Get Involved!
Sponsorship Options
Click here to view the 2019 Global Summit Contract.
Booth selections are on a first-come, first-served basis
WE ALWAYS SELL OUT, so to secure a sponsorship and have a prime location, act fast!
Sponsorship deadline is Friday, February 1, 2019.
Sponsorships and booth selection are awarded in the order that they are received.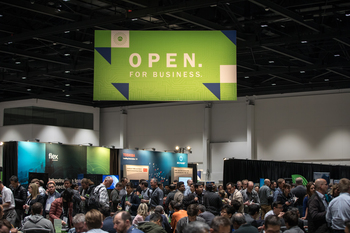 For Summit sponsorships contact:
Kali Burdette, Meeting & Event Manager
Phone: 859-512-2366 (cell)
Email: kali@opencompute.org