New to the OCP Global Summit? Here's what you can expect!
We look forward to seeing you October 17-19 at the San Jose Convention Center for the 2023 OCP Global Summit! If you are attending the OCP Global Summit for the first time, here are some helpful tips for navigating and networking with the OCP Community. Click here to view a highlight reel from a previous Summit.
Explore
Our Expo Hall is packed with the latest open hardware and solutions. Exhibitors will be featuring their latest and greatest, and many have new product announcements that they will be featuring. Don't be shy, get your hands dirty!
Click here (and scroll down) to see our list of exhibitors who will be in attendance.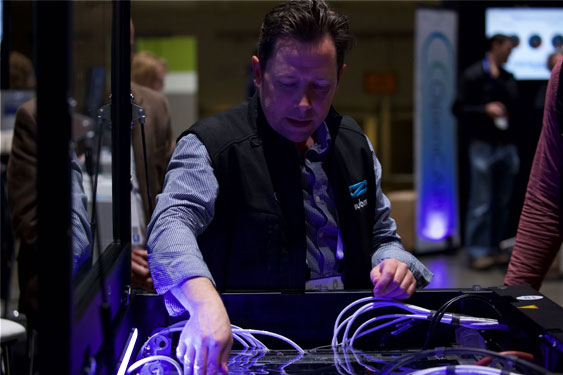 Educate
Whether it's large keynote sessions, or more intimate technical breakouts, we've got the content and collaboration you're looking for! Click here to browse the detailed schedule. Once you register, you can build your own schedule for easy reference.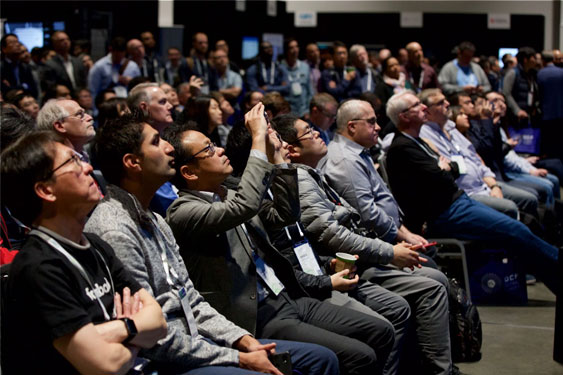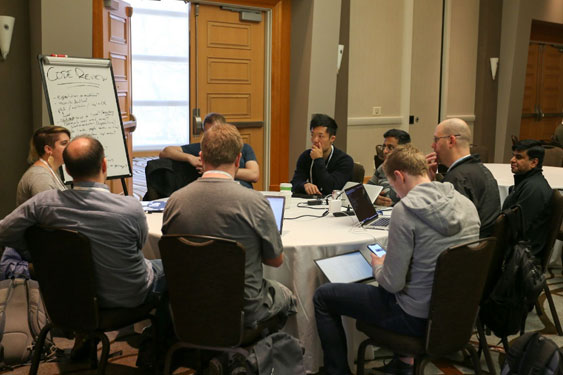 Engage
Our Open Community has created a culture that's friendly and welcoming. We are inclusive, open to all, and encourage idea-sharing and collaboration. Check out our OCP Summit Experience Center and our Future Technologies Symposium.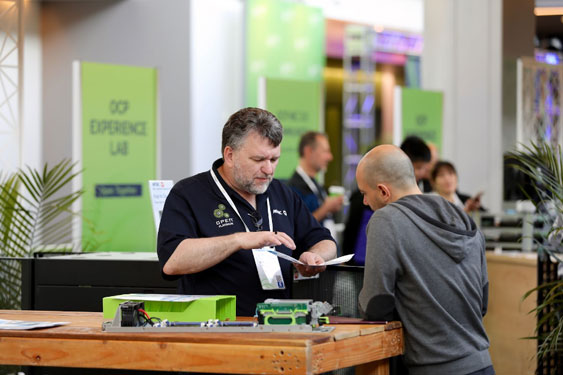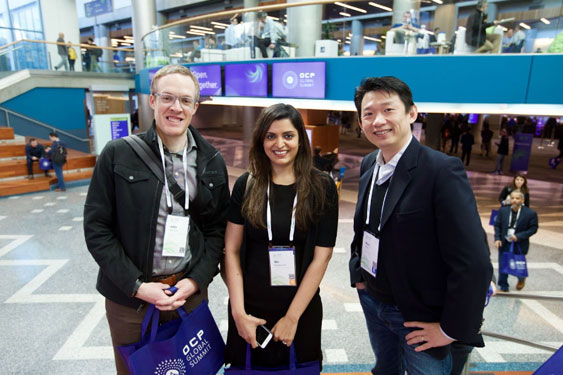 Dress Code
The OCP Summit doesn't have a strict dress code. But the typical attendee ranges from "smart casual" to business casual.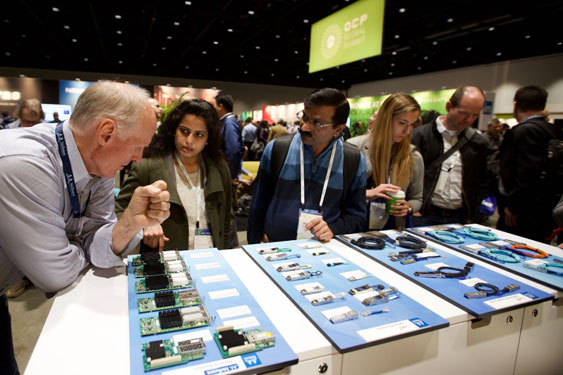 Quick and Easy Registration
Register online here. The earlier you do, the bigger the savings! When you arrive onsite, visit the registration area to pick up your badge, conference materials and t-shirt.
NEW! Join us Monday, October 16 from 4-6pm for BADGES & BEVS - Stop by registration for early badge pick-up to avoid the lines and be ready to go for keynotes on Day 1 (October 17)!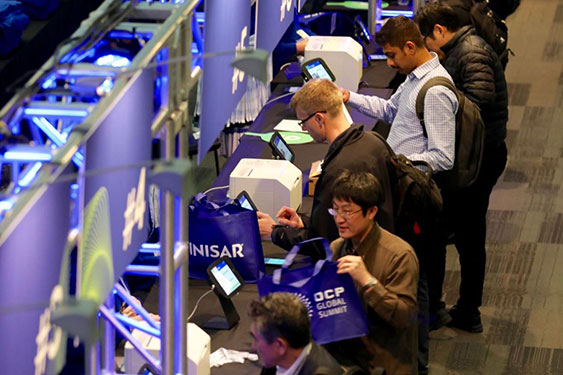 Food & Beverage
The OCP Global Summit provides the following for all our attendees daily: breakfast, coffee, lunch, afternoon snack. There is also a Welcome Reception on Day 1 and Block Party on the evening of Day Two, which includes hors d'oeuvres, beer, wine and soft drinks. All meals are included in your registration fee. Contact registration@opencompute.org if you have any questions or dietary concerns.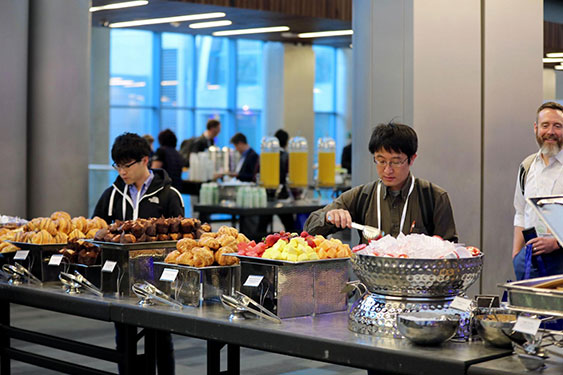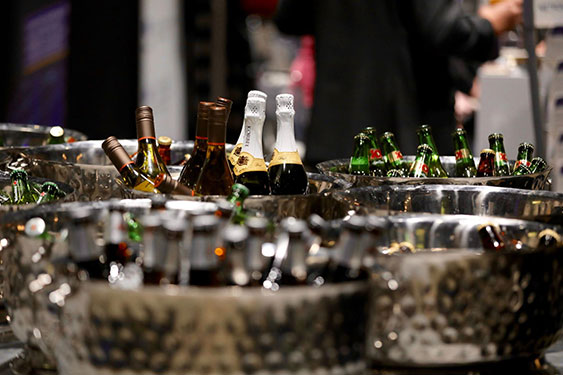 Attendee-Friendly Venues
The San Jose Convention Center and San Jose Marriott are easy to navigate with clear, helpful signage throughout. Your attendee badge will include a map so you can easily find your way! Should you have any questions, stop by registration or the OCP Basecamp, where you can meet the staff and learn more about how to get involved!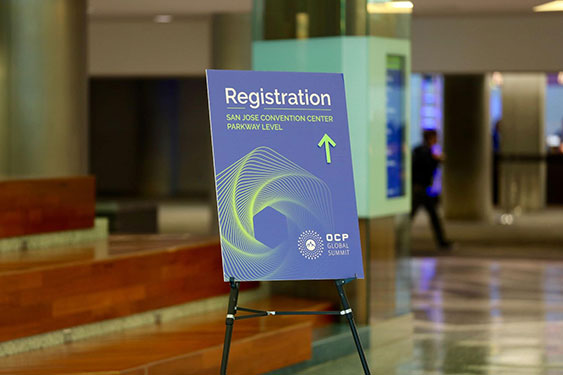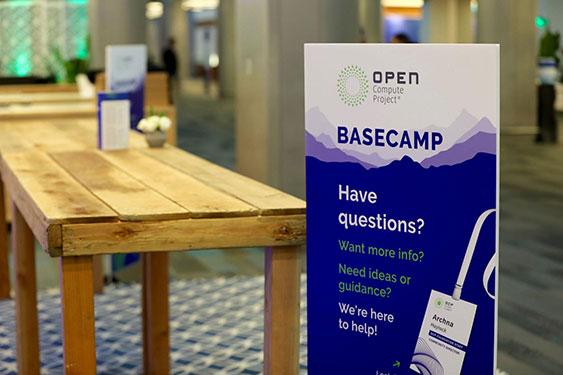 Should you have any questions, don't hesitate to reach out to us. You can email us at registration@opencompute.org. We look forward to seeing you in San Jose!