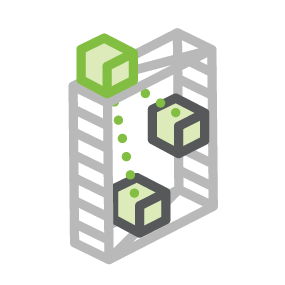 Project Leads

Maciej Mis, Han Wang
WIKIs
Mailing Lists
The OpenRMC-DM Sub-Project is under the direction of the OCP Hardware Management Project Group. Please reach out to the Sub-project lead if you would like to get involved.
Overview
The OpenRMC-DM Sub-project creates designs and specifications to enable interoperable manageability for Open Compute rack managers. Deliverables from this project will include:
Specification for the interface exposed by the rack manager to the rest of the datacenter
Requirements on the interface between the rack manager and the on-platform components
An open-source implementation of the rack manager controller software
Scope
The OpenRMC shall specify manageability capability of the rack management controller (RMC). The sub-project's activities include:
Specifying the northbound interface for the RMC
Specifying the southbound interface requirements for the RMC
Overseeing the OCP's Rack-Manager source repository
Device Manager - Incubation provides a unified method to:
Identify and Query devices for Asset Management
Monitor early warning signs to help with Fault Isolation, and take Preventive Actions
Manage SW and FW
This enables the entire network of connected devices (including networking, storage, and server) to be monitored and managed remotely, thus, ensuring their High Availability.
Regular Project Calls
This sub-project meets twice a month of the 2nd and 4th Tuesday at 8:00 am PT (12:00 pm ET).
Call Calendar
These meeting are recorded via audio and video. By participating you consent that these recordings may be made publicly available. Any presentation materials, proposals and meeting minutes are published on th respective project's wiki page and are open to the public in accordance to OCP's Bylaws and IP Policy. This can be found at http://opencompute.org/about/ocp-policies/. If you have any questions please contact OCP.
OCP OpenRMC-DM Calendar
The calendar displayed here is updated nightly from the project's Groups.io Calendar