Regional Project Community - Japan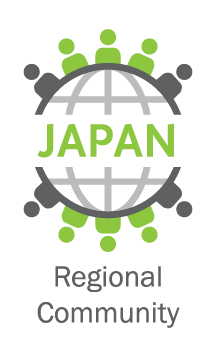 Project Lead

Kaoru Yamaguchi
OCP Projects are discussed as applicable across this region. These regional meetings will occur in correlation to local Japanese time zones, in the Japanese language and will modify requirements as suitable.
What is the Open Compute Project? (Japanese Version)
Events
OCP Japan 2020 Community Update Webinar
December 2, 2020 - Virtual
This webinar provided the OCP Japan Community an opportunity to connect virtually and engage with other members. OCP Japan Community leads and members shared the latest local information and use cases. We will also highlight the most important announcements and project updates from the recent Worldwide OCP TECH WEEK.
---
OCP Japan Meet-up Summer 2019 - hosted by NTT Communications
June 26, 2019 - Tokyo, Japan
| Topic | Speaker | Affiliation | Slides | Video |
| --- | --- | --- | --- | --- |
| Opening and Welcome | Ryutaro Fujita | Net One Systems | | Video |
| OCP Background and Projects | Michael Schill | OCP | Slides | Video |
| Deep Dive on OCP Software Projects | Rajeev Sharma | OCP | Slides | Video |
| How OCP Solutions Quickly Deploy at Data Centers | Alfred Chao | MiTAC | Slides | |
| Open-Disaggregated Network | George Tchaparian | Edgecore Networks | Slides | |
| SONiC – Innovating the Cloud Network | Xin Liu | Microsoft | Slides | Video |
| OCP Introduction Guidebook | Masato Kato, Eriko Toyozawa, Takahiro Minakawa, Thakur Sachin | KDDI, NTT, Murata, ITOCHU | Slides | Video |
| About Development of "Nexcenter Lab" to create Open Innovation in Data Center | Tomoki Morita, Kosuke Tsumura | NTT | | Video |
| Approach to DC server and OCP | Tomikazu Ichinose | NTT | Slides | Video |
| Journey of OCP | Kazuhide Fujimi | Yahoo! Japan | Slides | |
| Lightning Talks | | Marvell, Delta, MiTAC, CREDO Penguin Computing | Slides | Video |
---
OCP OCP Japan Community Calendar
The calendar displayed here is updated nightly from the project's Groups.io Calendar
Scope
As long as the scope of these projects stays in line with the OCP Tenets and Respective Project Charters, these regions have a lot of flexibility to collaborate on OCP requirements and provide unique solutions to local adopters