Regional Project Community - Japan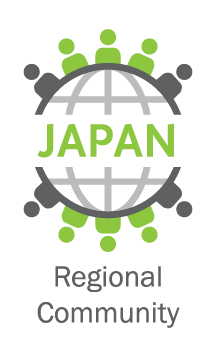 Project Lead

Kaoru Yamaguchi
OCP Projects are discussed as applicable across this region. These regional meetings will occur in correlation to local Japanese time zones, in the Japanese language and will modify requirements as suitable.
What is the Open Compute Project? (Japanese Version)
Events
2023 OCP Japan Community Meetup
Overview of the event
| | |
| --- | --- |
| DATE AND TIME | Friday, June 23, 2023 13:00-16:10 |
| VENUE | ITOCHU Techno-Solutions Corporation Kamiyacho Office 16F Park |
| CAPACITY | 100 people |
| ORGANIZER | Open Compute Project Japan (OCPJ) |
Agenda and materials
TOPICS
SPEAKER
Opening remarks (video)

OCPJ Deputy Chair Toshiharu Koizumi

OCP Initiatives and Latest Trends (Video)
Materials

We will introduce the latest trends in OCP initiatives such as water cooling / liquid immersion cooling and ORv3 solution.

CTC Takaaki Niijima

Information about OCPJ activities (video)


OCPJ Chair Ryutaro Fujita

Data Center Market Outlook and IIJ Initiatives


We will introduce IIJ's efforts as a data center operator in a rapidly changing market environment, such as the construction rush of hyperscale data centers, the spread of 5G, AI, IoT and edge computing, and social demands for decarbonization.

Internet Initiative Japan Inc.
Cloud Headquarters Technology Development Office

Director Mari Kimura

DC Server & DC Microgrid (Video)
Documentation

We will introduce a DC Server with a 19-inch rack, and introduce the DC Micro Grid concept that connects renewable energy, storage batteries, EV chargers, etc. with high efficiency as direct current.

DC Power Vil.

Fumio Mura, President and Representative Director

Large immersion data center verification report (video) materials


We will introduce the implementation details and verification results of the "immersion data center PoC" that utilizes liquid immersion cooling technology that has achieved a PUE of 1.05 and a 94% reduction in cooling equipment power consumption.
We will also talk about how we tackled the challenges in commercializing liquid immersion cooling technology, which we found during the verification process.

KDDI Core Staff

Koki Tanioka

Data center energy management solution (video) materials focused on by OT (Operational Technology) network companies


Moxa Japan LLC

Product Marketing Department

General Manager Norikazu Nagasawa

Lightning Talk 5 companies x 5 minutes
OCP Japan 2020 Community Update Webinar
December 2, 2020 - Virtual
This webinar provided the OCP Japan Community an opportunity to connect virtually and engage with other members. OCP Japan Community leads and members shared the latest local information and use cases. We will also highlight the most important announcements and project updates from the recent Worldwide OCP TECH WEEK.
---
OCP Japan Meet-up Summer 2019 - hosted by NTT Communications
June 26, 2019 - Tokyo, Japan
| Topic | Speaker | Affiliation | Slides | Video |
| --- | --- | --- | --- | --- |
| Opening and Welcome | Ryutaro Fujita | Net One Systems | | Video |
| OCP Background and Projects | Michael Schill | OCP | Slides | Video |
| Deep Dive on OCP Software Projects | Rajeev Sharma | OCP | Slides | Video |
| How OCP Solutions Quickly Deploy at Data Centers | Alfred Chao | MiTAC | Slides | |
| Open-Disaggregated Network | George Tchaparian | Edgecore Networks | Slides | |
| SONiC – Innovating the Cloud Network | Xin Liu | Microsoft | Slides | Video |
| OCP Introduction Guidebook | Masato Kato, Eriko Toyozawa, Takahiro Minakawa, Thakur Sachin | KDDI, NTT, Murata, ITOCHU | Slides | Video |
| About Development of "Nexcenter Lab" to create Open Innovation in Data Center | Tomoki Morita, Kosuke Tsumura | NTT | | Video |
| Approach to DC server and OCP | Tomikazu Ichinose | NTT | Slides | Video |
| Journey of OCP | Kazuhide Fujimi | Yahoo! Japan | Slides | |
| Lightning Talks | | Marvell, Delta, MiTAC, CREDO Penguin Computing | Slides | Video |
---
OCP OCP Japan Community Calendar
The calendar displayed here is updated nightly from the project's Groups.io Calendar
Scope
As long as the scope of these projects stays in line with the OCP Tenets and Respective Project Charters, these regions have a lot of flexibility to collaborate on OCP requirements and provide unique solutions to local adopters