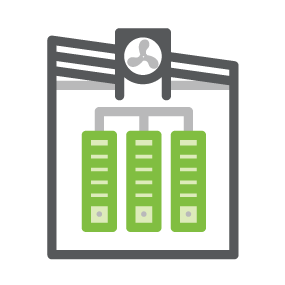 Project Leads

Anand Ramesh, Rob Coyle
Designed in tandem with Open Compute servers, the data center facility project maximizes mechanical performance and thermal and electrical efficiency.
The Data Center Facility project comprises electrical and mechanical components.
Even if you can't build a data center, you can deploy Open Compute Project technologies in collocated data centers.
Deploy servers in Open Racks
Retrofit 19″ racks to accommodate OCP servers.
Scope
The Data Center Facility Project will focus its efforts in 5 functional areas of the data center:
Data Center Facility Power
Data Center Facility Cooling
IT Space Layout and Design
Data Center Facility Monitoring and Control
Data Center Facilities Operation
Regular Project Calls
This project meets every third Wednesday of every month at 10:30am ET
Call Calendar