Advanced Cooling Facilities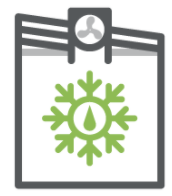 Project Leads

John Gross, John Menoche
The Advanced Cooling Facilities Sub-Project is under the direction of the Cooling Environments Project.
Scope
The Advanced Cooling – Facilities Sub-Project collaborates on integration of Advanced Cooling Solutions (ACS) into Data Center Facilities via liquid distribution. Participants develop solutions, guidance and reference designs that enable ACS deployment in both new and existing data centers. To get involved, please become an OCP member and join the ACF Mailing List.
Note: Cooling Environments ACF and Heat Reuse are no longer separate.