Regional Project Community - EMEA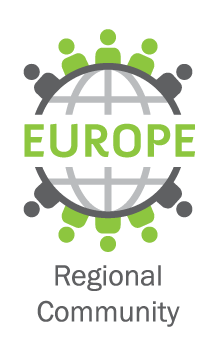 Project Leads

David Gyulnazaryan, Stefan Frenzel
OCP Technology and Vertical Projects are discussed as applicable across this region. These regional meetings will occur in correlation to local European time zones, in English and will modify requirements as suitable.
As long as the scope of these projects stays in line with the OCP Tenets and Respective Project Charters, these regions have a lot of flexibility to collaborate on OCP requirements and provide unique solutions to local adopters.
Project Lead Contact Details
David Gyulnazaryan
david.g@ocproject.net
https://www.linkedin.com/in/david-co2/
Mobile: +33 (0) 7 76 23 53 77
Stefan Frenzel
stefan.frenzel@opencompute.org
https://www.linkedin.com/in/stefanfrenzel/
Mobile: +49 (0)171 / 766 23 35
Scope
The monthly OCP European workstream calls should help focusing on European market demands, since the current OCP approach is well approved in the hyperscale data centre market and mainly in the US.
The dedicated OCP subgroup calls for Europe will support OCP adaptation of regular data centres and help ordinary clients to shift to OCP data centre gear.
Therefore, the EU OCP calls with the focus on the European data centre market, should cover the following:
What components of OCP gear are available in Europe?
Who can provide support in Europe?
Where can deployed OCP gear be shown to customers?
Include brief introduction meetings to OCP work streams like cooling environments, data center facilities and others and their European participants.
Evaluate obstacles for the European market on adopting OCP gear.
The overall aim of the monthly European OCP subgroup calls is to increase the know-how about OCP in Europe and to help the European market to make use of OCP gear within its data centre sites.
---
Project Calls
This subproject meets on the 2nd Tuesday of the month from 11:00-12 :00 o'clock (CET)
---
Call Calendar
These meeting are recorded via audio and video. By participating you consent that these recordings may be made publicly available. Any presentation materials, proposals and meeting minutes are published on the respective project's wiki page and are open to the public in accordance to OCP's Bylaws and IP Policy. This can be found at https://opencompute.org/about/ocp-policies/. If you have any questions, please contact OCP.
---
OCP OCP European Community Calendar
The calendar displayed here is updated nightly from the project's Groups.io Calendar