SONiC is under the direction of the Linux Foundation.
SONIC Test Sub-Project remains under the direction of OCP Networking Project Group.
Scope
On April 14, 2022 th the OCP Foundation, announced a new hardware-software co-design strategy. Hardware–software co-design focuses on software that requires intimate knowledge of the hardware to drive maximum hardware performance, and speed time-to-market for hardware where system performance and ecological footprint can be highly dependent on software and hardware interactions. As a result, collaboration between the OCP and the Linux Foundation expands to include the SONiC OS layers now at the Linux Foundation and can be found at (sonic-net.github.io). Also, in alignment with hardware-software co-design, collaboration continues around the Switch Abstraction Interface (SAI) Sub-Project and SONiC Test Sub-Project.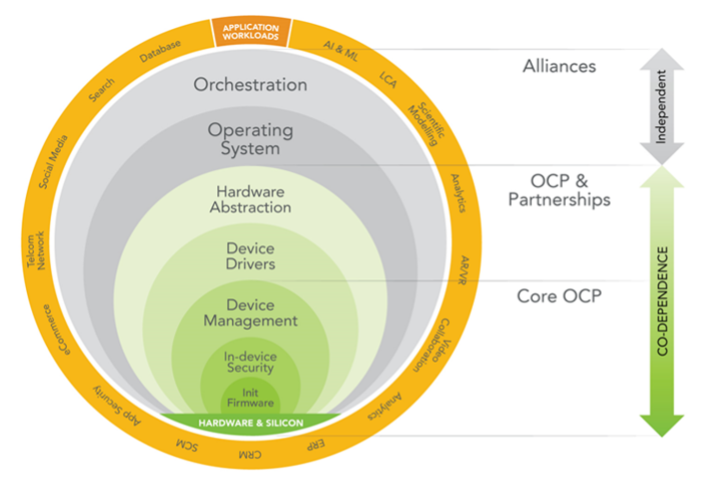 The SONiC Test Sub-Project is an open-source test case program for SONiC OS that resides with the OCP. This group discusses, develops and provides SONiC test cases peer reviewed within the SONiC project community. In addition, this Sub-Project also covers hardware appliances for testing SONiC on switch hardware in production networks. Test cases are published on Github and it is left to the hardware suppliers to execute them and publish the results.
Regular Project Calls
The SONiC Test Sub-Project meets every other Wednesday at 8am Pacific Time
Call Calendar
These meeting are recorded via audio and video. By participating you consent that these recordings may be made publicly available. Any presentation materials, proposals and meeting minutes are published on th respective project's wiki page and are open to the public in accordance to OCP's Bylaws and IP Policy. This can be found at http://opencompute.org/about/ocp-policies/. If you have any questions please contact OCP.