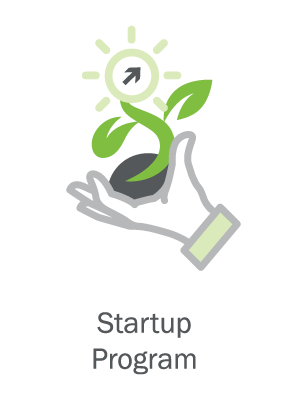 Fostering the Technology Journey from Innovation to Commercialization
Startups

Potential Investors

Gain Access to OCP Community for Feedback
New Networking Opportunitues (Partners, Customers, Investors, and Mentors)
Greater Visibility (Market, Analysts)
Reach out to a broad Talent-base
Remove Market Technology Barriers

Meet Investment Worthy Startups
Exposure to Emerging Technologies
Pre-vetting of Startups
All Start-up program participants must be OCP Startup Members.
Program Admission Based on Initial Assessment and Annual Evaluations.
Program Services
Provides Guidance to Navigate OCP Community
Access to Startup-sized Event Booth
Bi-Annual Briefing and Guidance Calls
Access to Lightning Talks
Summit Attendence Discounts
Participate in Mentorship Program
OCP Accepted and OCP Inspired
Look for products that have an OCP Accepted or OCP Inspired icon.
Products that carry the OCP Accepted recognition comply 100% with an OCP approved specification and the design files are open sourced and available.
OCP Accepted or OCP Inspired products have been demonstrated and meet 3 or more of the OCP tenets-efficiency, openness, impact & scale. They can only be sold with warranty and support.
The OCP Facility Recognition program is intended to brand your facilities to be OCP Ready. Guidelines were created by our Data Center Facility Project Team and serve as a reference for data center operators and tenants who want to understand the fundamental facility requirements to deploy this gear into their IT space. Facilities that meet these guidelines and approved by the OCP DC Facilities Project receive the certification as an OCP Ready facility.