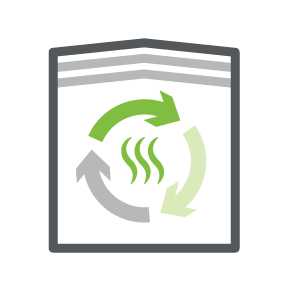 Project Leads

Jaime Comella, Bharath Ramakrishnan
Efficient energy usage of data centers is a key global concern and tenant of Open Compute Project (OCP).
ITE and data center design efficiency is just one factor in minimizing the carbon footprint associated with energy usage of a data center - use of renewable resources and reuse of its waste energy can have a positive impact as well.
Almost 100% of the energy used in a processor turns into heat.
Up until very recently this has been a liability and a challenge, immense quantity of heat needed to be removed employing even more energy for it. With the proper design, data center cooling systems can be converted into a heat source and a heat management opportunity that in turn converts the heat from a liability to an asset.
The OCP Heat Reuse subgroup explores these challenges and opportunities. Its goal is to suggest solutions to allow easier implementations of technologies aimed at harnessing the heat and turn it into profit instead of a cost.
Scope
Call Calendar
This project currently meets every other Tuesday at 8am PT.
These meetings are recorded via audio and video. By participating you consent that the recordings may be made publicly available. Any presentation materials, proposals and meeting minutes are published on the respective project's wiki page and are open to the public in accordance to OCP's Bylaws and IP Policy. This can be found at http://opencompute.org/about/ocp-policies/. If you have any questions please contact OCP.
Note: Cooling Environments ACF and Heat Reuse are no longer separate.
OCP Cooling Environments - Heat Reuse Calendar
The calendar displayed here is updated nightly from the project's Groups.io Calendar