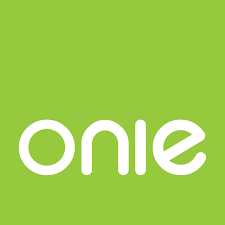 Project Lead

Michael Shych
The ONIE Sub-Project is under the direction of the OCP Networking Project Group.
Scope
Created by Cumulus Networks, Inc. in 2012, the Open Network Install Environment (ONIE) Project is a small operating system, pre-installed as firmware on bare metal network switches, that provides an environment for automated operating system provisioning.
Incubated and adopted by the Open Compute Project in 2013, the ONIE project enables a bare metal network switch ecosystem where end users can choose among different network operating systems. ONIE enables switch hardware suppliers to manage their operations based on a small number of hardware SKUs. This in turn creates economies of scale in manufacturing and distribution enabling a thriving ecosystem of both network hardware and operating system alternatives.
ONIE - SecureBoot Tutorial Video
Github
The ONIE git repository is hosted on GitHub: https://github.com/opencomputeproject/onie.
This subprojects meets on the third Wednesday of every month at 1-2pm ET
Project Calls
Call Calendar
These meeting are recorded via audio and video. By participating you consent that these recordings may be made publicly available. Any presentation materials, proposals and meeting minutes are published on th respective project's wiki page and are open to the public in accordance to OCP's Bylaws and IP Policy. This can be found at http://opencompute.org/about/ocp-policies/. If you have any questions please contact OCP.
OCP Networking ONIE Calendar
The calendar displayed here is updated nightly from the project's Groups.io Calendar