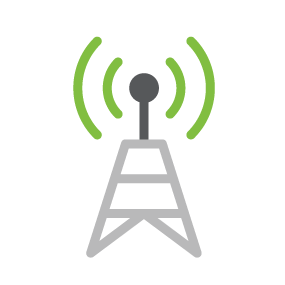 Project Leads

Loren Staley, Ripin Checker
Steering Committee Representative Craig White
There is an industry desire to apply open hardware OCP model to the creation of open telecom optimized hardware. The OCP Telco Project enlists participants from telecom companies and carriers as well as sub systems, software, board and semiconductor suppliers who are seeking to use data center infrastructure to deliver IT services.
As technologists across industries participate in this community, we are creating and refining more designs, making it possible for more companies to transition from their old,existing proprietary solutions to Open Compute Project (OCP) solutions gear. and interoperable, multi-vendor supplier support.
Scope
When OCP Accepted™ and OCP Inspired™ products are not sufficient nor deliver the technology needed by and for deployment into telecom and carrier data center or infrastructure, the Telco Project shall promote the creation of these products, specifications, and technologies.
Firmware, software, and APIs for the remote management, service deployment, maintenance, monitoring, & telemetry of telecom hardware.
Specs and designs that are interoperable with either the 19" EIA or OpenRack mechanical architecture unless targeted for deployment outside of the traditional Data Center or Central Office (e.g. Edge products).
Creation of common architecture specifications which promote interoperability and a multi-vendor supply chain for telecom and Edge hardware.
Creation of Telecom/carrier products derived from OCP products and approved specifications
Creation of Telecom/carrier products which compliment OCP products and specifications by either referenced to other open source foundations (TIP, ONF, Linux Foundation etc) or in collaboration with these foundations.
Out of Scope Activities: The project shall not cover nor address:
Standards creation (such as those produced or administered by IEEE, PCI SIG, DTMF, etc.), unless such standard is supported by OCP Accepted™ and OCP Inspired™ products
Products and/or items already covered in existing or emerging OCP Projects such as server, storage, networking and other projects.
Regular Project Calls
Call Calendar
These meeting are recorded via audio and video. By participating you consent that these recordings may be made publicly available. Any presentation materials, proposals and meeting minutes are published on th respective project's wiki page and are open to the public in accordance to OCP's Bylaws and IP Policy. This can be found at http://opencompute.org/about/ocp-policies/. If you have any questions please contact OCP.
OCP Telco Project Calendar
The calendar displayed here is updated nightly from the project's Groups.io Calendar