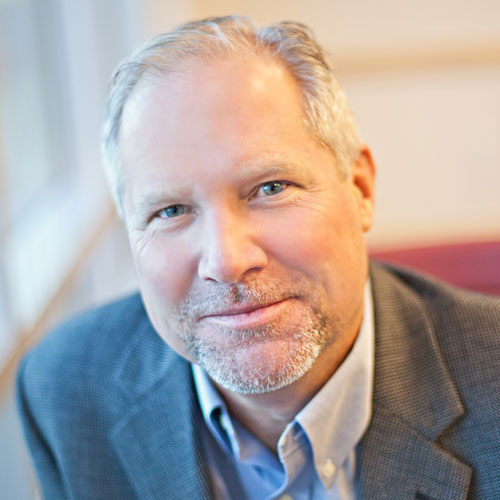 Chairman & President
Facebook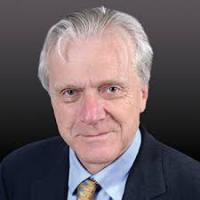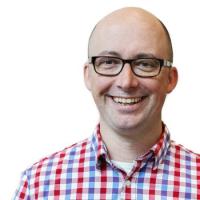 Brian Stein
Board Member
Rackspace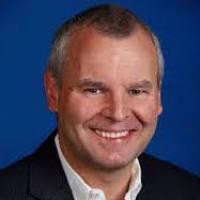 Bill Laing
Board Member
Microsoft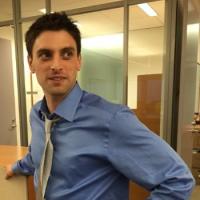 Joshua Matheus
Board Member
Goldman Sachs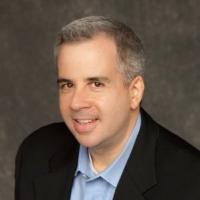 As head of hardware engineering, Mark is responsible for the building, scaling and innovation of the infrastructure necessary to support Facebook's mission to give people the power to build community and bring the world closer together. Facebook builds efficient and flexible infrastructure to support over two billion people from around the world using Facebook's family of apps and services.
Prior to Facebook, Mark was the COO at Rackspace, where he managed the global infrastructure and associated services such as data center engineering & operations, hardware design, networking, infrastructure services, supply chain, procurement, facilities, physical & cyber security and enterprise IT. Mark began his career as an engineer at Compaq before moving into management, and has held senior leadership roles at Microsoft, Intuit, Sirius XM, and eBay/PayPal. Mark is an influential change agent and has helped lead some of the world's best technology companies as they have grown from small enterprises to hyperscale in just a matter of years.
Mark is a founding board member of the Open Compute Foundation that was created in 2011 by Facebook, Rackspace, Goldman Sachs and Intel. Mark is a strong proponent of open standards as they increase the pace of innovation and make technology available to all.
Mark has been a strong supporter of charities dedicated to enriching the lives of children with disabilities. He is on the Board of Directors of Taelor's House Foundation, Morgan's Wonderland and supports the Prader-Willi Syndrome Association, Special Olympics and the Boys & Girls Clubs of America. He previously served as technology advisor to the Bill & Melinda Gates Foundation. Mark holds a BBA degree in management from Texas A&M University.
Rocky has more than 40 years of experience in the technology industry with expertise in professional services, systems integration, product design, new product introductions, technology development, sales, operations, manufacturing and logistics. He has held executive and senior manager positions at Dell, IBM, Digital Equipment, Pitney Bowes, Arvato, Quanta, Gateway, Sony OAI as well as several start-up and growth companies.
Rocky ran Dell's Enterprise Operations in the 1990's when Dell entered the enterprise business. He grewthe business from $2M/yr and 30 employees to $3B/yr and 1,000 employees, in less than 3 years. He also built Dell's award winning PN1 factory and expanded operations internationally, into the EMEA and APAC theatres. After leaving Dell, Rocky was the COO of a custom logistics company where he was responsible for ramping Dell's first consolidated SLC, COO of a professional services company, President of an asset recovery company and CEO of a hyper-converged systems appliance company. Additionally, he has assisted several clients in supply chain improvements, including Dell, Google, Apple, GENCO, Zebra and Gateway. He also currently serves as advisor to multiple start up companies.
Rocky has served as CFO of OCP since early 2012 and took over as CEO in 2015.
Andreas Bechtolsheim is a Founder and Chief Development Officer of Arista Networks, a high-speed datacenter and cloud networking company. Previously, Andy was a Co-Founder and Chief System Architect at Sun Microsystems, responsible for next generation server, storage, and network architectures.
From 1995 to 1996, Andy was CEO and President of Granite Systems, a Gigabit Ethernet Switching startup company he founded that Cisco acquired in September of 1996. From 1996 to 2003 Andy was General Manager for the Gigabit Systems Business Unit at Cisco System that developed the Cat-4K Switch family, which became the highest volume modular switching platform in the industry.
As a private venture investor, Andy has been involved in the funding of numerous companies including Google, VMware, Mellanox, Brocade, and Magma Design. He has served on the Board of Directors of 25 companies, the majority of which went public or were acquired.
Andy earned a M.S. in Computer Engineering from Carnegie Mellon University in 1976. He was a doctoral student in Computer Science and Electrical Engineering at Stanford University from 1977 to 1982. He has been honored with a Fulbright scholarship, a German National Merit Foundation scholarship, the Stanford Entrepreneur Company of the year award, the Smithsonian Leadership Award for Innovation, and he is a member of the National Academy of Engineering.
Jason P. Waxman is a corporate vice president in the Data Center Group and general manager of the Data Center Solutions Group (DSG). DSG's mission is to create higher customer value by delivering data center system innovation through the integration of Intel's silicon portfolio. Current focus areas include Rackscale architecture and software defined infrastructure.
Waxman joined Intel in 1997 and has held several roles in cloud, enterprise and data center computing. Before leading the DSG, Waxman was general manager of the Cloud Platforms Group, where he managed Intel's business, products and technologies for cloud service providers. Prior to that, Waxman was general manager of high-density computing and led the definition and introduction in enterprise of Intel Xeon platforms. Before coming to Intel, Waxman worked in strategic planning and manufacturing for Emerson Electric.
Waxman is an industry advocate for standards in data center computing, including board roles in the Open Compute Foundation and the Server System Infrastructure Forum. He initiated Intel's role as technical advisor to the Open Data Center Alliance. He is involved in non-profit charities and acts as a trustee to the Oregon Health and Sciences University and a board member for the Boys and Girls Club.
Waxman holds a bachelor's degree in mechanical engineering, a master's degree in operations research, and an MBA degree, all from Cornell University.