Open Accelerator Infrastructure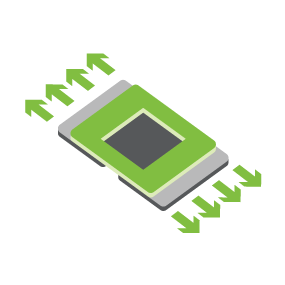 Project Leads

Tianyi Gao, Whitney Zhao
The Open Accelerator Infrastructure (OAI) Sub-Project is under the direction of the OCP Server Project Group.
Scope
The scope of this OAI subgroup is to define below 9 schedules for physical modules include logical aspects such as electrical, mechanical, thermal, management, hardware security, physical serviceability, etc. to produce solutions compatible with existing/traditional operation systems and frameworks to run heterogeneous accelerator applications.
○ Open Accelerator Infrastructure (OAI)
○ OCP Accelerator Module (OAI-OAM)
○ OAI Universal Baseboard (OAI-UBB)
○ OAI Host Interface (OAI-HIB)
○ OAI Power Distribution (OAI-PDB)
○ OAI Expansion Beyond UBB (OAI-Expansion)
○ OAI Security, Control, and Management (OAI-SCM)
○ OAI-Tray
○ OAI Chassis (This chapter will address air-cooled and liquid-cooled aspects as well.)
Regular Project Calls
This subproject meets weekly by invitation to those who have signed a JDA. Please contact the subproject leads for more information. There is a separate mailing list for those organizations who have signed the JDA.
Call Calendar