AWS Contributes New Edge Gateway Specification Establishing New Multi-vendor Edge Computing Supply Chain
April 19th, 2023 – Today, the Open Compute Project Foundation (OCP), the nonprofit organization bringing hyperscale innovations to all, announces that AWS has contributed a new edge gateway base specification to the OCP that, which is targeted for deployments supporting cloud-delivered managed edge services in various market segments, including retail. Through additional AWS contributions, this edge gateway will also support OCP's Switch Abstraction Layer (SAI) and thus end users will have a choice of Network OS including SONiC or DENT from the Linux Foundation.
This gateway specification is intended to be the catalyst for development of a new and resilient open enterprise edge computing supply chain, with wide participation from ODM and OEM network equipment vendors including Edgecore, Celestica, Delta Networks, Extreme Networks, Ragile Networks, Delta Electronics and Wistron. The expectation is that production prototypes will be available for display at the OCP Global Summit in October 2023, and that volume shipments will begin in 1Q 2024.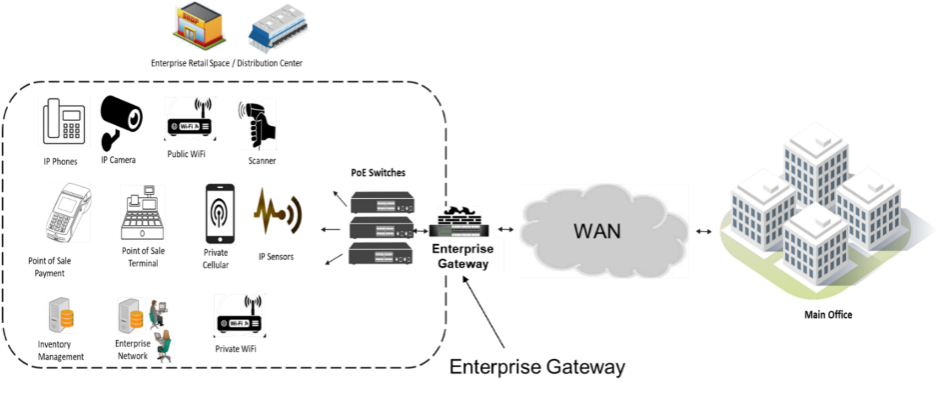 "We strongly welcome this development as it expands OCP's multi-vendor open edge ecosystem to the enterprise market that will serve many geographies in EMEA, North America and APAC. This is aligned with several of OCP's strategic directions including: enabling movement of workloads to the edge, development of hardware and software that is hardware-aware under OCP's Hardware-Software Co-design Strategy, and draws on OCP's relationship with the Linux Foundation for increased collaboration on SONiC and DENT," said George Tchaparian, CEO at the Open Compute Project Foundation.
The contributions from AWS of a new enterprise gateway specification and enhancements to OCP SAI complement OCP's existing edge computing projects that have been focused on Telecom and resulted in a robust multi-vendor ecosystem delivering OCP-recognized equipment for edge-located deployments including the Open Edge Server and several cell site gateways.
"Our increased engagement with the OCP is in line with AWS strategy to foster a vendor agnostic supply chain for edge hardware that can be deployed in Just Walk Out technology locations, as well as other environments," said Michael Lane, Principal Technical Program Manager at AWS.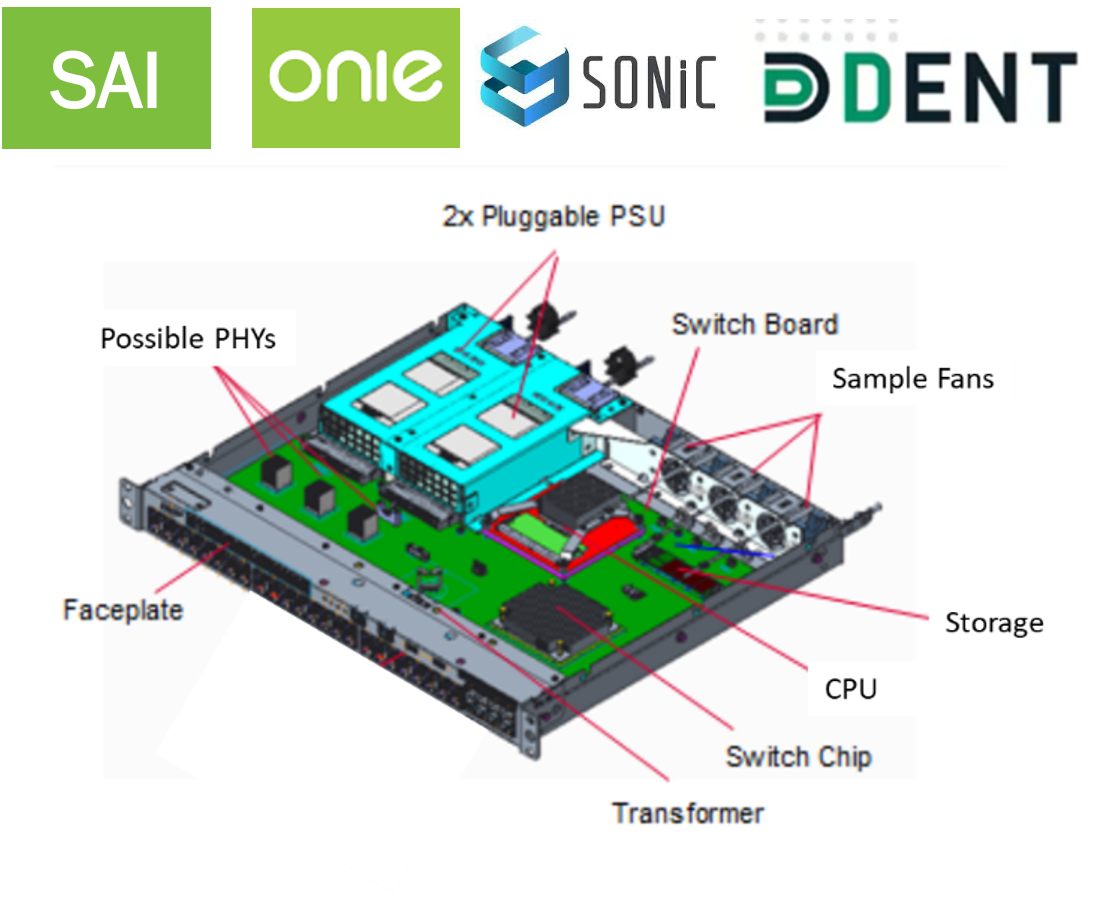 The enterprise edge gateway as specified by AWS will allow for multiple product models that are compatible with the specification and serve a wide variety of use cases from simple WAN connectivity to SD-WAN and SASE. The specification allows for gateways configured with 48 ports (32x1Gb ports and 16x2.5Gb ports) or 24 ports (24x2.5 Gb ports), both configurations include 4x25Gb SFP28 Uplink Ports. The gateway can support PoE (15.4 to 100 Watts) and optionally Cellular LTE and/or 5G and/or Wi-Fi. The gateway CPU can be a pluggable module with extended computational performance to allow for demanding workloads of SD-WAN and SASE. Software support includes the ONIE loader and SAI providing choice of SONiC or DENT as Network OS. Hardware management leverages OCP Hardware Baseline Management Profile. For security, TPM 2.0 Module, Secure Boot, and MACSec are supported.
"Collaboration across open ecosystems is key to digital transformation," said Arpit Joshipura, general manager, Networking, Edge, and IoT, the Linux Foundation. "Integrating with other thought leaders like OCP has helped the development of our open source NOSes, DENT and SONiC, especially in scaling and securing enterprise edge deployments across use cases. We are especially eager for new developments and specifications harmonizing SwitchDev and SAI for more intuitive deployment."
The OCP has been actively engaged in edge computing since the data center consolidation trend attenuated and shifted to moving computation to the edge for latency, data recency and data sovereignty, much of this driven by the adoption of AI. Tapping innovations from hyperscale data center operators, the initial edge computing developments at the OCP started with the community development of the Open Edge Server and Cell Site Gateways, which is now fortified by the addition of the AWS provided Enterprise Edge Gateway speciation. Moving forward, we expect that new OCP Community-driven innovations developed in the data center for modularity of servers, precise time keeping, security, liquid cooling and specialized Chiplet based System in Package (SiP) to be brought to equipment targeted for edge computing.
"The market for edge computing equipment and services is moving to mainstream volume deployments and open ecosystems will play an important role in creating resilient supply chains. In addition, the modularity contained within the AWS-developed enterprise gateway specification and choice of Network OS will make product variants that are compatible with the specification applicable to many different use cases, which is an imperative as new edge computing use cases continue to emerge. The expanded relationship between AWS and OCP has the potential to be a significant enterprise edge computing market accelerator unleashing innovations that come from an open and collaborative community and benefit many market segments and geographies," said Ashish Nadkarni, Group Vice President and General Manager, Worldwide Infrastructure at IDC.
Support from Key Stakeholders
Edgecore
"Edgecore Networks is thrilled to see AWS taking a leadership role in contributing to the Enterprise Edge Gateway hardware specification in the OCP ecosystem. This is an important step towards accelerating innovation in edge computing, where the demand for scalable and efficient infrastructure is rapidly increasing. We believe that SONiC and DENT have tremendous potential to drive innovation and transformation in the enterprise networking industry. At Edgecore, we are committed to continuing to provide hardened design solutions and working with open-source communities to accelerate the transformation", said Larry Ho, Chairman and VP of Software Engineering at Edgecore Networks.
Celestica
"Edge strategies have emerged as a priority for CIOs, IT administrators and network architects as the data generated provides new market opportunities while challenging processing and storage paradigms. Open standards enable scalable innovation with the interoperability the markets desire," said Gavin Cato, Head and CTO, Hardware Platform Solutions, Celestica. "At Celestica, we are pleased to partner with like-minded organizations and contribute to this rapidly growing global community."
Delta Electronics
"Delta is excited to contribute ODM hardware in a rapidly growing and innovative marketplace in this collaboration with the Open Compute Project and the Linux Foundation. Simplifying the complexities of integrating hardware and software through hardware abstraction will allow for continued advancements in the industry, while providing a foundation for improved interoperability," said Charlie Wu, Vice President of Data Center RBU, Delta Electronics.
Ragile Networks
"Ragile Networks has extensive experience in designing and manufacturing open network equipment, as well as OCP Community development and cooperation. Ragile expects to leverage its resources and experience to fully support Amazon (AWS) 's Enterprise Edge Gateway specification and the co-development of the product. As an OCP member, Ragile appreciates the product's commitment to the OCP tenets of Openness, Effectiveness, Impact, Scale and Sustainability that are included in the specification and its derivative products and believes it will bring improved quality and security to enterprise edge networks.", said Kevin Yao, the Business Director of Ragile Networks Inc.
Wistron
"Wistron is proud to participate in the SONIC community and, together with our OEM customers and partners, deliver innovation and technology leadership in the DENT and SONIC ecosystem", said Christopher Huang, VP Network Business Group
About the Open Compute Project Foundation
At the core of the open compute project (OCP) is its community of hyperscale data center operators, joined by telecom and colocation providers and enterprise IT users, working with vendors to develop open innovations that when embedded in products are deployed from the cloud to the edge. The OCP Foundation is responsible for fostering and serving the OCP community to meet the market and shape the future, taking hyperscale led innovations to everyone. Meeting the market is accomplished through open designs and best practices, and with data center facility and IT equipment embedding OCP community developed innovations for efficiency, at-scale operations, and sustainability. Shaping the future includes investing in strategic initiatives that prepare the IT ecosystem for major changes, such as AI & ML, optics, advanced cooling techniques, and composable silicon. Learn more at www.opencompute.org.
# # #
Media Contact
Dirk Van Slyke
Open Compute Project Foundation
Vice President, Chief Marketing Officer
dirkv@opencompute.org
Mobile: +1 303-999-7398