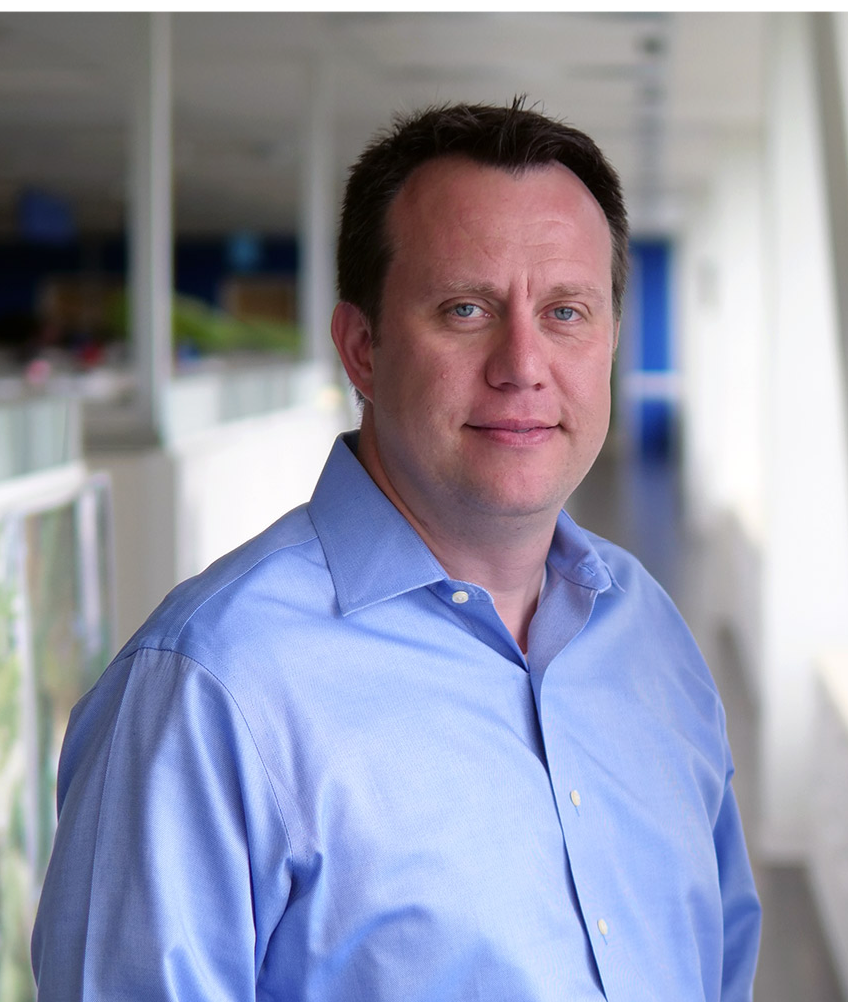 AUSTIN, Texas - February 7, 2023 - The Open Compute Project Foundation (OCP), the non-profit organization bringing hyperscale innovations to all, announces today that David Ramku of Meta has been appointed on its Board of Directors. Mr. Ramku replaces Mark Roenigk (Meta), who has served on the Board since its founding in 2011.
David joins board members Andy Bechtolsheim, Anurag Handa (Intel), Partha Ranganathan (Google), Zaid Kahn (Microsoft), and Rebecca Weekly, who serves as Board Chair. A leader in Meta's AI Systems and Accelerated Platforms, David is responsible for driving technology ecosystems, partnerships, and technical business operations, and is passionate about furthering the company's ecosystem bonds.
Prior to joining Meta, David spent 18 years at Intel. In his most recent role, he served as the General Manager of the Infrastructure Processing Unit (IPU) business, responsible for building and selling hardware network accelerators that enable cloud service providers to customize infrastructure function deployments, while improving data center utilization by enabling flexible workload placement. He has also served as the COO for Intel's Data Center Connectivity Group, as well as in roles supporting Intel Capital, Technology Development and Technology Manufacturing.
"We want to thank Mark Roenigk for his decade-long leadership serving on the OCP Board, including as Chair. Mark is a big reason we have the reach, influence and impact in the industry today, with nearly 300 corporate members, and tens of thousands of engineers and thought-leaders collaborating worldwide," states Rebecca Weekly, Chair of the Board of Directors for the Open Compute Project Foundation.
"The OCP Foundation and the Community welcomes David and we are excited to have his leadership and experience to help guide us through the next decade and beyond. We also would like to express our gratitude to Mark Roenigk for his long-standing services, support and guidance," states George Tchaparian, CEO for the Open Compute Project Foundation.
In 2009, Meta started a journey in designing efficient and sustainable data centers that ultimately led to the founding of the Open Compute Project (OCP). Today, the company's infrastructure supports more than 3.7 billion users and incorporates the hardware innovations and solutions driven and open sourced through the Open Compute community.
This news comes as OCP plans for the upcoming 2023 OCP Regional Summit, taking place April 19 - 20, 2023 in Prague. Learn more here: https://www.opencompute.org/summit/regional-summit
About the Open Compute Project Foundation
At the core of the Open Compute Project (OCP) is its Community of hyperscale data center operators, joined by telecom and colocation providers and enterprise IT users, working with vendors to develop open innovations that when embedded in products are deployed from the cloud to the edge. The OCP Foundation is responsible for fostering and serving the OCP Community to meet the market and shape the future, taking hyperscale led innovations to everyone. Meeting the market is accomplished through open designs and best practices, and with data center facility and IT equipment embedding OCP Community-developed innovations for efficiency, at-scale operations and sustainability. Shaping the future includes investing in strategic initiatives that prepare the IT ecosystem for major changes, such as AI & ML, optics, advanced cooling techniques, and composable silicon. Learn more at www.opencompute.org.