Accelerating open innovation by raising awareness and reducing risk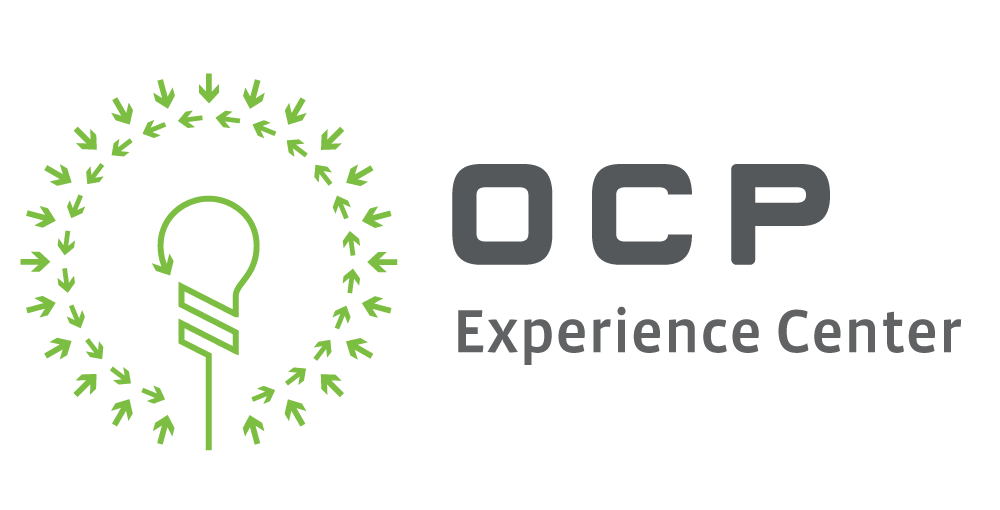 Today, the Open Compute Project Foundation(OCP), the non-profit organization bringing hyperscale innovations to all, announced a formal Experience Center Program designed to accelerate open innovation and adoption of OCP-recognized equipment. Central to OCP's strategy to seed emerging markets, the Experience Center Program complements the OCP Data Center Ready(™) and OCP Product Recognition Programs, and all together these three programs are a catalyst for hyperscale data center operator innovations embedded in new products to and meet the needs of the broader market for data center equipment, facilities and services.
The OCP Experience Center Program is designed to help engineers, adopters and channel providers. For engineers, OCP Experience Centers provide an environment for developing and showcasing new concepts that are often pre-product prototypes, where they can validate new hardware designs, develop and test software, and conduct interoperability testing. For adopters, the OCP Experience Center helps them understand the benefits of OCP-recognized equipment, showcase a new use case to attract the vendor community, build business cases around specific use cases, and reduce their perception of risk with exposure to new equipment and facilities. System integrators and colocation providers are able to position themselves as thought leaders and establish a trusted advisor relationship with clients.
"The 8th OCP Experience Center has just opened, and there are plans for six more to open during the first half of 2023, with interest for more. At that time, OCP will have eight centers in EMEA, three in the US, and three in APAC. The Experience Centers already in operation or planned include those targeting innovators and showcase new pre-product concepts. Those targeting early adopters will be able to showcase a new use case or demonstrate a solution that meets a standardized blueprint, such as Akraino from Linux Foundation or TIP (Telecom Infra Project), and those targeting the early majority to showcase complete products and solutions, or provide test and certification services," said Steve Helvie, VP Emerging Markets for the Open Compute Project Foundation.
OCP Experience Centers provide immense value to the market by providing access to solutions using OCP recognized equipment to ensure proof points are realized prior to investing in open infrastructure. What makes this ecosystem unique is a set of member-driven services ranging from basic demo, test and validation through advanced thermal and sustainability comparisons allowing potential adopters a way to truly evaluate solutions built from leveraging specifications contributed to the OCP
Organizations wanting to host an Experience Center are OCP members and join the OCP Solution Provider Program, which gains them access to all three OCP programs for seeding emerging markets. The OCP co-invests with the organization hosting an Experience Center to facilitate design of the and helps procure equipment, promotion at OCP and third party events, co-marketing programs, presence in the OCP Marketplace, and go-to-market strategy consulting.
Support from Key Stakeholders
"The OCP Experience Center allows us to work closely with our customers to ensure the type of testing and validation needed for a stable, scalable network. Being able to see and work with open networking technology in our OCP Experience Center allows us to provide a level of comfort to our customers as they move to a more open infrastructure. Aggregating disaggregation is the Key here." - Łukasz Łukowski, CSMO, STORDIS
"Of the many activities RISE does with OCP, leveraging of the OCP Experience Center to provide some really valuable sustainability services is key to developing knowledge around such topics as heat reuse, life cycle assessment, energy performance and advanced thermal management comparisons. Companies can assess OCP hardware attributes relative to traditional, legacy infrastructure to truly measure the sustainability impacts to their supply chain." - Jon Summers , Research Lead in Data Centers, Research Institute of Sweden (RISE)
"We are excited to allow customers to see the benefits of OCP through our GAGAR>N OCP Experience Lab. It allows us to demonstrate our full range of products and services and the wide variety of OCP hardware." - Lesya Vinogradova, Head of GAGAR>N OCP Experience Lab.
"We helped establish the first OCP Experience Center and it really helped offer something unique to our customers in the market. We were able to showcase a variety of workloads on the latest contributions from the Community. It provides a great deal of value for those companies looking for a highly efficient and sustainable IT deployment and wanting to explore OCP infrastructure." - Joris te Lintelo, SVP International Sales, maincubes Data Centers
"As the first OCP Experience Center in Southeast Asia, we have a unique opportunity to showcase hyperscale solutions and encourage adoption in the broader market. The center helps interested parties in seeing how hyperscale companies are deploying open source infrastructure at scale and helps them in evaluating how they can adopt this technology. We value our connection with the OCP Community and look to support open collaboration in various forms across the regions we operate in." - Asher Ling, Managing Director Princeton Digital Group Singapore
About the Open Compute Project Foundation
At the core of the open compute project (OCP) is its community of hyperscale data center operators, joined by telecom and colocation providers and enterprise IT users, working with vendors to develop open innovations that when embedded in product are deployed from the cloud to the edge. The OCP Foundation is responsible for fostering and serving the OCP community to meet the market and shape the future, taking hyperscale led innovations to everyone. Meeting the market is accomplished through open designs and best practices, and with data center facility and IT equipment embedding OCP community developed innovations for efficiency, at-scale operations, and sustainability. Shaping the future includes investing in strategic initiatives that prepares the IT ecosystem for major changes, such as AI & ML, optics, advanced cooling techniques, and composable silicon. Learn more at www.opencompute.org.