By all accounts, the 2023 OCP Regional Summit was a huge success with nearly 600 people attending the event in Prague, Czech Republic! Thank you to our amazing Members, Sponsors, Partners, Volunteers and Community!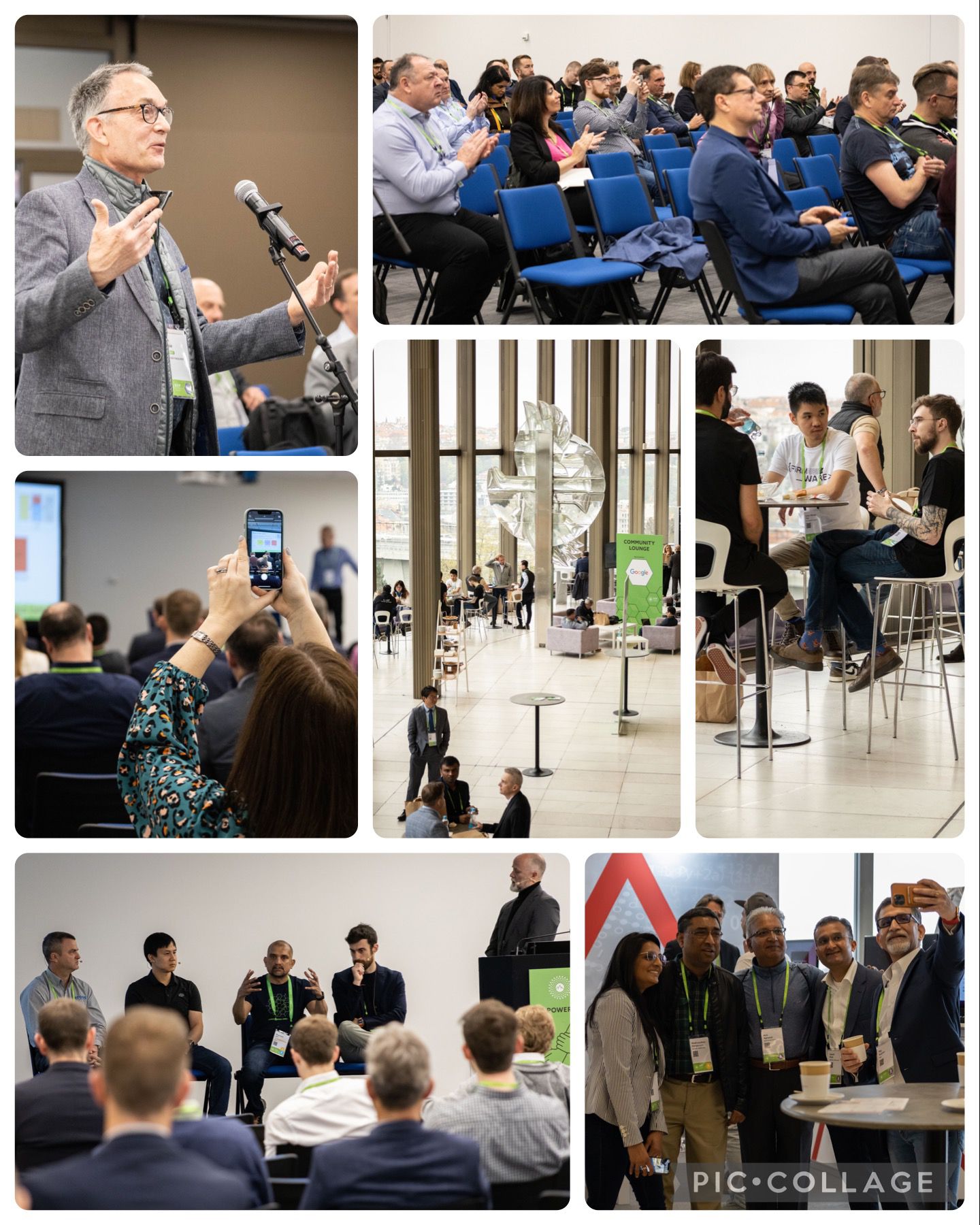 "Empowering Open" was the theme for the 2023 OCP Regional Summit. OCP aims to help organizations leverage the benefits of open technologies and approaches in both design and deployments to overcome roadblocks, achieve their goals, and drive innovation in their fields. OCP's Regional Summit was a great opportunity for attendees to learn from industry experts and network with other professionals in the field while learning from the speakers, presentations, panel discussions and workshops at the event.
The Regional Summit showcased how OCP is Empowering Open for the evolution and progress of servers, silicon in the form of chiplets, compute acceleration, AI and ML, HPC, networking, synchronization, edge computing, advanced cooling, sustainability, future technologies under development, and much more.
Content Highlights
The OCP Regional Summit brought together EMEA technical and business leadership along with the OCP Community to address important and emerging challenges such as rising concerns around data center sustainability, including energy efficiency and heat-reuse, to learn how hyperscale DC operator innovations can be part of the solution, and showcase deployments of OCP recognized data center equipment in EMEA.
The two-day event was full of compelling content on the latest data center open hardware designs, OCP Community led standardizations and deployments of OCP recognized equipment. The agenda covered sustainability in design and operations, hyperscale DC operator-led innovations, EMEA providers of open solutions and best practices, and data center facilities that successfully host open hardware technologies in the region.
Our agenda focused on three main categories: DC sustainability, hyperscale DC operator innovations and EMEA deployments of OCP recognized solutions. In addition, invited talks discussed quantum computing, EMEA DC sustainability alliances, EMEA DC policy and regulation and others.
The OCP Community leadership arranged 11 dynamic content tracks, with an impressive133 speakers across 107 sessions.
The Summit also featured the SONiC Workshop hosted by Stordis: Unlocking Open Networking and Experiencing the Real-Life Value of SONiC.
The Future Technologies Symposium focused on Sustainability in Data Centers and AI/HPC, and, for the first time, featured several technology demonstrations.
CLICK HERE to view the recordings and slides from all the sessions from the 2023 OCP Regional Summit.
OCP Regional Summit Numbers
The 2023 OCP Regional Summit had 564 attendees, 34 sponsors and 28 Expo Hall booths. We couldn't put on such an amazing event without our dedicated Sponsors and Members, so thank you all for supporting OCP!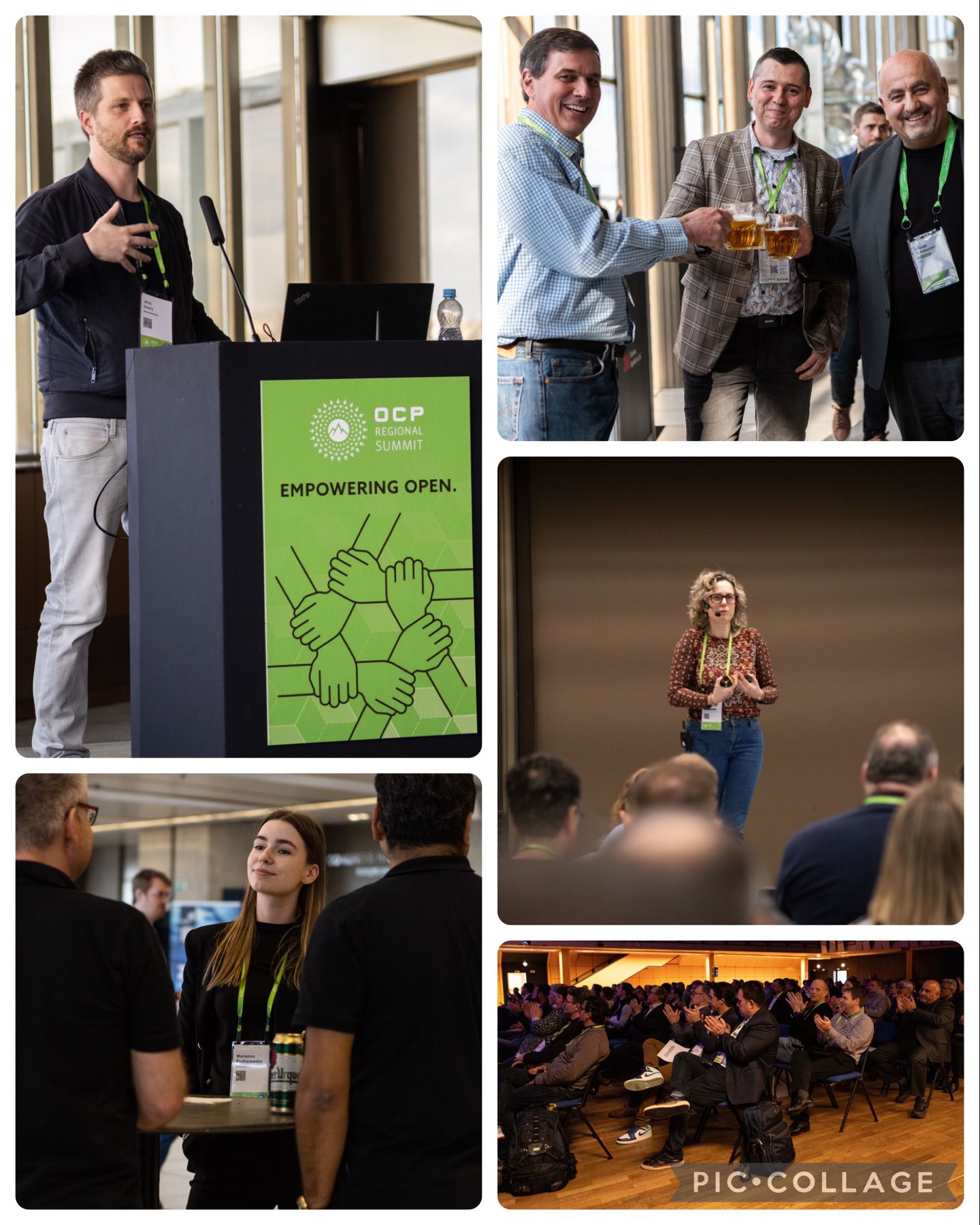 The attendee breakdown by organizational role was as follows:
24% Senior Executives
22% Engineers
14% Business Development
11% Technology Architects
8% Product Managers
6% Marketing
4% Research
2% Operations
2% Media and Analysts
1% Software Infrastructure
1% Facility Management
1% Procurement
4% Other
There were attendees from 234 organizations, and from 42 countries around the world.
70% of attendees were from EMEA - Europe, Middle East & Africa
24% were from North America
6% were from Asia Pacific
Participating countries included:
Austria
Belgium
Bermuda
Bulgaria
Canada
China
Croatia
Czech Republic
Denmark
Deutschland
England
Finland
France
Georgia
Germany
Greece
Hungary
Iceland
India
Ireland
Israel
Italy
Japan
Kenya
Lithuania
Luxembourg
Malta
Netherlands
Northern Ireland
Poland
Romania
Russia
Slovakia
Spain
Sweden
Switzerland
Taiwan
Turkey
Ukraine
United Kingdom
United States
There were quite a few exciting announcements made at the OCP Regional Summit. You can always see the latest Foundation news by checking out our Blog.
We could not have hosted an event of this magnitude without the help of our long-time event production partner FNTECH.
OCP plans to host the 2024 Regional Summit in April 2023. Dates and location TBA.
To view all of our upcoming events, CLICK HERE.
Thanks to everyone who participated and/or sponsored the 2023 OCP Regional Summit. We hope to see you all in San Jose October 17-19 for the 2023 OCP Global Summit! Sponsorship sales are open, and registration and calls for participation will be announced shortly.