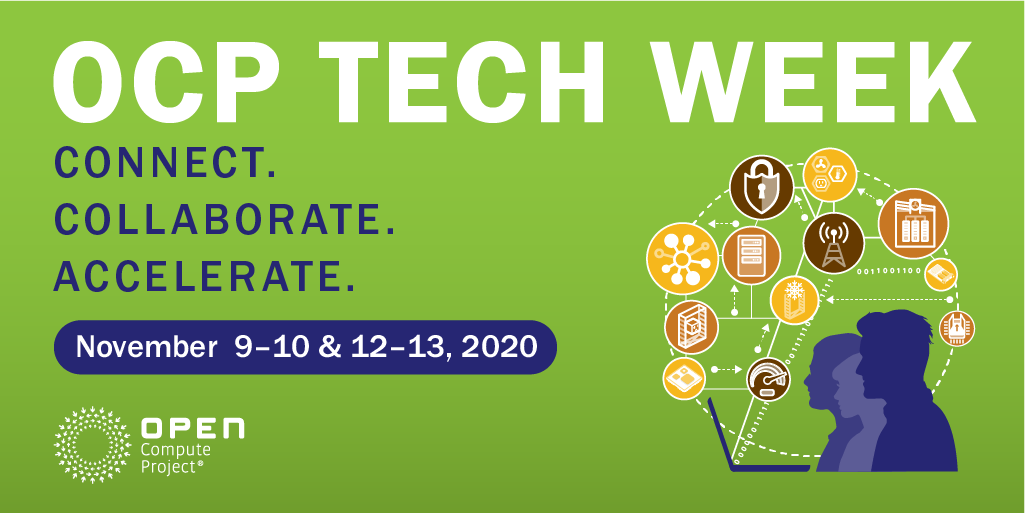 The week of November 9 we completed OCP TECH WEEK, and we had a wide variety of announcements, sessions and thought-provoking discussions and collaboration. Check the OCP Blog for the latest Project and company announcements as well as deep-dives into some of the topics.
All the presentations are now available to view and download here, by logging in. If you have not yet registered, but would like to access all the amazing content, you can register for just $49.
https://www.opencompute.org/summit/ocp-tech-week
Here is a quick summary of some of the highlights:
1,490 registrations

85% of attendees viewed sessions live, while the rest viewed on-demand, with more than 3.5 million hours of combined viewership

For sponsors, the banner ads saw a click-through rate 9%, which is 285 times more effective than industry standard!

In addition to the United States, we saw wide attendance from all over the world, including Canada, Germany, India, Ireland, Poland and Taiwan.

OCP China day featured 12 keynotes, 2 panel discussions, and live talks by experts from Baidu, Enflame, Intel, Inspur and Seagate.

There were 582 onsite attendees, 1,177 online registrants and Live streaming to 261,000 people on WeChat!
A big "Thank you!" to our sponsors, who continue to support us and provide amazing opportunities for our Community.