The Open Compute Project (OCP) Foundation recently announced the acceptance of two new ZT Systems solutions in compliance with the OCP Inspired™ certification. Both solutions are based on the Project Olympus 3U Chassis Specification that was contributed to the Open Compute Project by Microsoft.
"As a Gold Member of the Open Compute Project, and an Open Compute Solution Provider, ZT Systems is pleased to see our solutions based on this flexible new specification gain OCP Inspired™ recognition," said Raymond Miles, ZT Systems VP of Architecture. "The XPO200 3U PCIe Expansion Systems provide innovative options for customers looking to drive efficiency in large scale compute and storage environments. XPO200 solutions from ZT Systems bring the powerful cost effectiveness of Microsoft's Project Olympus to a broad range of organizations.
The ZT Systems XPO200-3UN PCIe Expansion System is powered by Intel® Xeon® Scalable processors, and is built to deliver a flexible, powerful, and cost-effective solution for GPU-intensive applications, and delivers outstanding performance for today's cloud, AI, and deep learning workloads.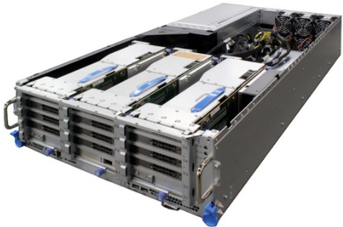 Another newly recognized platform, the ZT Systems XPO200-3UA PCIe Expansion System, leverages powerful AMD Radeon Instinct™ MI25 GPUs and AMD EPYC™ CPUs. This solution is designed to deliver outstanding flexibility, performance and value in a range of datacenter applications including Virtual Desktop Infrastructure and GPU-intensive AI workloads. "AMD has a long-standing commitment to the Open Compute Project and is excited to see Microsoft's Project Olympus platform, to which AMD was a significant early contributor, gain the support of ZT Systems' XPO200 3U PCIe Expansion System," said Scott Aylor, corporate vice president, datacenter products, AMD. "The combination of AMD Radeon Instinct™ GPU and the AMD EPYC™ CPU products in this ZT Systems solution delivers outstanding virtualization density and an exceptional combination for executing AI and deep learning workloads.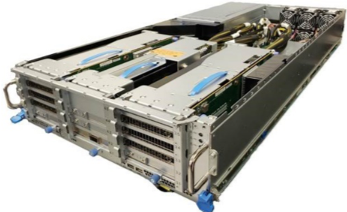 ZT Systems XPO200 Server Solutions combine the groundbreaking energy efficiency, performance, versatility and cost effectiveness of Microsoft's Project Olympus platform with ZT's hyperscale-focused integration, supply chain and deployment capabilities. Customers benefit from ZT's unique experience deploying platforms featuring these technologies into real-world hyperscale environments. Details on these platforms can be found in the OCP Marketplace. Those interested in learning more or purchasing these platforms may contact OCPsales@ztsystems.com.
About ZT Systems With over 24 years of experience, ZT Systems is a leading supplier of hyperscale compute and storage solutions. Headquartered in Secaucus, NJ, ZT's global manufacturing spans the US, EMEA and APAC. A trusted design, manufacturing, and logistics partner, ZT serves data center operators from enterprise organizations to the largest cloud providers. To learn more, please visit www.ztsystems.com/ocp.