The Open Compute Project Foundation established the OCP Experience Center in 2019 to provide new ways for OCP members to showcase best-in-class product demos, both live and static. The initiative was launched at the OCP Global and Regional (European) Summits last year, and they were among the most popular attractions. Not only do the partners get a chance to showcase their OCP Accepted™ and OCP Inspired™ product offerings, they also get a chance to receive feedback from Summit attendees. The OCP Experience Center offers Summit attendees a chance to look at all the products and their piece-parts, and see through the software solutions that have been built primarily for the platforms being demonstrated.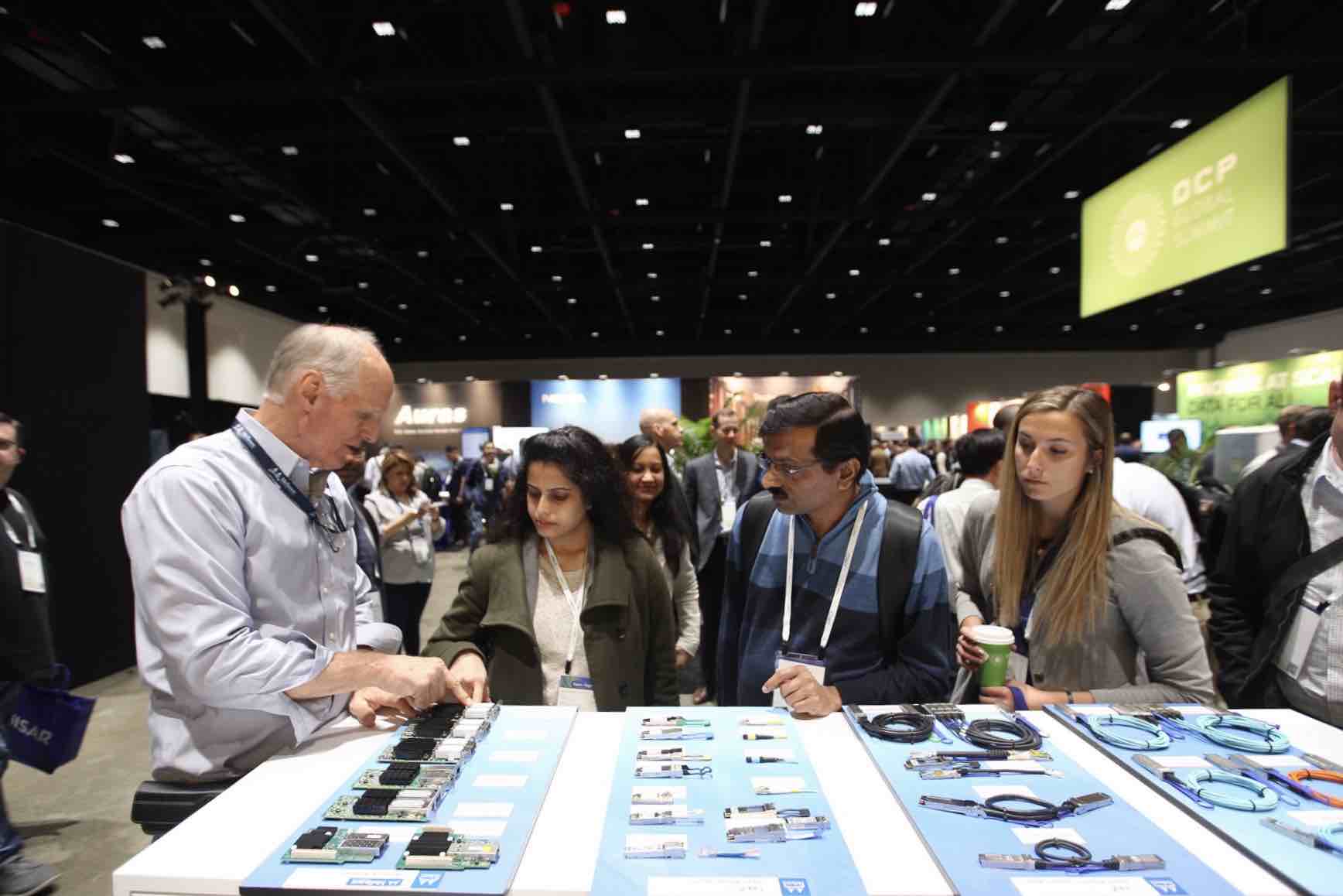 The demand to showcase solutions in the OCP Experience Center, running on OCP hardware, has increased significantly since inception, so for the 2020 OCP Global Summit we will be adding Lightning Talks. These 5-minute talks will be based solely on the demos being showcased.
This year's Experience Center will include the following technology and products:
OCP Accelerator Module

, OAI ( Facebook, Baidu, Habana/Intel, AMD, NVidia, Inspur, ZTSystems, Inventec, HyveDesignSolutions and Molex).

Demo topics:

OAI will demonstrate currently available OAMs as well as show functional implementations in multiple OAI systems.
Open System Firmware

, OSF (Facebook, Wiwynn, HP Enterprise, Intel and ITRenew).

Demo topics: Linux Boot (LB), Firmware Support Packages (FSPs), Linux boot (LB) and UEFI. The end user can take advantage of the Open Source Firmware eco-system for faster platform enabling. The users can explore and conduct proof-of-concepts on open source firmware.
OCP NIC 3.0

group (Intel and Mellanox)

Demo topics: Workability/Interoperability of NIC 3.0 feature sets on different HW platforms.
OpenEDGE

(Nokia and Wiwynn, ASUS, BEL, Flextronix, Mitac, Ampere Computing)

Demo topics: Edge cloud capabilities in a low latency use case. 6-8 suppliers already support this defacto standard architecture. It is designed for central office and far edge installations. On display will be several enclosure options with both X86 and ARM server nodes as well as accelerator and IO options.
RunBMC

(Dropbox)

Demo topics: D

esigns that are compatible with the RunBMC 1.4.1 Specification will be shown and will demo OpenBMC functionality running on the board along with several RunBMC modules.
SEBA Solution

(MITAC and EdgeCore)

Demo topics: MITAC will showcase Tioga Pass server, completely validated on ONF's SEBA platform, together with their ESA kit in the OCP SEBA POD. It helps telecom carriers to adopt OCP solutions supporting their service in a central office as a cloud native infrastructure with optimized power efficiency.
OpenBMC

(Wiwynn)

Demo topics: Leveraging the Redfish and IPMI command from Open Source to extensively supporting the OCP Foundation.
OpenRMC

(Inspur)

Demo topics: The Demo will show the establishment of OpenRMC Northbound 1.0 profile execution on top of the bundle of OpenRMC FW & HW (RMC) contributed to OCP as a complete reference solution to address the fulfilment of user's requirements/demand for a comprehensive management of an entire rack system and beyond via RESTful API through remote management portal/client console with detailed WebUI and paving the way for exploring future OpenRMC v2.0.
Sesame- Discovery

(ITRenew)

Demo topics: Demo includes showcasing of the ITRenew chassis and the workloads it supports.
We encourage you to stop by, consume the information, collaborate and contribute to the OCP Community!
For questions about the OCP Experience Center, please contact Rajeev Sharma (Director of Software & Solutions) at rajeev@opencompute.org.