OCP Summit attendees and sponsors, we're excited to announce that we are moving our 2020 Global Summit to an interactive Virtual Global Summit the week of May 11, 2020!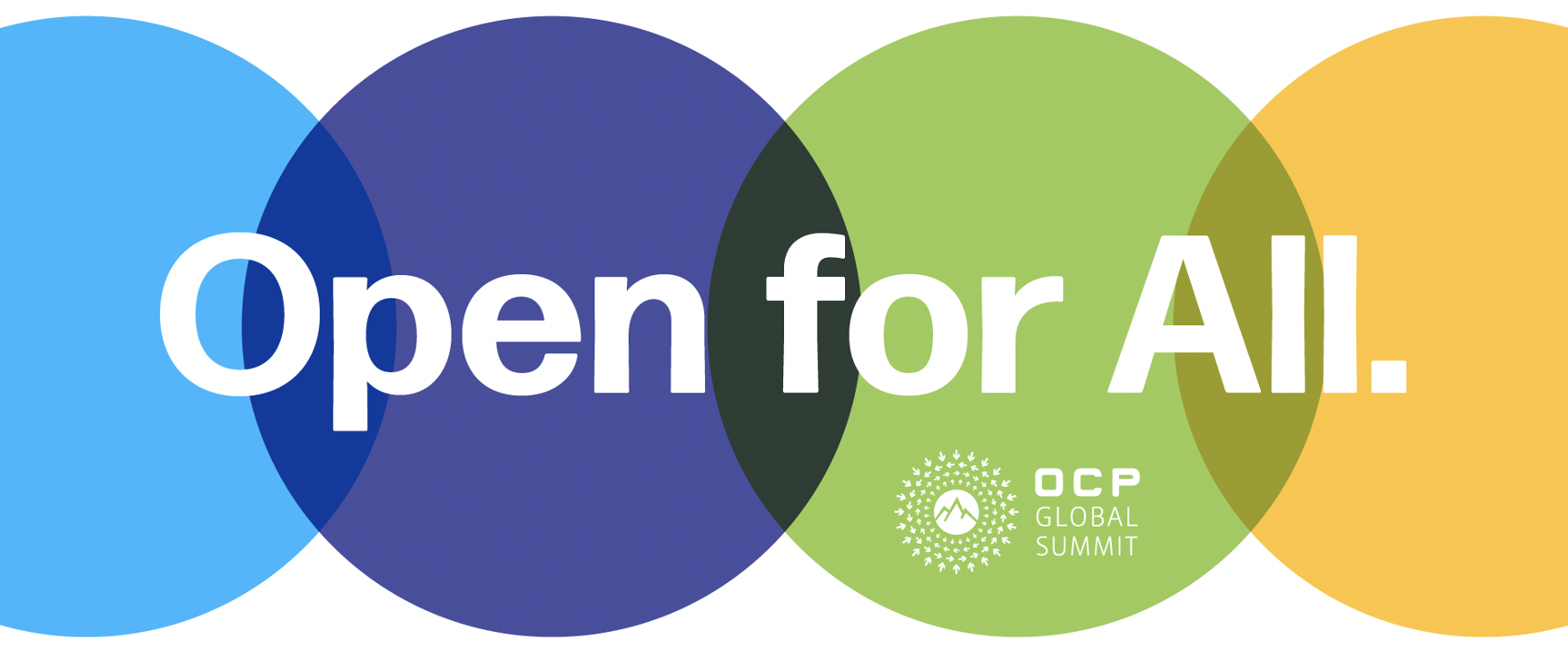 For the safety of our Community, we chose to cancel the 2020 OCP Global Summit, and have worked tirelessly over the past few days to develop a go-forward plan that will allow us to capitalize on the excitement and momentum that was generated.
What you can expect:
This will be a rich, interactive experience that can be accessed from anywhere in the world, that incorporates all the key components of our Global Summit, including keynote sessions, executive tracks, an Expo Hall with Expo Hall talks, Engineering Workshops, the OCP Experience Center and the OCP Future Technologies Symposium. This format will allow us to reach a larger audience, with increased functionality for Q&A, panel discussions, live chat, and one-on-one connections with key constituencies that you expect from our Summit.
Sponsorship and registration fees:
As always, our Sponsors are a critical element to the success of our Community. Sponsors may simply apply their commitment to this virtual event, with no additional costs. The OCP Foundation will bear the incremental expenses for creating this event, and seek to provide even more value through broader reach and additional capabilities compared to our onsite event. If a Sponsor chooses not to participate, they may request a partial refund on their sponsorship commitment. Per terms of the sponsorship agreement and actual expenses already incurred, that refund is projected to be 13%.

The OCP Foundation will refund all registration fees

. We will be issuing those refunds as quickly as we can over the coming days.

The OCP Foundation will also cover the expense of any unused hotel nights

within the OCP block, during OCP contracted dates

. We will be working with our hotel partners to determine which room nights were used, compared to those that were forfeited. You can expect refunds for your hotel charges within the next two weeks.

Unused sponsor meeting room fees will be refunded.
We would like to thank our Board of Directors, volunteer leadership, Sponsors and many partners, including our amazing event production company FNTECH, who have worked with us during this trying time.
We are excited that we will be able to capitalize on the hard work our Members and Community leaders put into this event and continue to carry forward our mission.
Sponsors and Participants, set your calendars for the week of May 11, 2020. Additional details and direct communications will follow on all the aspects of our go-forward plan.
Visit www.opencompute.org for updates.