When OCP first started, the pervasive thought was that the OCP designs were just for hyperscalers. Over the years we've seen this perception slowly change and this week's episode is further proof that the benefits of OCP hardware can be realized across all segments and sectors of the market.
I'm very excited to share my conversation with Christoph Streit, the co-founder and CEO of ScaleUp Technologies, a managed hosting provider in Germany.
Christoph started ScaleUp over 20 years ago with an "open source first" approach. Today they operate seven data centers in Germany focused on the small-medium business (SMB) market.
Christoph shares his open source approach and why he's implementing OCP hardware to compliment their solutions as well as his impressions on the overall colo and hosting market across Europe.
It's stories like ScaleUp that continually energize me about the potential of open source hardware. I hope you enjoy this episode of Running on OCP.
Visit ScaleUp Technologies website here
Christoph will be speaking at the OCP Global Summit - Wednesday October 19th in San Jose, California. Please visit the summit schedule for details here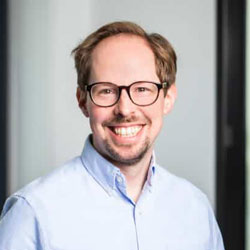 Christoph Streit is CEO of ScaleUp Technologies and as a co-founder has shaped the company from the outset in various technical and commercial positions. He combines deep understanding of hosting solutions as well as latest cloud technologies and assures the continuous advancement of the business.