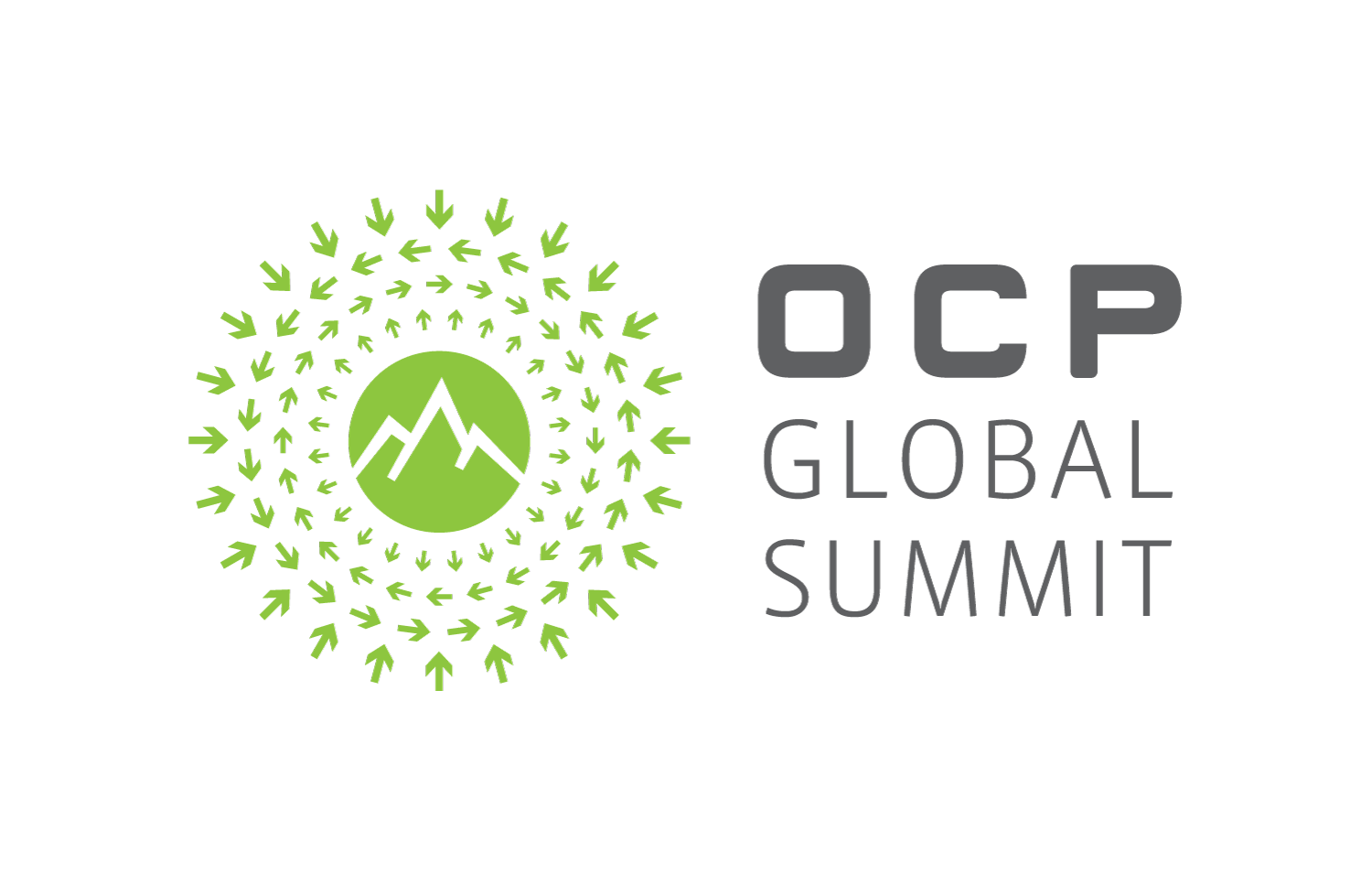 While 2021 got off to a rocky start, after a difficult 2020, the cases of the Covid-19 virus are declining in most parts of the world, while vaccinations continue to increase. We are very excited that we will be returning to our in-person events with the 2021 OCP Global Summit, to be held at the San Jose Convention Center November 9-10. We are confident that we will be able to meet safely at that time, however we understand that there are still a lot of questions. Therefore, the following will provide you with answers that we hope will allow you to make sound decisions regarding your attendance and sponsorship of this event.
For Our Sponsors and Exhibitors:
First of all, thank you for your patience and understanding as we have worked through these difficult times to the best of our ability. It was not an easy decision to cancel the 2020 Global Summit just a few days prior to its start.
As mentioned above, we are confident that we will be able to host our event in person. However, should there be increases in cases of the virus, and the local or regional leaders impose restrictions on large meetings, then we are prepared to pivot to a virtual-only event, if needed. OCP will make an official decision as to whether we will host the Summit as planned or pivot to a virtual-only event no later than July 31, 2021 in order to minimize the financial exposure. We have created an alternative sponsorship structure for a virtual event that better reflects the lower costs associated with an online event, and the decreased value that sponsors will receive.
The following will provide you with a summary of the sponsorship levels associated with both types of events. Should we make the decision to move to a virtual event, you will have two options: you can either cancel and receive a full refund, or you can participate in the virtual event as a sponsor and be refunded the difference.
| | | |
| --- | --- | --- |
| Sponsor Level | In-Person Hybrid Summit | Virtual Only Summit |
| Diamond | $180,000 | $25,000 |
| Keynote | $20,000 | $5,000 |
| Emerald | $125,000 | $20,000 |
| Ruby | $75,000 | $15,000 |
| Sapphire | $50,000 | $10,000 |
| Topaz | $25,000 | $7,500 |
| Start-Up | $15,000 | $7,500 |
*Does not include tiered member discounts, which are applicable to both scenarios.
There is a lot of demand for in-person events, and we will likely sell out of sponsorships. And remember, we award selection of your booth space in the order we receive the contracts. So act now!
Sponsorship Sales are open now:
Click here for sponsor prospectus
Click here for the sponsor contract - send to sponsor@opencompute.org to reserve your spot.
Booth location selections begin: June 7

Sponsorship Deadline: September 24
For Attendees:
OCP is working very closely with Team San Jose to incorporate new health and safety guidelines to ensure both sponsor and attendee experiences are safe, comfortable and productive. OCP is committed to creating a secure and supportive environment for our members, sponsors and Community, and you will see many changes at the 2021 event, from entry procedures, to seating arrangements, to how food and beverages are served.
For example, we will be altering the physical spaces to enable a safer environment:
The Keynotes will be held in the main theatre with distanced seating, and livestreamed to the virtual platform

The Exhibit hall has been extended to two, allowing for greater separation of booths, and wider walkways

Breakout and meeting rooms will be set to reduced capacity, and apply social distance seating

Masks and hand sanitizer will be available to all

Extensive cleaning of all surfaces
We will also adjust the terms of attendance:
All attendees will be required to follow the guidelines set forth by the CDC and local governments at that time. For example, it is likely that attendees will need to wear a mask at all times, unless while eating or drinking. Those who have been vaccinated, and can show proof, may not be required to wear masks. Refusal to follow the stated guidelines will result in an individual being asked to leave, and no refunds will be given in this circumstance.

Symptom checks at entrances.
As mentioned, the 2021 OCP Global Summit will be a Hybrid event, meaning we will allow virtual attendance for those that are unable to attend in person. Our event production partner, FNTECH, has been feverishly working on their event management tool, FNVirtual, which will allow virtual and in-person attendees to interact with each other as well as view all content in real-time. And sponsors and exhibitors will see new, meaningful ways to interact with attendees.
Attendee Registration Dates & Pricing:
In-person

Virtual - All Access

Virtual - Limited

Inclusions

Access to all on-site activities & full virtual access.

Access to all areas of virtual experience & all content: keynotes, symposium, engineering workshops, executive & expo hall talks.

Keynotes, Expo Hall, sponsored talks.

Early Bird
August 2 - 31

$499

$199

Free

General Registration

September 1-30

$599

$199

Free

Late & Onsite

October 1 - November 10

$799

$199

Free
We encourage attendees to register early so that we can plan appropriately for meals and new space requirements.
For those wishing to speak at the 2021 OCP Global Summit, the schedule for the call for papers is as follows:
June 7 Call for Papers Opens
July 23 Call for Papers Closes
August 2-13 Selection Period
August 18 Speakers Notified
September 24 Presentations Due to OCP
September 27 - Oct 1 Review Period
October 15 Final Presentations Due to OCP
The complexity for hosting an in-person and virtual/livestreamed event increases dramatically, therefore speakers who miss any of these deadlines run the risk of being removed from the schedule, and sessions with in-person speakers will be prioritized.
We are also very excited to host the 2021 OCP Future Technologies Symposium, on Day 0 of the Global Summit on November 8. The following will provide the schedule for Poster submissions:
April 19 Call for Posters Abstract Submission period launches
July 30 Deadline for Abstract Submission
July 30 - August 13 Review period for Abstract Submissions
August 13 - August 20 Notify all submitters if accepted/rejected
August 20 Presentation/Poster Submission period open
September 10 Deadline for Presentation/Poster Submission
September 10 - October 1 Review period for Presentation/Posters
You can learn more here: https://www.opencompute.org/summit/ocp-future-technologies-symposium
We are very excited to see you in person this Fall! There is a tremendous amount of pent-up demand for in-person meetings, therefore we are anticipating a tremendous event. See you in San Jose in November! And please feel free to reach out to myself (dirkv@opencompute.org) or Kali Burdette (kali@opencompute.org) with any questions.