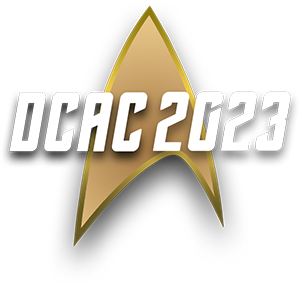 ACL Live @ The Moody Theater - Austin, TX September 26th &27th
310 W Willie Nelson Blvd, Austin, TX 78701
The Open Compute Project (OCP) is gearing up to make a significant impact at this year's highly anticipated Data Center Austin Conference, better known as DCAC-Live. Joining forces on stage will be esteemed industry leaders, Liz Cruz from Accelcius and Rob Coyle from the Open Compute Project. Together, they will delve into the compelling theme of "Innovation at Scale to Prepare for AI."
The collaboration between the Open Compute Project and the DCAC Live conference holds great significance. As a trailblazer in revolutionizing data center infrastructure, the Open Compute Project has consistently championed openness, collaboration, and community-driven innovation. DCAC Live provides an ideal platform to showcase their groundbreaking ideas and achievements to a wider audience of technology enthusiasts. Hosted at the world-famous, ACL-Live at The Moody Theater, DCAC Live is a data center conference like no other. Since its inception in 2015, DCAC has featured Influential individuals, rockstars and legends, from the mission-critical space. It creates an environment for making new connections in both a social and professional setting and serves as a forum to discuss the challenges data centers face today and tomorrow. The leaders of DCAC and the audience share a passion for helping veterans including the support of their transition to the data center industry. Integral to the conference is a Day 1 charity golf tournament in support of the Overwatch Veterans Alliance Foundation.
The panel discussion promises to be a thought-provoking experience enriched by the collective expertise of the distinguished speakers. Liz Cruz from Accelcius will offer valuable perspectives on the challenges and opportunities presented by AI and the next generation of cooling approaches. Rob Coyle, representing the Open Compute Project, will illuminate the organization's innovative approaches to data center design and hardware optimization.
Central to the discussion is the theme of "Innovation at Scale to Prepare for AI." The panelists will explore the critical considerations surrounding digital infrastructure in the face of AI-driven technologies. From cutting-edge hardware advancements to the paramount importance of open collaboration, the speakers will dissect the key factors required to foster innovation and effectively prepare for the forthcoming AI revolution.
Make sure to mark your calendars for this exceptional event—an opportunity to witness the Open Compute Project's participation at the DCAC live conference alongside esteemed industry leaders. Together, they underscore the power of collaboration in propelling digital infrastructure innovation forward. Let us come together and embrace the boundless possibilities that lie ahead in the realm of the fourth industrial revolution.
Prepare to be inspired as the world's technology titans unite on this exceptional occasion. We eagerly await your presence at the conference, where the future of digital transformation will be shaped.