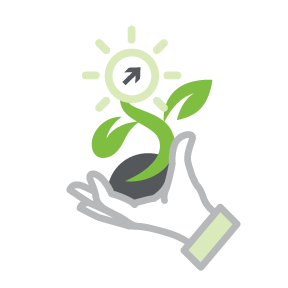 Innovative up and comers to be showcased at the OCP Global Summit, in October 2023 in San Jose California
Since the Open Compute Project (OCP) introduced new startup membership tiers, in April of 2023, there has been significant demand from early stage and mid stage startups to be invited to join the OCP and participate in the OCP Community as a startup member. After an in-depth selection process involving interviewing all candidate companies, we have nine startup members that have joined the OCP.
OCP Startup members represent commercialization opportunities for areas that the OCP Foundation has deemed strategic, including Optical Interconnects, Chiplets, CXL Memory Pools, Liquid Cooling, Security and Sustainability. These areas were identified as being key to the build-out of sustainable and secure large-scale computational infrastructures that will be needed for compute intensive applications with very large data sets such as Artificial Intelligence and High-Performance Computing.
With the next wave of AI upon us, startups will play an important role within the OCP Community. At the OCP we recognize the cycle of innovation embodied in startup companies has never been more important in helping meet the technology challenges we face in the Information Technology marketplace. Startup companies represent an important part of the technology ecosystem and the OCP will nurture them on their journey from innovation to commercialization.
The following provides a list of the first Startup members:
Key benefits of the startup membership include (1) eligibility to lead an OCP Project, (2) options to list products and solutions at the OCP marketplace as well as potential use of OCP certification marks, (3) marketing assistance in terms of visibility to the OCP Community and on OCP social media channels and blogs, (4) use of OCP's Career Center for talent recruitment, (5) access to OCP Summit's Media and Analyst pre-brief events, and (6) qualification for reduced booth pricing at OCP events.
"Making it easy and beneficial for startups to participate in the OCP Community provides another source of innovation that the OCP can tap. The new OCP startup members allow the OCP Community to continually develop new and adjacent communities to maintain the OCP Community as a dominant force for change. This is fundamental to our mission of being a catalyst for taking the latest innovations developed by at scale data center operators and making them available to all," said Cliff Grossner Ph.D., VP Market Intelligence and Innovation at the Open Compute Project Foundation.
"The Future Technologies Symposium (FTS), collocated with OCP Global Summit, is in its 5th year and is a perfect venue for startups to showcase their technology and pre-product demonstrations. FTS spotlights promising future technologies in the IT Ecosystem. It brings to the OCP Community a forward-looking funnel of technologies which focus on solving future problems facing the industry, and accelerate productization through partnerships and open-source R&D," said Lesya Dymyd Ph.D., Future Technologies Symposium Chair at OCP.
OCP continues to build towards adoption and commercialization of innovative technologies. If you have a question about OCP Startup membership or are interested to become an OCP Startup member, please reach out to membership@opencompute.org.
Visit www.opencompute.org to learn more.