August 24, 2022 - Today The Open Compute Project Foundation (OCP), the nonprofit organization bringing hyperscale innovations to all, and its board of directors is pleased to announce new hires and expanded responsibilities for key team members to increase focus on innovation, and adoption derived from hyperscale data center operators and deliver on previously announced hardware-software co-design strategy. These changes will increase the OCP Foundation's ability to execute on its mission, enhancing its ability to be a catalyst for bringing more open innovation and adoption to market, and better serve the OCP Community and the entire data center Industry.
"As the OCP enters its second decade, it is clear to us that the hyperscale data center operators will be a dominant force in the market, driving many open innovations that require domain specific solutions with hardware and software tuned for specific use cases, that will support many diverse market segments. I am very pleased with the balance between hardware, software and multiple-market segment experience that our new CTO, Bijan Nowroozi, brings to the Foundation. Moreover, I am equally pleased to have Bill Carter remain with The Foundation, as OCP Fellow Emeritus, while hiring additional critical talent and expanding the overall responsibilities of the OCP Foundation team. I believe the Foundation is now even better positioned to continue to carry out its vision, mission, expand our reach worldwide and scale for another successful decade", says George Tchaparian, CEO of the OCP Foundation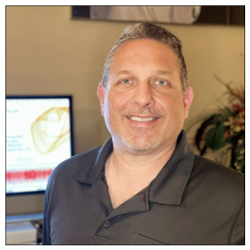 Bijan Nowroozi is OCP's new Chief Technology Officer, and brings more than 27 years of experience, spanning product development, implementation and support diverse engineering roles with all sizes of organizations, from startups to large corporations. Most recently, Bijan was the System Architect for EF Johnson Technologies / JVCKENWOOD where he championed innovation and developed the roadmap and strategy for an array of both software and hardware-based infrastructure products. Prior to this role, he was founder and CTO of startups Aerietau and SONLTE. At Aerietau he developed leading edge components and products for wireless, data center and Internet of Things and designed solutions for customers solving new challenges involving Artificial Intelligence/Machine Learning, advanced networking, orchestration, virtualization and open hardware designs. At SONLTE he partnered with industry leading companies providing subject matter expertise for developing and launching new technologies. He held senior leadership positions for over a decade at Samsung, led and delivered key architectural and innovative breakthrough solutions within PageNet's R&D group and performed engineering roles launching many new diverse products at NORTEL.
"I am so excited to join the journey with OCP as CTO. Joining George Tchaparian and the OCP Foundation Team for this adventure is an honor. This is an amazing opportunity to optimize the roadmaps and solve new problems facing the industry with our outstanding OCP Community. It's also an incredible time to consider our role in larger challenges facing us, including efficiency and sustainability. I look forward to working with the OCP Community, the Foundation Team and our OCP board of directors, to reach our best and full potential" states Mr. Nowroozi.
Mr. Nowroozi replaces Bill Carter, who has served as the CTO for the OCP Foundation for the past six years, as well as interim Executive Director. Mr. Carter's early involvement began on the IC committee and later as CTO and the visionary behind OCP's technology and project expansion, deftly guiding the Foundation focus and activities during an astounding growth period of its first ten years. He will remain as an OCP Fellow Emeritus, serving as an adviser to the Foundation on technology and open-source collaboration.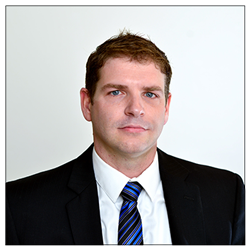 Kevin Kifer is OCP's new IT Manager, bringing decades of experience administering Enterprise systems and open-source tools. Kevin will ensure that the Foundation's technology infrastructure and all the tools the Community uses will be best-in-class. Providing a secure and simple environment and making it easier to do business with the Foundation is critical as our Community continues to grow and we expand our reach.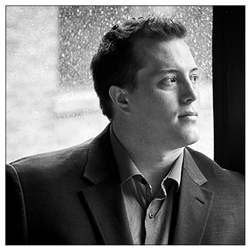 Michael Schill returns to the Foundation, after a brief absence, as the Director of Community, leading the collaboration and innovation of more than 50+ projects and sub-projects, as well as the near-300 corporate members worldwide. Michael had previously been with the Foundation more than seven years, having originally started as an intern while still in college.
Michael's promotion comes on the heels of Archna Haylock's retirement, after serving as the Chief Community Officer for the Foundation for the past five years. Archna has been instrumental in growing OCP membership globally, building the OCP Community and the expanding of the projects and workstreams aligned with the Foundation's technology roadmap. Moreover, she has helped build the OCP Governance Model and legal framework, supported the OCP Incubation Committee (IC) as well as OCP Project and Volunteer Leaders across the industry. We wish Archna a well deserving and happy retirement!
Moving the OCP Foundation towards increased innovation, Cliff Grossner will take on additional responsibilities around OCP Strategic Initiative Projects and OCP's Future Technologies Initiative (FTI), working closely with current volunteer leadership to help drive and accelerate the transitions of FTI Strategic Initiatives into OCP Projects and develop alternative models for moving technology incubated in FTI to meet the market. To reflect this change, Cliff's new title will be VP Market Intelligence & Innovation.
As a part of OCP's expanded push towards new market development for open innovation and increased adoption, Steve Helvie will expand his role to include seeding development of new markets for early-stage technologies, building alliances that lead to market-opening deployments and establishing channels for new technology. To reflect his expanded role, Steve's new title will be VP Emerging Markets.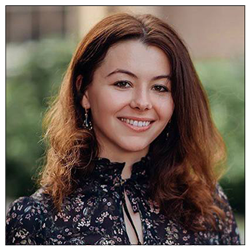 Additionally, Lesya Dymyd has joined the team as a Consultant, to assist in the preparation and successful execution of the upcoming OCP Global Summit, to be held in San Jose, CA October 18 to 20, 2022, as well as ongoing strategic initiatives, partnerships and collaborations with academic, industry and startup communities. The OCP Regional Summit, will be held in Prague in April 2023. Lesya has been and will continue to serve as the Chair of the OCP Future Technologies Symposium.
The OCP Foundation is currently searching for an Application Engineer to collaborate closely with the team and the membership to assist with technical leadership including community issues and technical roadmap alignment with specific solutions with the needs of the industry. The job description can be found here.