Earth Day is a great time to look back on where this community has come from and the advancements we are making as stewards of earth's resources.
The Open Compute Project was founded on the principles of energy conservation and reduction of raw materials (e.g. vanity free designs). The early energy conservation journey focused on servers, storage and network devices; then quickly evolved to more advanced methods of power delivery/distribution and the means to cool these high powered IT devices. This journey led us to embrace the use of liquid cooling and immersion cooling. The Community published specifications and recommendations for the implementation of liquid and immersion cooling in IT equipment as well as the data center infrastructure. Today's data centers are able to support liquid and immersion cooled equipment without consumer potable water.
Today our OCP Solution Providers (SP) work closely with cloud operators to repurpose older equipment, and we have created a Marketplace of Circular Economy solutions (here). This is one of our fastest-growing markets globally. With access to revitalized OCP equipment, many adopters can get immediate access to hardware and software for the proof of concept work. Circular Economy solutions also enable faster integration and interoperability at rapid scale, all while keeping in mind our influence on the environment around us.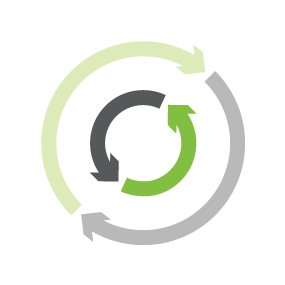 OCP Solution Providers ITRenew, Nexedi, Atlancis Technologies, Celeris Informatique, Circle B, Hydro66 and maincubes B.V. offer great examples of how our Community works together to repurpose hardware and thereby avoid the environmental impacts associated with sourcing raw materials and the production of new equipment (e.g. referred to as scope 3 emissions). Using refurbished, tested and warrantied IT equipment from ITRenew, Circle B and Nexedi have installed Circular Economy solutions into OCP Ready™ data centers by Hydro 66 and maincubes B.V., which have also implemented the best practices for efficiency and scale. Atlancis Technologies, an OCP SP based in Nairobi, Kenya, is offering Circular Economy solutions as an integrated cloud platform, which has reduced implementation costs by as much as 80% compared to a traditional infrastructure. And Celeris Informatique in France offers highly-scalable Object, Block and File-based storage solutions built on the ITRenew Sesame platform.
Keeping equipment operational over extended periods requires new processes to sustain the embedded firmware and software in IT equipment. Source code must be archived, security features must allow ownership to change hands, and distribution licensing must change. OCP's system firmware and hardware management project teams have laid the groundwork to address these prior obstacles and create pathways to a more sustainable product. This year, products receiving the OCP Acceptedtm certification mark will have met new requirements that address licensing, distribution, archiving and rebuilding of embedded firmware.
Our work on Circular Economy solutions doesn't stop here though. OCP has new workstreams recently launched which are expected to have a much bigger impact. The Life Cycle of Systems/Components, also referred to as Life Cycle Assessment (LCA) is looking at key elements in systems and component design on the HW and SW sides (where applicable) that can improve reusability at the highest level of consumption: reusability of a complete rack of equipment prefered over less-than-full racks over piece-part systems (component level). The primary mission of this workstream is to identify industry best practices that can be deployed across the supply chain as well as end-user behavior that promotes reusability and circularity. The objective is to solve circularity from a technical and operational point of view.
Another workstream, Metrics around Life Cycle Assessment, will focus on how to define methods for assessing environmental impact associated with the key stages of the life cycle of certified OCP components, systems and devices. The goal of these methods is to publish metrics and the methodologies that are relevant for the OCP Community to improve design, development and deployment of a sustainable infrastructure that strives to reduce carbon footprint with every new generation.
We also have OCP team members actively participating in European initiatives, such as The Circular Economy for the Data Centre Industry (CEDaCI) which aims to enable trans-sectoral and transnational learning and develop circular economy solutions for the Data Centre Industry in France, Germany, the Netherlands and the UK. Additionally, OCP is collaborating with the Sustainable Digital Infrastructure Alliance e.V. (SDIA) on supporting their Roadmap to a Sustainable Digital Economy by 2030, which is also closely aligned with the UN Sustainable Development Goals. Through our partnership with OpenUK, an organization driving open data, open hardware and open software across the UK, OCP is participating in GAIA-X which is a large regional effort to develop common requirements for a European data infrastructure which encompasses several pillars of sustainability as they look to create a transparent value chain across industries.
If any of these work streams or projects are of interest to your company and you would like to get involved, please contact Archna Haylock (archna@opencompute.org).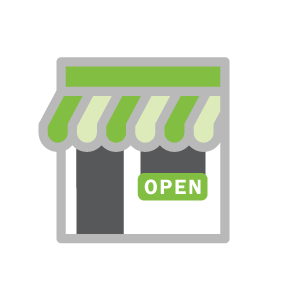 Together with these life cycle-based initiatives in our project communities, and our Circular Economy product portfolio on our Marketplace, OCP's intentions are clear: We aim to make sustainability and circularity part of our daily practice and top-of-mind activities for our Community, our members and our environment. As with all other tenets of scale, efficiency, growth and impact, we strongly believe our community will continue to contribute and adopt OCP solutions in a sustainable way.