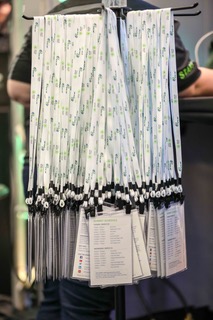 OCP Taiwan Day
May 30, 2019
Taipei International Convention Center (TICC)
Room 102
9:00 AM to 4:00 PM
This event is being held alongside Computex
Register here: https://bit.ly/2XuQB5V
SPACE IS LIMITED: Attendees are restricted to 5 individuals per company. OCP-T will revise the registration list as needed to make sure we can accommodate everyone.
OCP Technology India Day – Hosted by Flipkart
Saturday, June 15, 2019
Flipkart Internet Pvt Ltd
Alyssa, Begonia, Clover, Embassy Tech Village
Outer Ring Road, Devarabeesanahalli
Bengaluru 560103
India
9:30 AM to 5:00 PM
This one-day technology event will feature talks and presentations on Open Networking, Compute, Storage, Data Center Facilities and Telco as well as an overview of the OCP Projects and how to get involved. Please join us for what is sure to be an amazing day of sharing.
Click here to register.
OCP China Day - Hosted by Inspur
June 25, 2019
Beijing, China
9:00 AM to 5:00 PM
The OCP PRC Day, hosted by Platinum member, Inspur, will be a full day event filled with opportunities to meet the OCP staff, learn about OCP and the impact of OCP globally, the current projects, how to get involved, how to share your expertise and how to utilize the OCP channel for your needs. This is a great way to connect with your peers and collaborate for unique OCP Mainland China requirements.
Keynotes and case stories will be presented by Platinum members like Tencent, Microsoft, Baidu and other OCP members and partners. HW and SW solutions will be showcased in the exhibits.
Click here to register. You must enter code: OCPCN
OCP Japan Community Meet Up - Hosted by NTT
June 27, 2019
Tokyo Japan
More details to come!
Check the OCP Events page often for details, and more events coming!