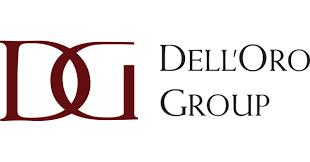 The OCP Global Summit was back to an exclusively in-person event in 2022, after being canceled in 2020 and taking place as a hybrid event in 2021. The community was as excited as ever to get together in person, with 3500+ people in attendance, on par with 2019 and potentially even exceeding it for an all-time record attendance. The expo hall was filled with booths from more than 64 vendors, with many others present. As a DCPI analyst, my biggest takeaways were sustainability taking center stage, the holistic data center industry embracing liquid cooling, and the impact of Open Rack version 3 (ORv3) moving towards mass production.
OCP Announced Sustainability as the 5th Tenet and 12th Top Level Project
The major announcement came within the first hour of the keynote, with sustainability added as the 5th OCP tenet and 12th top level project. While sustainability focused conversations were already happening in multiple OCP workstreams, this formalized a workstream to define and standardize sustainability metrics, promote circularity in design and publish sustainability resources for the OCP ecosystem. Possibly more important, sustainability was announced as the 5th OCP tenet. This means that starting in 2023, all OCP hardware and software contributions must include transparency on the sustainability impact of the contribution.
The OCP's emphasis and work on sustainability comes at a time when the data center industry is at a crossroads, with explosive growth leading to media and regulatory scrutiny over future energy use and sustainability concerns. The data center industry has responded by proactively setting long-term sustainability goals, from reducing water usage to becoming carbon neutral. However, the path to measure, make progress and achieve these goals in a standardized fashion has yet to be defined. The OCP community is an intriguing place for the industry to work on this as it brings together vendors, integrators, and end-users, who can collaboratively work together to develop a framework to optimize data center efficiency and tackle scope 3 GHG emissions (supply chain/manufacturing related), which are both requirements for the data center industry to grow sustainably. At Dell'Oro Group, we have outlined some of the challenges and opportunities for data center sustainability in a recently published a white paper, "Achieving Sustainable Data Center Growth." This paper provides our perspective on data center sustainability and an in-depth overview of today's best practices to support the responsible growth of the data center industry.
Liquid Cooling is Flowing Into the Data Center
Liquid cooling, in the form of DLC (direct liquid cooling), immersion, and even RDHx (rear door heat exchangers), was possibly the most discussed and displayed technology at the OCP Summit. Intel wasted no time, highlighting liquid cooling as a critical technology for the modern data center in the keynote. Rightfully so, as the benefits of liquid cooling are significant, supporting sustainability initiatives by reducing PUE and water usage, in addition to enabling high-grade heat reuse. But, in order to bring these technologies to the broad data center market, standardization of the liquids used in these systems is required. Thankfully, the OCP community has many stakeholders working on and nearing publication on some of these efforts.
The key takeaway for me here was not necessarily that so many people were talking about liquid cooling, but who was talking about liquid cooling – Silicon vendors, system integrators, and end-users. Liquid cooling vendors have long touted the benefits of their technologies, with expertise being limited beyond those vendors themselves, inhibiting development of off-the-shelf products and widespread adoption. The conversation has now shifted, with many others in the IT ecosystem buying in, working with liquid cooling and fluid vendors to develop components and products to be born – and warrantied – in liquids in the near future. End-users are planning and looking for liquid cooling-ready solutions, to help them achieve long-term sustainability goals and support accelerated computing applications such as AI (artificial intelligence) and ML (machine earning) that are significantly increasing rack power densities. While further work is still required, the stars are finally aligning for liquid cooling. The OCP Global Summit left me with strong conviction in my liquid cooling forecast, with the market segment forecast to grow from 5% of data center thermal management market revenues in 2021 to 19% of market revenues, or $1.1 billion, in 2026.
ORv3 Holds the Keys to Wider OCP Enterprise Adoption
Lastly for DCPI, the finalization of the ORv3 specification and transition to mass production was another event highlight. Historically, OCP racks have been primarily adopted by the top hyperscalers due to the DC (direct current) power architecture, exclusive use of the 21" servers, and scale of their operations. These factors inhibited adoption from enterprise customers who lacked the experience or need to work with OCP infrastructure at scale. Primarily, the lack of product and service support from OEMs has led many enterprises to stick with traditional enterprise-class data center infrastructure.
However, ORv3 has added significant flexibility in design choices. First, it accommodates both 21" servers and traditional 19" servers, even within the same rack. ORv3 designs primarily use DC busbar power distribution, power shelves, and backup battery units (BBUs), but DCPI vendors are also supporting the use of traditional AC (alternating current) rack power distribution and backup power (UPS) in ORv3 racks. Lastly, the supplier landscape of ORv3 is evolving. Notably, Eaton announced a commercial ORv3 offering. I expect this type of development, among others, to help enterprise end-users deploy ORv3 and other OCP infrastructure in the technology building blocks and at the scale that they are comfortable operating.
These takeaways left me with one final thought. DCPI has a significant role to play in the ongoing global expansion of data centers. I quantify this by forecasting DCPI market growth at an 8% compound annual growth rate (CAGR) from 2021 to 2026, to above $31 billion. But it's not just the physical infrastructure vendors embracing this, it's the entire IT ecosystem that is counting on physical infrastructure vendors to play their role in the evolution of the modern data center.
About the Author:
Lucas Beran
Principal Analyst
Lucas Beran joined Dell'Oro Group in 2021 and is responsible for coverage of Data Center Physical Infrastructure. Mr. Beran's research and analysis has been frequently quoted in leading trade and business publications including Bloomberg, CRN, Data Center Knowledge, Information Week, Mission Critical, SdxCentral, The NexPlatform and The Verge. Mr. Beran regularly speaks at industry conferences such as Data Center Dynamics and Data Center World, OCP (Open Compute Project) and also presents to senior executives at corporations. Mr. Beran graduated cum laude with a B.A. in Economics and Applied Mathematics minor from the Honors College of Boise State University.