The OCP Accelerator Mezzanine Module design specification, announced at the March 2019 Global OCP Summit, defines the form factor and common specifications for a compute accelerator module, a compliant base board design enabling interoperability across multiple ASIC or GPU based mezzanine modules, and a based board design plan. The mezzanine module form factor facilitates scalability across accelerators by simplifying the system solution when interconnecting communication links among modules in comparison with a PCIe Add-in card form factor.
The Universal Baseboard (UBB) team was then formed, led by Inspur, Hyve, ZT Systems, and Inventec, and completed the UBB specifications that allow protocol agnostic interconnects between accelerators to scale up. In response to the increasing demands from AI applications and the need for interoperability across multiple ASIC or GPU based modules, Inspur has developed the OCP Acceleration Module (OAM) Reference System and plans to deliver a sample system in the upcoming Regional OCP Summit in Amsterdam on September 26th. The Inspur OAM Reference System delivers a multi-OAM, Universal Baseboard (UBB) supporting various interconnect topologies simplifying the interconnection communication links among modules.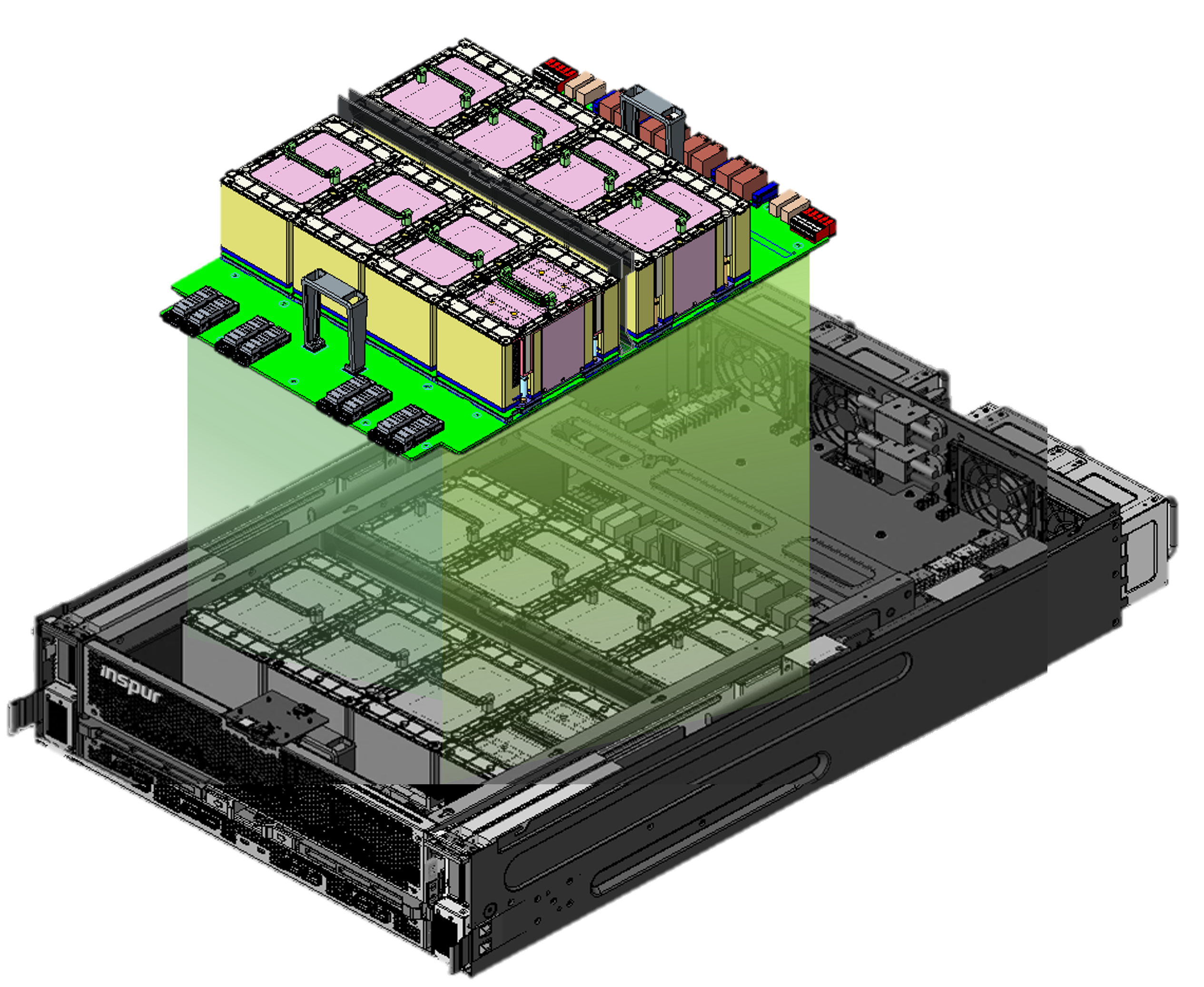 Inspur's OAM system is a 21-inch Open Rack V2 OAM OCP compliant solution providing Inter-module communication to scale up and input/output bandwidth to scale out to support disparate network architectures through OAM direct connect, delivering increased efficiency, flexibility and management.
Inspur OAM system delivers the capability to build 16, 32, 64, and 128 OAM clusters and has the flexible architecture to support multi-host infrastructures. Inspur can deliver 19-inch OAM systems upon customer demand.
As a longtime sponsor and advocate for OCP and standardized server systems, Inspur continues to take major next steps to broaden the global OCP ecosystem with this OAM solution.