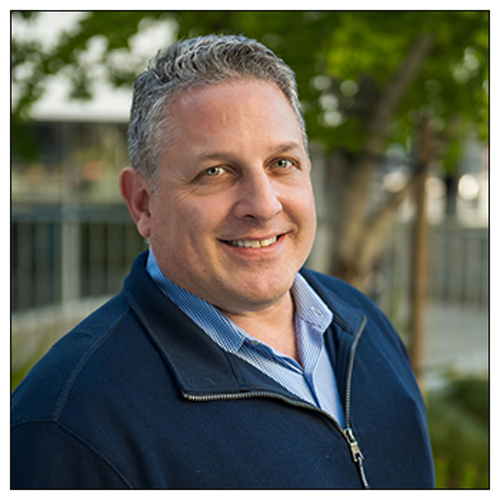 In the spirit of Empowering Open, this year the Open Compute Project (OCP) Foundation took big steps to evolve OCP regional summits. Our goals are to more effectively incorporate our new sustainability tenet across all of our projects, to deliver a world class conference experience in an environment where our community was facing economic headwinds, deliver amazing and unique engineering workshops with a focus not only on hyperscale innovations but deployment experiences, policy and innovation from our EMEA Community.
The OCP Community responded energetically with excellent innovation, data and experiences to share. For example, while travel budgets are tight this year across the Community, we still received >30% more presentation proposals than our last Regional Summit. Every minute of this year's Regional Summit will be packed with opportunities to get involved and/or learn about new technologies, developments and experiences in deployment.
Prague's keynote line up is going to be thought-provoking and full of surprises.
We have a timely discussion by Amanda Brock (OpenUK) on important policy matters with respect to the role open source plays, as well as a sustainability-related panel with key members such as RISE, Climate Accord and Climate Neutral Data Center (CNDCP), Kao Data, iMasons and Google, focusing on topics such as multi-organizational/OCP collaboration and alignment, actions towards scope 3 emissions and more.
Technology leaders Broadcom, Ampere, and hyperscalers Meta, Google and another (you will have to be present to find out) will share their journey with compelling progress in technology and sustainability and perhaps a few surprises, while invited Quantum experts Dr. Angie Qarry of QDeepTech and Dr. Alex Choi of Deutsche Telekom (DT) will share insights into the state-of-the-art progress and experiences in quantum computing and networking.
Colocated at the OCP Regional Summit is the Future Technologies Symposium (FTS) which features an exciting line-up of game-changing research, development and thought leadership. At the 2022 OCP Global Summit, I was impressed by the scope and quality of topics in the poster presentations that you can browse even before sitting in a session. This will occur immediately after the keynotes on Day 1. This year, topics are focused on out-of-the-box thinking and progress in Data Center Sustainability, Artificial Intelligence/Machine Learning (AI/ML) and High Performance Compute (HPC). Really amazing things happen here.
The volunteer leadership and OCP Foundation team worked together and crafted an amazing engineering workshop program for the 2023 OCP Regional Summit in Prague, in the following categories:
Sustainability, Cooling Environments, Heat Reuse, Circular Economy
IT Ecosystem: Server, Storage, Networking
Facilities
Chiplets
Security
Edge
HW Management
EMEA Deployment
Click here for the full schedule
In looking through the final agenda of sessions, here are my Top 15 concepts and sessions this year:
AI/ML
bringing hyperscale innovations to the enterprise
enhanced privacy, data, subsystem and system level security, including root of trust and other areas
designing new edge platforms for high performance, low latency at the far edge, Mobile Edge Computing (MEC) and 5G platforms
world-leading development in data center facilities
advanced cooling, including door heat exchange and submersion
heat reuse, including combined heat computing and circular economy
building composable architectures, including architectures such as CXL
a well-rounded networking track of products and new thinking
interconnection, including exciting progress in Co-Packaged Optics (CPO)
advances in modular platforms, such as Data Center Modular Hardware System (DC-MHS)
breakthroughs in chiplets
advances in game-changing open timing/synchronization projects
the latest updates in the progression towards decarbonization and sustainability the IT ecosystem,
hands-on EMEA deployment experiences
I could keep going, but you get the gist. With so much energy and innovation within the OCP Community, it's only a snapshot and, it turns out, very difficult to convey the scope of the work each workstream is advancing in an overview. Please look at the schedule (link above) and also take a look at the OCP website.
Click here for more project related information
There will be an Exhibit Hall, which presents even more opportunities to learn, and see the actual progress that open brings to the IT ecosystem. I learned quite a bit about the state-of-the-art innovations the Community brings at the 2022 OCP Global Summit in just a few minutes of walking around. For example, I just had a conversation on compute in memory architecture in the morning, then after lunch I came across a booth showing an available commercialization of compute in memory - this was unexpected.
There are also product and innovation reveals in the Executive Talks that happen on Day 1. This is a great opportunity to learn about real world applications of OCP technologies.
As a relative newcomer, OCP Summits are really a series of "can you believe this is actually possible?" revelations in technologies and product specifications.
Empowering Open is a great deal more than a slogan. It involves planning and executing on strategically important technologies and developments from a thriving open community that are timely and relevant. Empowering Open requires the removal of roadblocks and harnessing of the massive collective power of the community to build thought leadership, technologies, specifications and products. Open systems and standards are everywhere and in various forms, from OCP to IEEE, ETSI, 3GPP and many more, and are at the root of enabling open markets and ecosystems. The OCP Foundation is proud to be Empowering Open.
We look forward to seeing you at the 2023 OCP Regional Summit in Prague this April!