The openRACK architecture disaggregated the rackmount server by centralizing AC to DC power conversion. Rather than install 2 power supplies in each server to support resiliency, OpenRACK implemented a centralized power shelf that provided 12VDC power to all the IT equipment via bus bars in the rear of the rack. Resiliency was achieved with redundant supplies in the power shelf and phase balancing was gained. The common power shelf had less over-subscription and therefore higher utilization and achieved much better energy efficiency.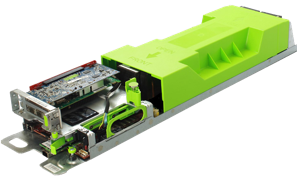 Deploying OpenRACK technology has gotten easier. The OCP Inspiredtm Enclosure Sub Assembly (ESA) allows the same high volume, scalable servers being deployed by hyperscale cloud providers to be deployed into a legacy EIA-310 Rack. The ESA Kit is comprised of two side panels, a bus bar assembly, and shelves that hold 2 OpenRACK server sleds (2OU height). Once the panels and bus bar are mounted into an EIA-310 rack and connected to the power shelf, up to four shelves (8 servers) can be installed. Both the shelf and the compute sled are front accessible and hot pluggable with no additional cabling in the rear. Two or more ESA Kits can be installed in the same rack and share power from the common power shelf.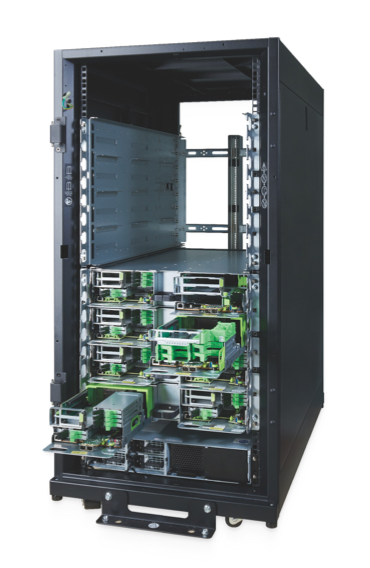 The Open Compute Project community offers a complete portfolio of products to meet the needs of every facility, workload, and business model including 19" rackmount equipment, 19" compatible Project Olympus solutions, and the 21" OpenRACK solutions.
Product offerings can be found on the OCP Marketplace: https://www.opencompute.org/products