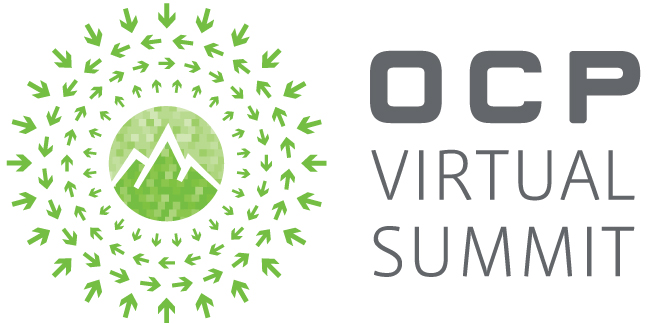 We just wrapped the OCP Virtual Summit, and while it was not the same experience as our traditional in-person Summits, the Community made the best of the current situation. Over 350 speakers migrated over 250 sessions into a virtual, online, on-demand experience, including an Expo Hall with over 60 booths, the OCP Experience Center and the OCP Future Technologies Symposium.
Here are some of the numbers:
10,855 registered attendees (and growing, since we will leave the entire event available and free for all to attend through to March 2021), 7,469 attended as of yesterday

69% attendee rate (industry average is 30 – 40% for a free virtual event, according to Intrado)

Attendees represented 2,429 organizations

56% of our attendance was from the US. All 50 states were represented!

CA had the highest representation of US attendees with 54%, Texas, Washington, Oregon and Minnesota were the other top states with the highest attendance

44% of attendees were International from 110 countries

Taiwan had the highest International country representation with 16% (of the international attendees

China, India, Japan and the UK were the other top countries with high attendance

309 members of the press and analysts

It was as engaged an audience as we have ever had!

110,592 hours spent in the event; 14.6 hours on average, 4.5 hours per login, with an average attendance of 7.7 sessions

There were over 17,000 visits to sponsor spaces, average of 6.4 sponsor spaces per attendee

29,750 hours spent in sponsor spaces by attendees, averaging 1.2 hours.

Over 24,000 document views, average 8.4 per attendee; and 1,628 downloads, an average of 6.5 per attende

The Future Technologies Symposium saw 620 attendees alone view the 19 paper presentations, including Virginia Tech, the winner, walking away with the $10,000 prize.
When the OCP Foundation and Board made the difficult decision to cancel the 2020 Global Summit, set to take place in March, we knew we had to pivot quickly. We had so much content that had been developed, and an eager Community ready to meet. Demand for converting meetings to virtual events was high, so we evaluated the potential providers, made a quick decision, and immediately went to work.
We anticipated things would be a little different. For example, we surmised that we would get a larger and more international audience, given the nature of a free, virtual event, which was a boon for our sponsors. And we knew there would be issues, based on connectivity capabilities as well as familiarity with a completely new tool – both for attendees and us as meeting managers. However, like they have done in the past, the OCP Community came through together stronger than ever.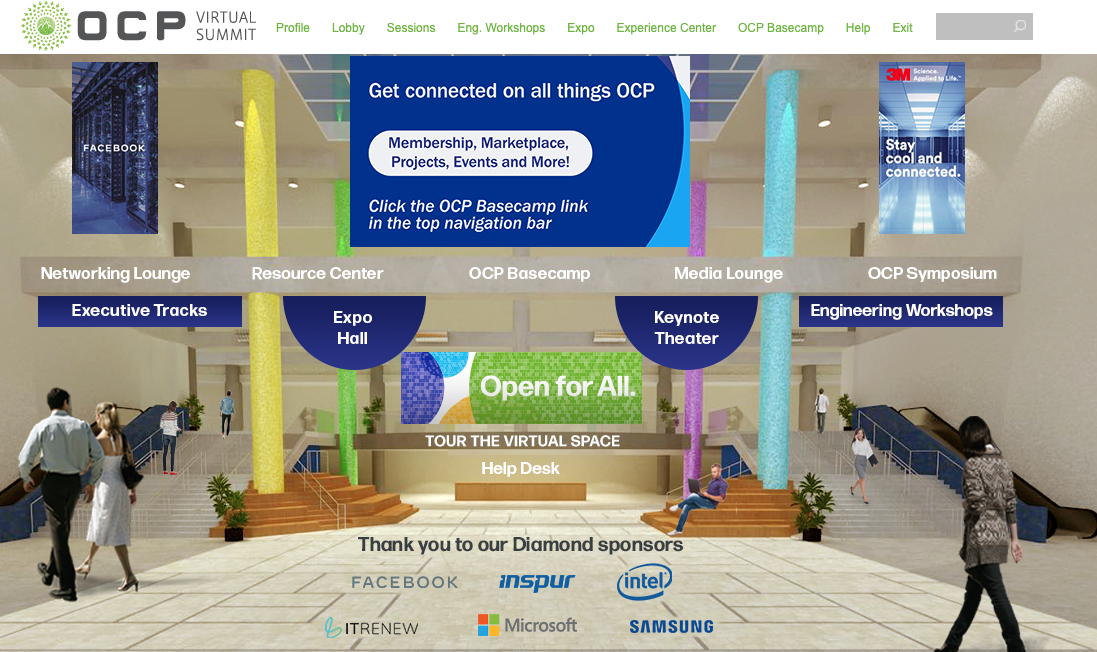 Thank you to everyone who contributed and participated to make this an amazing event. We look forward to seeing you at the 2021 OCP Global Summit in March 2021 in San Jose, CA.
If you attended the OCP Virtual Summit, you will be getting a request to take a survey – we would genuinely appreciate it if you could take 5 minutes and fill it out. Please let us know how we did, and how we can improve.
If you did not attend, you still can. All the content is now available on-demand, and you can visit all the sponsors in the Expo Hall, as well as connect with your peers in a variety of ways. Content from the exhibitors will be updated throughout the year. Simply register here.
If you have not had a chance to review the recent OCP adoption results from Omdia, you can read about it, and download the report here. Or you can view the presentation from Omdia here.