Nearly 200 sessions spread across 17 tracks means there is a lot to see this year!
We are just a few short weeks away from the OCP 2020 Global Summit. This year we have a rich technical schedule for Engineering Workshops. Due to high demand, some of these workshops will be hosting panels on March 4th and some will be holding parallel sessions on March 5th. We have hackathons, we have work sessions and we have workshops! Here is a snapshot of what you can expect in this exciting OCP's Global Summit in San Jose in March! It is Open for All! Create your personalized schedule on our mobile app SCHED and maximize your Summit experience. If you haven't registered yet, please do so today!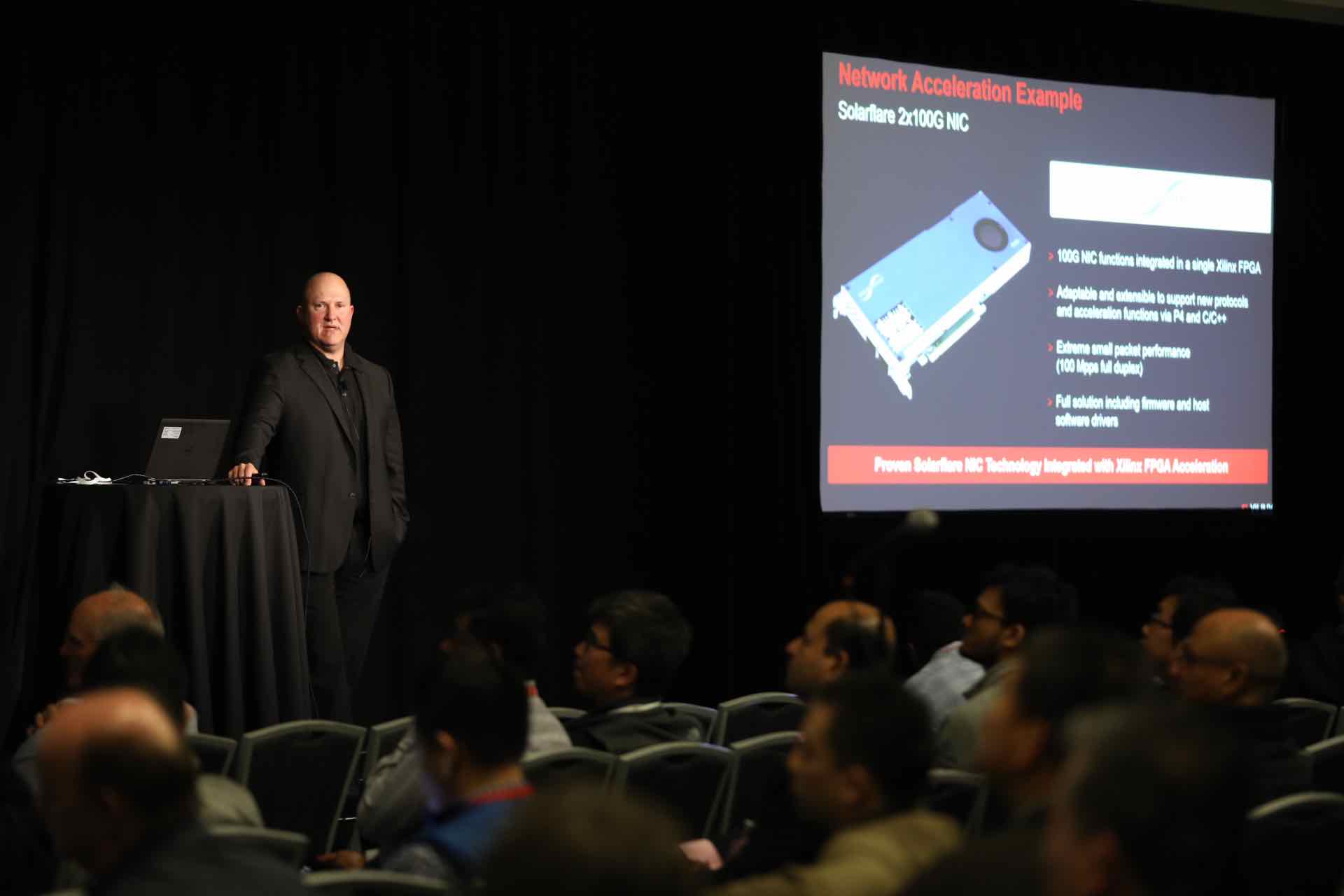 Data Center Facility/Modular Data Center Track:
The OCP Data Center Facility (DCF) and Modular Data Center (MDC) Projects are ever expanding as the requirements of the Data Center Design adapt to the needs and requirements of the end user. With data processing demands at an all-time high, more and more companies are scrambling for ways to solve the ultimate problem brought on by the critical influx of data: How can their operating systems be made more efficient to handle data storage, processing and computing? The solution is utilizing a modular approach to data centers. There are a wide range of topics that need to be discussed every day due to these changes. The DCF/MDC Track with include presentations of Development of System Specification for UPS, Data Center Electrical Specification for System Stability, Colo Facility Guidelines, 90kW MDC Design Package, Managing Barbeques in the Data Center, Islands or Integrated Facilities - Global Data Center Transformation, and TMDC/TBlock - Tencent Modular Data Center on the Road. We will also be having an open forum discussion on "What Defines the Modular Data Center".
System and Hardware Management Track:
As OCP platforms get widely deployed and adopted, standards based system and hardware management of these platforms is becoming vital. The Hardware Management Project at OCP provides a common foundation for manageability to a number of OCP Projects, including Servers, Storage, Data Center Facility, and Rack & Power. We invite you to participate in the System and Hardware Management Track and contribute your ideas in an open forum. This track will feature presentations from industry experts spanning many areas of system management including base manageability, rack management, BMC implementations, Redfish, and hardware fault management.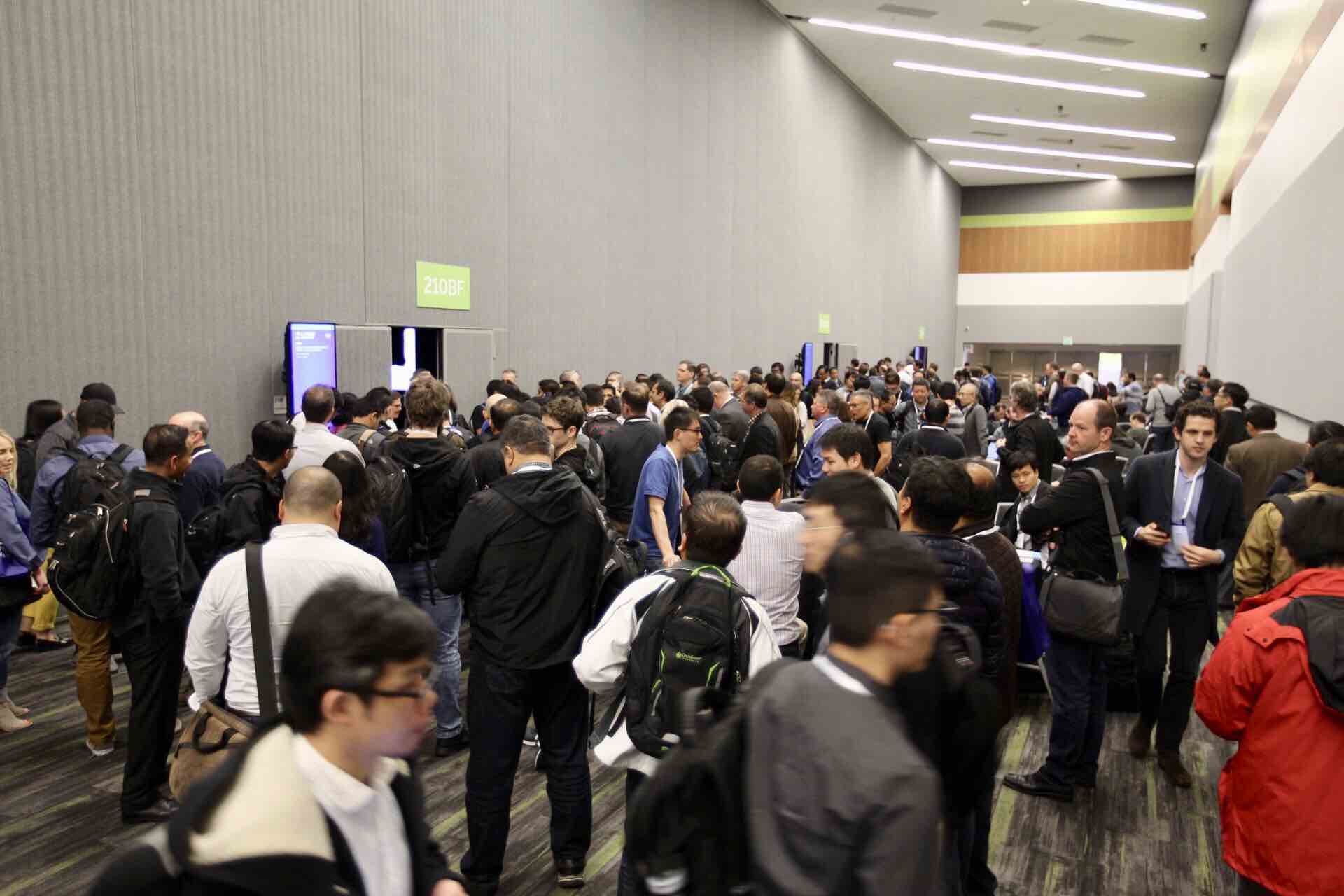 Networking Track 1 (Hardware & Systems) and Networking Track 2 (Software & SONiC):
The OCP Networking Community continues to expand dramatically based on the fundamental idea of disaggregation of network hardware and software. This year, we have two complete tracks: the first on Networking Hardware and Systems, and the second on Networking Software based on key OCP projects such as SONiC and SAI.
This year at our Summit, there are several sessions that are being held for our growing Network community:
March 2-3 is a Pre-Summit Workshop and Hackathon, hosted by LinkedIn at their campus. Register here:

https://www.eventbrite.com/e/ocp-sonicsai-pre-summit-workshop-hackathon-hosted-by-linkedin-tickets-90034737323

The team is hosting a SONiC Panel on March 4

There are 2 full tracks dedicated to all things Networking on March 5. We'll start the day with a joint session - Networking Hardware & Systems combined with Networking Software & SONIC. This joint session in the morning will provide an overview of all our existing OCP Networking projects and then will split into more specific talks and panels in the mid-morning and afternoon. These cover the entire stack of networking technologies, from low-level ASICs, and optics to high-level abstraction layers, telemetry, security, and orchestration. Speakers will also share hard-earned lessons during real-world deployments, user scenarios, and proposed standards for future developments.
Open System Firmware (OSF):
Get ready for March 2021! That's when OCP Server hardware has to support Open System Firmware (OSF) to get badging. If you'd like to hear more about this project, and OCP vendors currently planning to deliver compliant hardware, please come by and see us at the Open System Firmware Track at the OCP Global Summit this March. We will have talks from chipset vendors, ODMs, Google and Facebook on progress on meeting the deliverables; stories of ongoing deployments to data centers; and a panel where engineers will discuss their overall progress. If you'd like to get more of an idea of what OSF is all about, you can come to the Day 0 Tutorial, where we go over one form of OSF (LinuxBoot) and how it is installed in UEFI systems and is able to peaceably live in firmware next to proprietary software components. Click here to register: https://www.eventbrite.com/e/ocp-open-system-firmware-hack-event-build-it-burn-it-boot-it-tickets-86609600647
Rack and Power
The Rack & Power Project Group is the first group to focus on rack standards that are designed for data centers, integrating the rack into the data center infrastructure. The group has most recently been working on the next generation of both rack and power that will seamlessly integrate advanced cooling solutions. The project group is putting considerable effort to developing a common rack frame and power system platform to fit current and future applications/technologies in order to allow exchanging IT Grears among different companies.
ACS: Immersion
Immersion is one of the fastest growing markets in the industry and we are defining common standards, references, terminology and much more with the contributing companies. In addition, we are working actively towards harmonization of liquid cooling infrastructures to allow energy efficient infrastructures to be deployed everywhere. With new publications coming up around every Summit, it is an active community which is driving a fundamental change in the industry.
ACS: Cold Plate
Liquid cooling is an efficient cooling technology increasing in popularity. The ever-increasing demands for compute performance and power require enhanced cooling solutions. Liquid cooling with cold plate technology is one of those solutions. In the OCP cold plate community, we are working together to create common terminology, requirements and designs. We showcase liquid cooling solutions and installations as well as share our learning. The purpose is to create a common set of guidelines and designs to enable adoption of liquid cooling solutions. These topics will all be discussed during the ACS track. Please come, join us, and participate in the community.
ACS: Door Heat Exchanger
Continuing trends of increasing component power and density are putting a strain on air-cooled solutions at different levels within the facility. Addressing these concerns at the rack-level, with available facility coolant, is one such approach. The OCP ACS Door Heat Exchanger community has been working towards creating a standard specification for the traditional use of a Door HX with Open Rack architectures. Definitions in the specification can be applied to both the traditional case as well as hybrid/closed-loop solutions as benefit of liquid cooling in an air-cooled facility. The latter will be discussed during the ACS track at the summit. Please come, join us, and participate in the community.
Server:
This year the OCP Server Project has expanded into four separate Engineering Workshop tracks. This is the main track that focuses on core computation challenges and progresses in new platforms and standards. It also serves as a catch-all for topics beyond the sub-tracks: Please see the OCP NIC 3.0 & HPC, OAI/Open Accelerator Infrastructure and ODSA/Open Domain Specific Architecture tracks for details on those topics.
The Server track includes several groups of talks, including:
Server management challenges and how DC-SCM (Data Center- Secure Control Module) concepts are helping modularize future platforms

Several new servers and platforms focused on CPU compute, and hardware accelerator compute for inferencing, training, video transcoding and storage use cases

Overall view of upcoming PCIE Gen5 and CXL specifications and their implications
NIC/HPC:
The velocity of PCI standard evolution has captured the industry from the hyperscalers to HPC. While this velocity is straining the industry's adoption, the OCP PCI/HPC Community has proven to be a dynamic place full of lead adopters. The OCP Global Summit offers a great view on how those changes will materialize. Our Track submissions come from a diverse set of thought leaders advancing the next generation of NIC designs, management and security architectures.
OAI -
Open Accelerator Infrastructure (OAI) is a new sub-project within the OCP Server Project formed in March, 2019. OAI focuses on defining an open, modular, hierarchical infrastructure for interoperable accelerators, to intercept rapid innovation in artificial intelligence. We contributed OCP Accelerator Module(OAM) design specification during the 2019 Global Summit. It has been widely accepted and adopted by industry. Within a year, we've announced 6 different OAM compliant accelerator modules from Intel/Habana, Nvidia, AMD, Xilinx and Enflame. The OAI group has 34+ companies covering end users like hyperscalers, AI chip/module suppliers, OEM/ODMs, as well as vendors which provide connectors, cables, liquid cool solution providers etc. The group has been working on not only physical hardware design specification such as UBB, HIB, SCM, Tray, Chassis etc. but also software tooling such as OAMTool to standardize the monitoring/management/validation utility for OAM. This group will also host an afternoon panel on March 4th OAM Solutions so you can hear first-hand how these experts are building solutions and solving challenges of emerging accelerators of HPC and AI.
ODSA
The Open Domain-Specific Architecture (ODSA) is a new sub-project
that aims to develop open physical and logical interfaces for chiplets. This will allow
product developers to mix-and-match best-in-class chiplets from multiple vendors.
In one year, the ODSA has grown to include active contributors from over 25 companies, in 8 workstreams ,has held four workshops and is on track to publish three impactful open specifications. Hear experts on chiplets, accelerators, interfaces, packaging, use cases from Alibaba, ASE, Broadcom, Cadence Intel, Lattice, Marvell, NXP, Samsung, Synopsys, Xilinx and others discuss how the ODSA can build on the progress made in the first year. ODSA will also be hosting a wonderful panel on March 4 on Open Die to Die(D2D) PHY technologies and their attributes and potential overlap as they go to market.
Telco/Edge:
The Telco and Edge OCP community has made great advancements in platforms that are targeted for wide range of use cases in the core Telco Network and Edge for 5G. Join us for an interactive session with panels and Lightning talks to get a flavor of all the exciting use cases and opportunity in the area of AI, Intelligent Edge, security, edge cloud tooling, Open Edge ecosystem and more.
Security
The Security Project creates designs and specifications to enable software security for all IT gear through collaboration with the wider OCP Community. The Security track will discuss the challenges facing device and platform security, advancements of specifications to standardize platform security, and feature discussions ranging from the modern system threat model, platform root of trust, secure device provisioning, secure boot and boot integrity, system and component level attestation and recovery. The CSIS team (Cloud Security Industry Summit) will be hosting a panel of experts of Cloud Service Providers on March 4 in the early afternoon, with a mission to align on a vision and approach to developing best-of-breed security solutions. Join us for these interactive discussions.
Storage
The Storage working group continues to drive initiatives providing guidance to both device manufacturers and system developers to enable HDDs and SSD to provide effective performance with common form factors, interfaces, queuing algorithms and thermal guidance. The Storage track will feature discussions on SSD form factors and thermal modeling guideline to support the growing high performance storage market and provide insights for future interfaces, advanced queuing algorithms to optimize performance and cooling strategies to enable higher capacities for HDDs.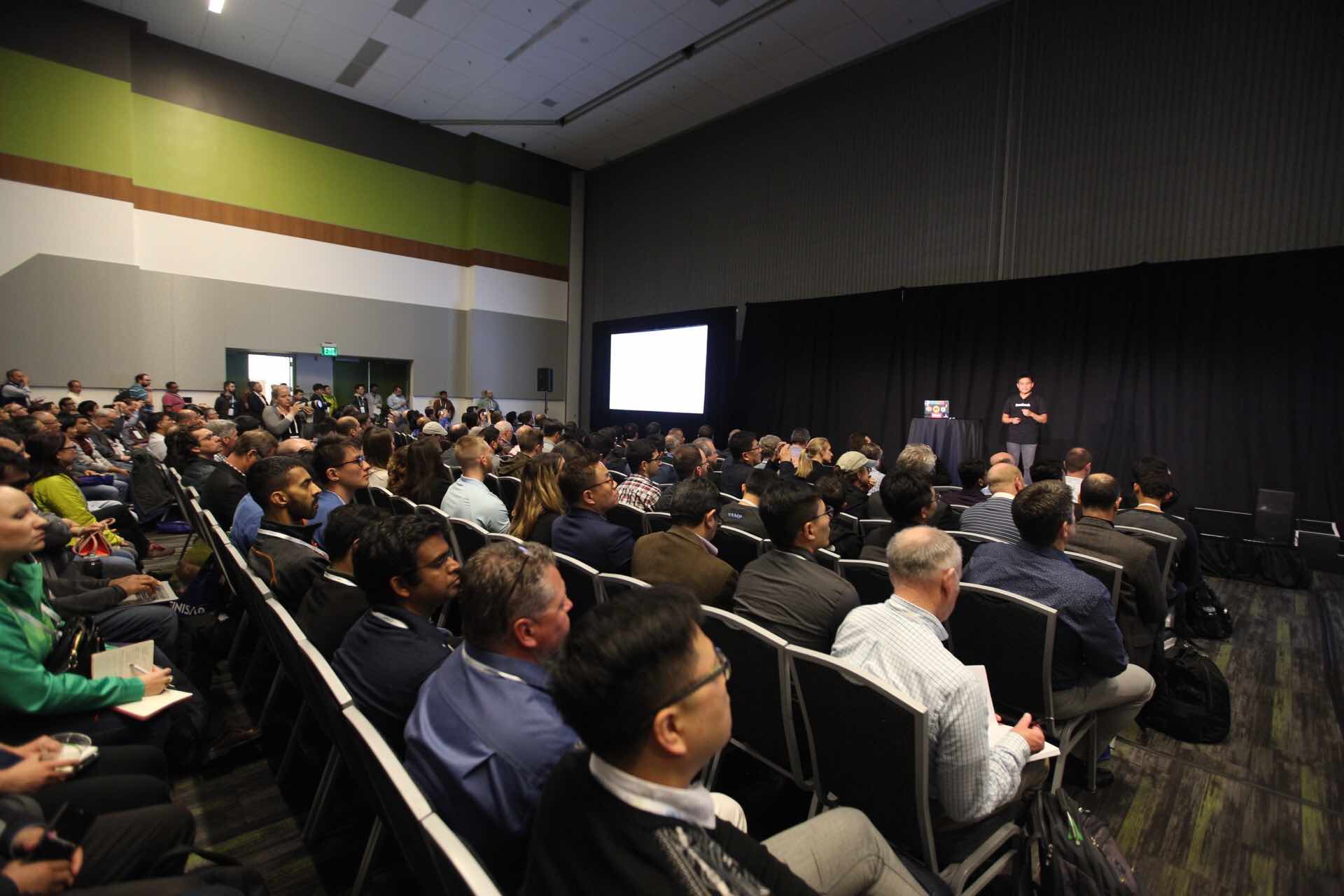 All sessions will be recorded and available on the OCP Past Events page of the website, here: https://www.opencompute.org/events/past-summits
See the full schedule here: https://www.opencompute.org/summit/global-summit/schedule
If you have not registered for the OCP Global Summit, you may do so here: https://www.opencompute.org/summit/global-summit/registration