The modernization of software defined infrastructure, once thought to be only for large hyperscalers, is now moving to the enterprise at a rapid pace. Software defined storage solutions (SDS) epitomize this movement. As data storage needs grow, the need for scalable storage architecture that is reliable and secure grows also. SDS solutions seek to address this challenge by disaggregating the hardware from the software, thereby increasing flexibility and enabling economies of scale.
To help address this requirement in the enterprise, OCP is excited to announce that LINSTOR® SDS solution is now certified on Wiwynn's Bryce Canyon storage server. It is specifically designed for Kubernetes, Docker, OpenStack, OpenNebula, and OpenShift deployments. It is an open-source storage software designed to manage devices using block storage for large Enterprise Linux server clusters.
Wiwynn's Bryce Canyon is a scalable integrated storage appliance that provides powerful storage capability. The leading SAS12G storage appliance in the industry, featuring up to 72 hot-pluggable HDD with redundant data.
Enterprises can benefit from using OCP Accepted™ hardware like Wiwynn's Bryce Canyon integrated with LINSTOR for their SDS infrastructure to reduce the need for manual configuration, allow a user to scale-up and scale-out and take advantage of community based engineering through open source designs.
"We are continually looking for key enterprise software solutions that are a good fit for OCP. Wiwynn's Bryce Canyon together with LINSTOR provides our OCP Solution Providers with a proven SDS solution for the enterprise market. We look forward to more collaboration with the team at LINBIT." said Steve Helvie, VP of Channel Development for OCP.
"LINSTOR provides the best performance / resource-consumption ratio in the industry for block-io based persistent volumes. This makes it perfectly suitable for OLTP, database, and AI workloads on NVMe storage devices. On top of it, it is Open Source with enterprise-grade support from LINBIT." said Philipp Reisner, CEO of LINBIT.
You can find out more about Wiwynn's Bryce Canyon and LINSTOR© on OCP Marketplace.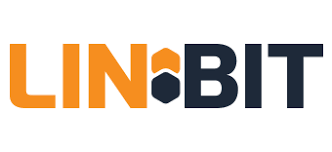 ABOUT LINBIT™
LINSTOR is one of the solutions from LINBIT™ a leader in SDS solutions. LINBIT builds upon 20 years of experience developing and supporting production storage and high availability workloads, combined with modern best practices from the community.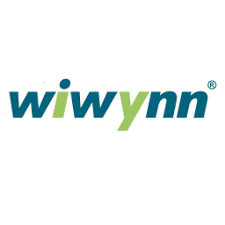 ABOUT WIWYNN
Wiwynn is an OCP Platinum member and OCP Solution Provider. Wiwynn is an innovative cloud IT infrastructure provider of high quality computing and storage products, plus rack solutions for leading data centers.