Sponsorship
Amsterdam, Netherlands
Get Involved
Sponsorship Options
Sponsorship sales are now open, so make sure you incorporate this amazing event in your 2019 budget. And reserve your spot now as spaces is limited and only awarded on a first come, first served basis!
Click here to view the sponsor contract.
*All options are exclusive of 21% VAT.
Exhibit + Speaking Opportunity
Platinum: $100,000 USD (6mx5m turnkey booth)
Gold: $75,000 USD (6mx3m turnkey booth)
Silver: $40,000 USD (4.5mx3m turnkey booth)
Exhibit-Only
Bronze: $25,000 USD (3mx3m turnkey booth)
Copper: $12,500 USD (2m table)
Start-Up Company: $7,500 USD (2m table) *Based on OCP approval
Event Sponsorships (discounts do not apply)
Lanyards: $10,000 USD
Tote Bag: $7,500 USD
Power-Up Station: $10,000 USD
Hydration Stations: $7,500 USD
Coffee Station: $7,500 USD
Networking Happy Hour: $15,000 USD
Lunch: $7,500 for Day 1 USD
Lunch: $7,500 for Day 2 USD
Lunch Both Days: $10,000 USD
Day 1 Afternoon Snack: $7,500 USD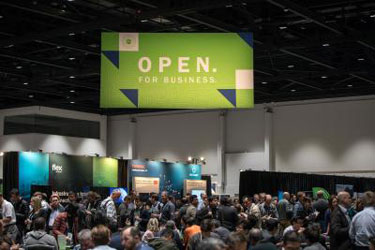 Tiered members will receive a discount:
Platinum Tiered Member 20%
Gold Tiered Member 15%
Silver Tiered Member 10%
Membership discounts apply to exhibition opportunities only. Event sponsorships are not eligible for discounts.
Sponsorship deadline is Friday, August 16, 2019.
Sponsorships and booth selection are awarded in the order that they are received.
Questions about sponsorships?
Email sponsor@opencompute.org