Event: OFC Conference 2023, March 7, 2023, (program link)
Panel Description: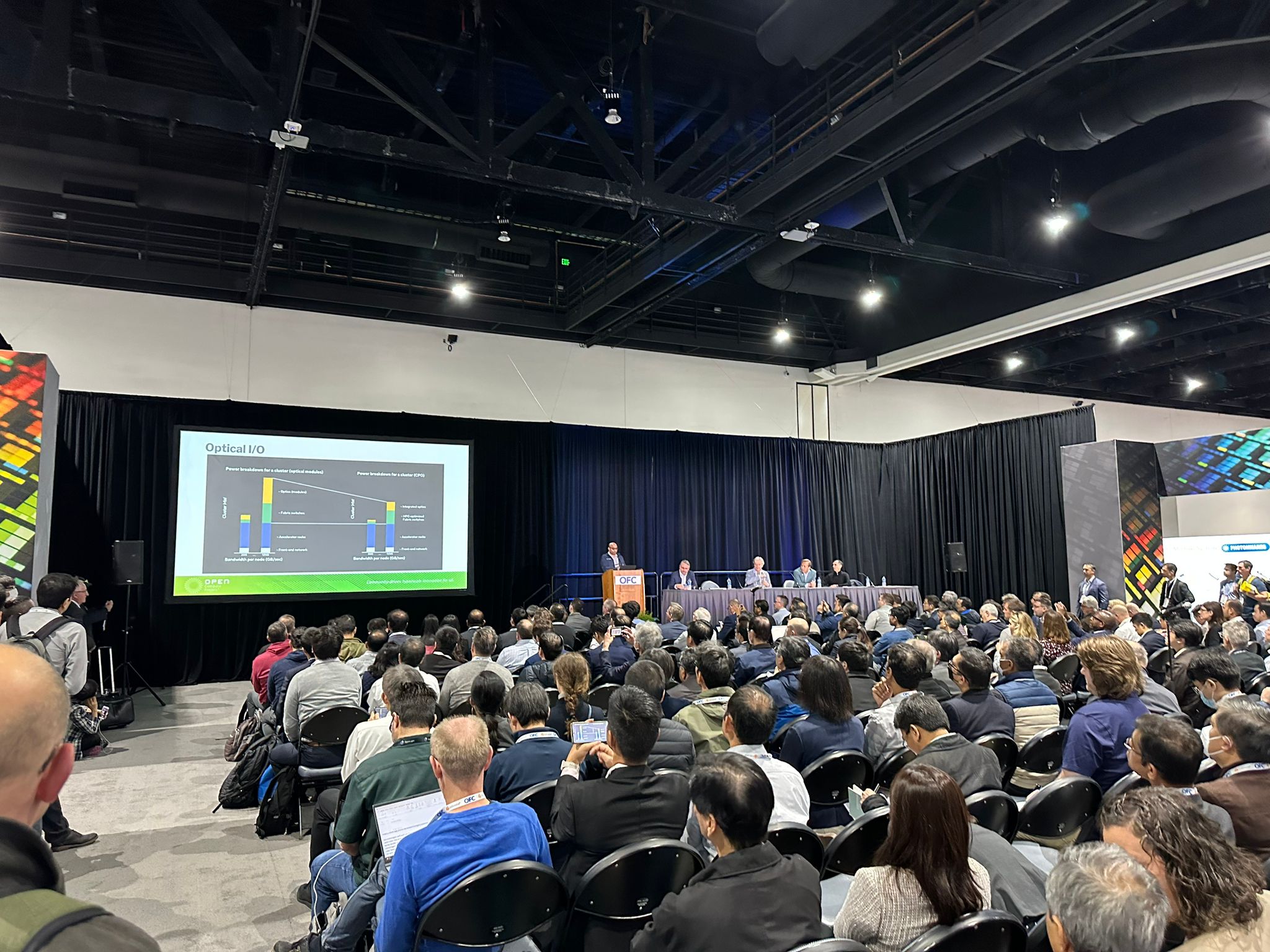 The demand on computational infrastructure to process larger date sets is increasing at a very rapid pace due to the adoption of AI and ML techniques in many applications from the cloud to edge computing locations. Designs of current AI systems are limited by increasing power consumption of processors, switches and interconnects. Interconnect and switching architectures will need to evolve to keep pace with the advances in hardware for AI processing, and what role optics will play in this future world is still an open question. The panel will address the latest developments in AI processing hardware and high-speed connectivity needed to support it. The discussion will include the following topics:
Where, when and how will the optical technologies be used in AI hardware?
What limits adoption of new optical technologies and how these barriers can be overcome?
Can suppliers of optics develop new solutions for AI hardware or should system vendors and end users take a lead?
Moderator
Vladimir Kozlov, Founder and CEO, Light Counting, USA
Panelists
Hamid Arabzadeh, Chairman and CEO, Ranovus Inc., Canada
Andreas Bechtolsheim, Board Member, OCP, USA
Loi Nguyen, Executive Vice President, Optical & Copper Connectivity, Marvell, USA
Uday Poosarla, Optical Interconnects for AI/ML HW, Meta, USA
The session was well attended and we look forward to seeing the next steps in the development of an open optical future. Special thanks to all of our panelists and moderator for their work!
Want to get involved? Check out these relevant workstreams within the OCP community: