First step to the EDGE
With the evolution of real-time, AI applications, and increasing IoT devices, edge computing provides a first-mover advantage for service providers in grabbing new growth and business opportunities. Edge computing can be deployed in the tight space near cell towers. Edge computing can also be placed at enterprise premises, for example, near production lines in factories. The edge solutions need to be compact designs, yet modularized and expandable to balance workload, latency and environmental limitations.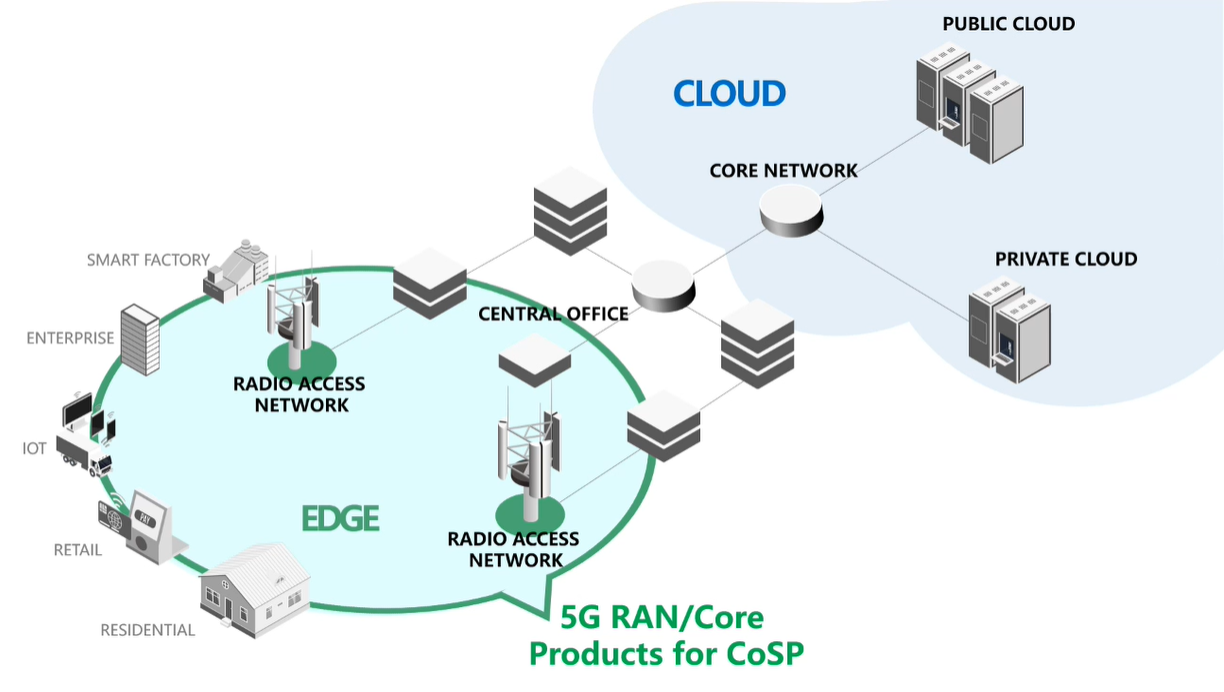 https://wiwynn.azureedge.net/wp-content/uploads/2020/05/SolutionPage-animation.mp4
Details of the OCP InspiredTM Wiwynn EP100
The Wiwynn EP100, OCP Inspired OpenEDGE platform, is a 3U short-depth edge system. It is configured with five 1U half-width single-socket server sleds. Each sled supports one PCIe Gen3 x16 FHHL for GPU, FPGA or ASIC accelerator. It has one OCP NIC 3.0 slot.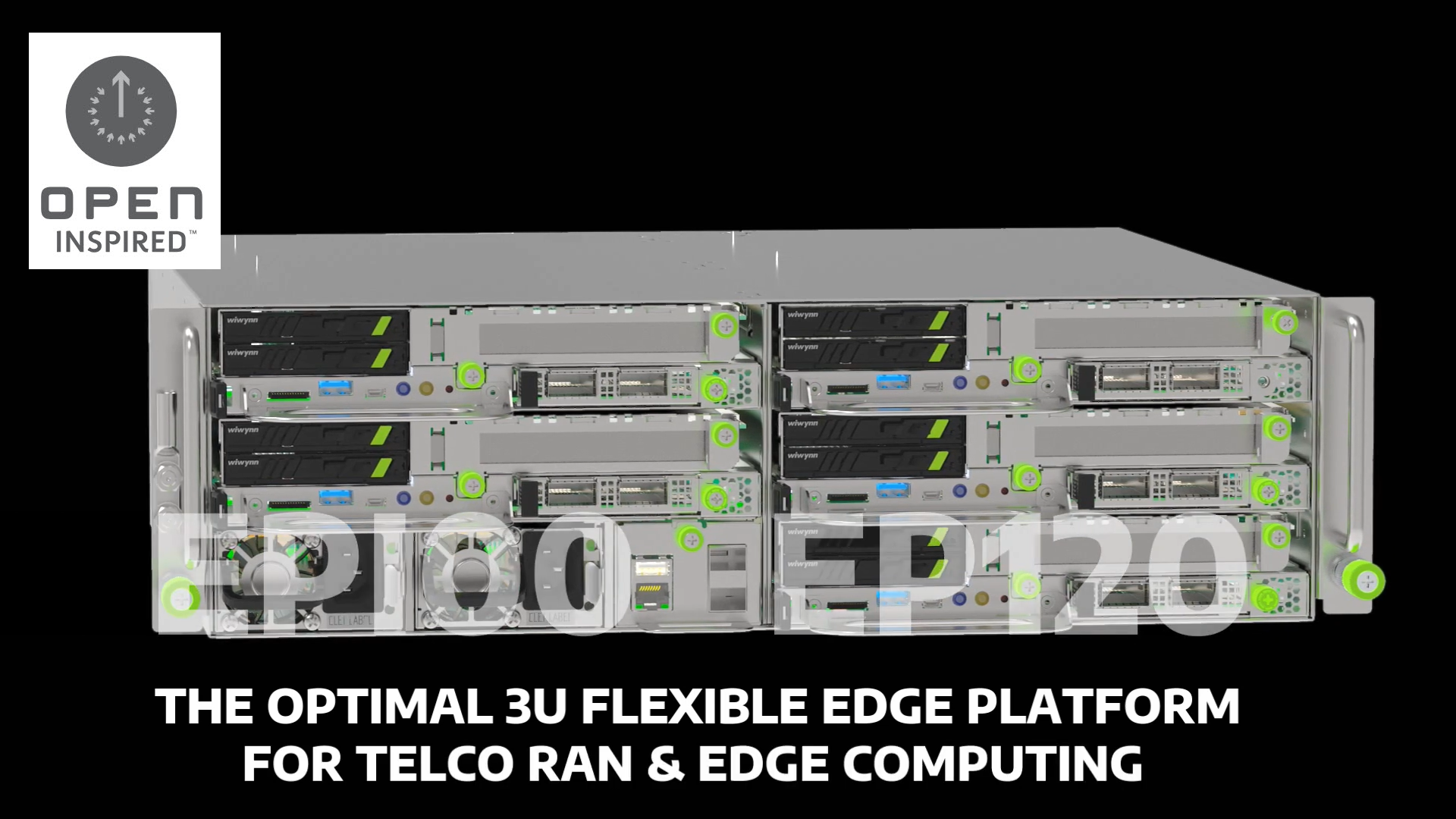 https://www.youtube.com/watch?v=T yXhKZFnZ18&t=2s&autoplay=1
The EP100 system comes with chassis-based power supplies and OpenRMC for integrated system management which enables the EP100 with high power efficiency and easy remote management. Overall, the Wiwynn EP100 satisfies diverse demands of low latency, real-time data processing, high power efficiencies, and simplified, secure networking for edge computing. The Wiwynn EP100 is ideal for carriers' network function virtualization (NFV) revolutions.
Very first live demo with NVFI performance
In the OCP Virtual Summit 2020, Wiwynn has implemented the 5G virtualized radio access network (vRAN) and multi-access edge computing (MEC) in our EP100 system and Wiwynn was presenting the EP100 system with 4K video streaming through 5G NSA mode.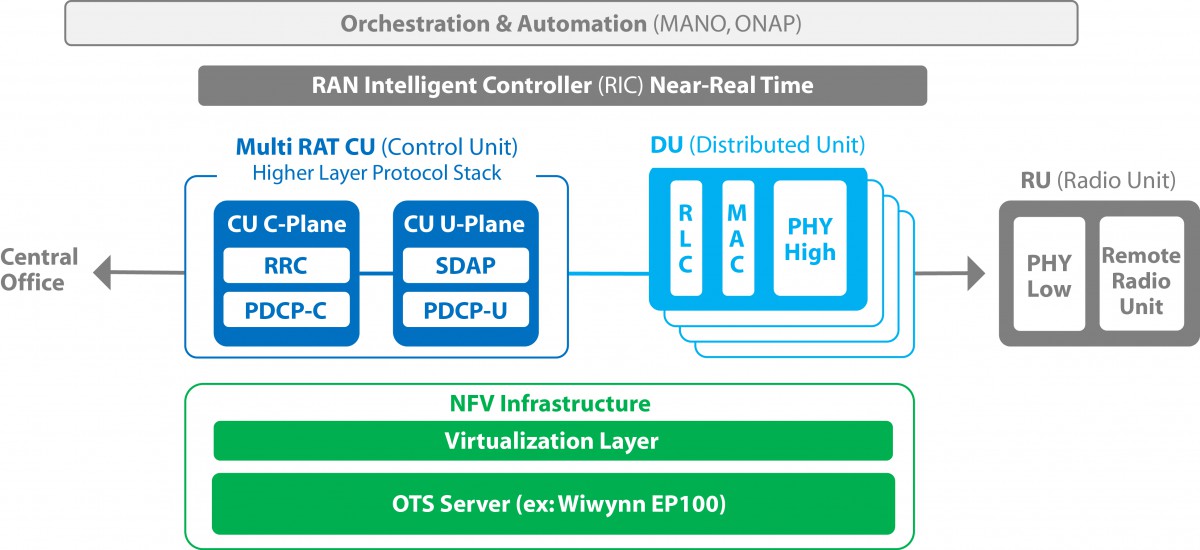 https://www.wiwynn.com/vran#reference
"This is a very exciting new addition from Wiwynn to the OCP Marketplace. We continue to see momentum and interest growing for openEdge offerings and the EP100 allows for enterprises in all industries to rapidly expand their open infrastructure for edge deployments. The team at Wiwynn continues to be a strong OCP Solution Provider by expanding their portfolio to meet the needs of the Community" stated Steve Helvie, VP of Channel Development for the Open Compute Project Foundation.
Reach out to Wiwynn for a demonstration and discussion about your edge projects.