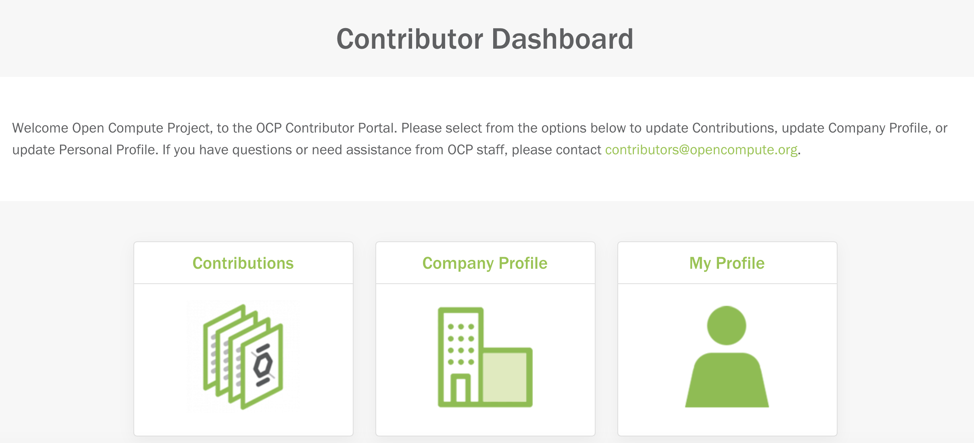 The Open Compute Project Foundation (OCP) today announces a new tool designed to streamline the contribution process for its valued members. Contributing members can create an account, where they can login to view their past contributions, upload files and agreements for new contributions and check the status of their submitted contributions. Using the comment feature, these contributors can receive feedback directly from Project Leads, OCP staff and Incubation Committee Representatives.
To get started, please reach out to one of the OCP Project Leads or Michael Schill (michael@opencompute.org) to receive your login credentials. To be eligible for a login to the Contributor Portal, you must belong to an OCP member company and have the authority to act on the company's behalf.
If you have any questions about how to make a contribution to the OCP community, please reach out to OCP staff.