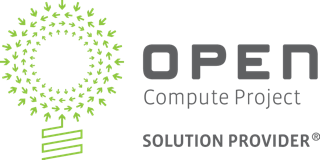 The OCP Solution Provider (SP) program has grown and matured a great deal over the last several years. As with any channel and reseller program it's important to be flexible and continually look for ways to add value to the program. As a result of listening to our members we've been able to evolve the SP program to address the OCP market opportunity.
The OCP market is forecasted to grow 36% CAGR over the next few years, being driven by disaggregation of networks across telcos, expanding infrastructures for CSP's and the need for edge solutions in all verticals, such as retail and gaming.
As Enterprises look to adopt OCP, most will need a skilled partner to assist in their "open journey". OCP Solution Providers consist of component manufacturers, systems integrators, software companies and data center operators. OCP currently has 25 SP's from all over the world, including new SP's from Poland, Ireland, Africa, UK, Canada and France.
These partners are delivering integrated solutions, which include validated enterprise software such as Red Hat, Kubernetes, SAP, VMWare and more. Our SP's continue to enhance our OCP Marketplace offerings, now totaling more than 150 products, solutions and data centers.
During OCP Tech Week, I'll be sharing more details on how we've evolved the SP program, key initiatives for the upcoming year and the significant channel opportunity that OCP represents to resellers from all areas of IT infrastructure.
Please register for OCP Tech Week and attend the session "Scaling the OCP Solution Provider (SP) for the Enterprise" scheduled on November 9th, 2020 at 10:50am (PST).
Register today for OCP TECH WEEK – November Nov 9-10 & 12-13 – featuring OCP Foundation updates and technical deep dives into the OCP Project Groups! #OCPTechWeek