World's largest business networking company supports open standards.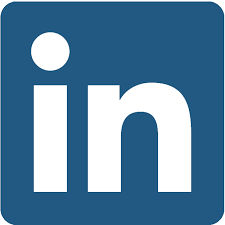 The Open Compute Project Foundation (OCP) announced today that LinkedIn, the world's largest professional network, joined as a Platinum member on May 31, 2018. OCP was initiated by Facebook in 2011 with a mission to apply the benefits of open source to hardware and rapidly increase the pace of innovation in, near and around the data center and beyond. Since then, OCP has been consistently innovating around open source contributions for networking, servers, storage and Open Rack.
Founded in 2002 and acquired by Microsoft in 2016, LinkedIn has more than 560 million users in more than 200 countries and territories worldwide. Its mission is to connect the world's professionals to make them more productive and successful, and ultimately help create economic opportunity for every member of the global workforce
"We welcome LinkedIn and are pleased to bring another major technology adopter to our Community. We also look forward to making available to our Community some of their technology solutions that expand the scope of our data center and edge computing offerings" stated Rocky Bullock, Open Compute Project CEO.
"If every data center in the world were exactly the same, one solution would be fine, but this simply isn't the case. Data center operators need options for both less-than-full-rack and rack-level deployment, while still delivering OpEx and CapEx savings. The technology and products that LinkedIn will be contributing to OCP deliver on this value proposition. We can expect to hear more announcements and details at the OCP Regional Summit in Amsterdam in October. The OCP Foundation strives to create an inclusive environment for open source hardware and embedded software collaboration. The LinkedIn Platinum membership is a testament to the impact that we are having around the globe and their desire to be a part of this journey. Along with their continued involvement in the SONiC project, I am excited to be working with the LinkedIn engineering team on edge and data center technologies" stated Bill Carter, Chief Technology Officer for the Open Compute Project Foundation.
"Over the past ten years at LinkedIn, our steep growth in members, sessions, and engagement has generated an exponential need for data storage, compute and network infrastructure performance, and data management at a scale. That growth has presented a number of challenges, but has also led us to develop some incredible projects including Project Altair, SONiC and Open19. In keeping with our long-term commitment to the open source community, we are thrilled to join the OCP community, and look forward to begin contributing rack and server technology to this organization" said Zaid Ali Kahn, Senior Director, Infrastructure Engineering at LinkedIn.
OCP will be hosting its first Regional Summit in Amsterdam, Netherlands 1 – 2 October, 2018. The annual OCP US Summit will be held 14 – 15 March, 2019 in San Jose, CA, and draws 3,500 technology leaders and innovators from across the globe.