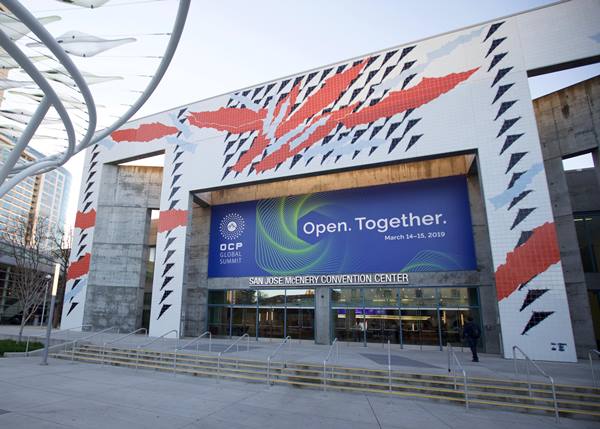 The 2019 OCP Global Summit was a huge success! Thank you to our amazing team, Members, Sponsors, Partners and Community!
Here are some of the numbers:
We had 3,601 attendees this year, a 5% increase over last year.

The attendee breakdown by organizational role was as follows:

30% Engineers

19% Senior Executives

17% Business Development Managers

13% Product Managers

11% Technology Architects

7% Marketers

3% Media and Analysts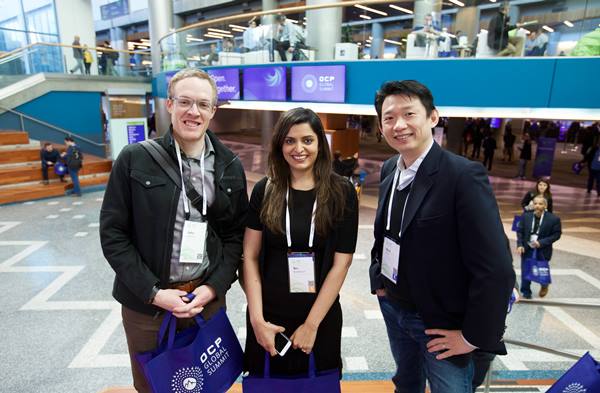 There were team members from 727 organizations, from 42 countries around the world.

84% of attendees were from the US, from 39 states, the most coming from California (72%), Washington (6%), Texas (4%) Oregon (3%) and Illinois (2%).

16% of attendees were international representatives, including the following countries who had the largest representation:

Taiwan

China

Japan

France

Israel

South Korea

Canada

Germany

United Kingdom

Netherlands

Belgium

India

Spain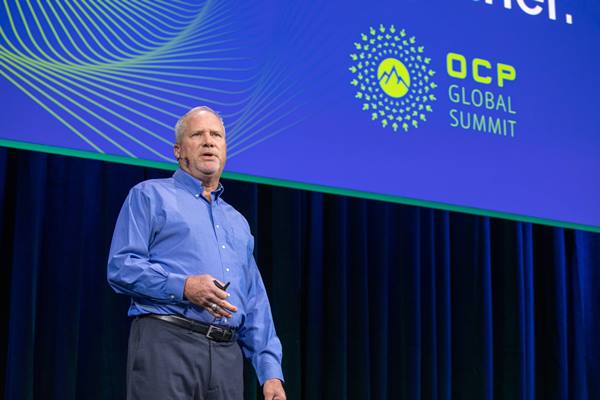 Our two-day event was packed full with exclusive content, including two mornings of high-level keynote presentations from industry titans. You can view these sessions

here

.

There were 13 Engineering Workshop tracks, comprised of 135 sessions – our most ever.

Topics included: Advanced Cooling, Data Center Facility, HPC & GPU/FPGA Technology, Hardware Management, Networking – Hardware & Software, NIC 3.0 Development, OSF/Security, Rack & Power, Server, Storage, SONiC, Telco & openEDge.

To view the ongoing work all of these groups are doing, check out the OCP Projects

here

.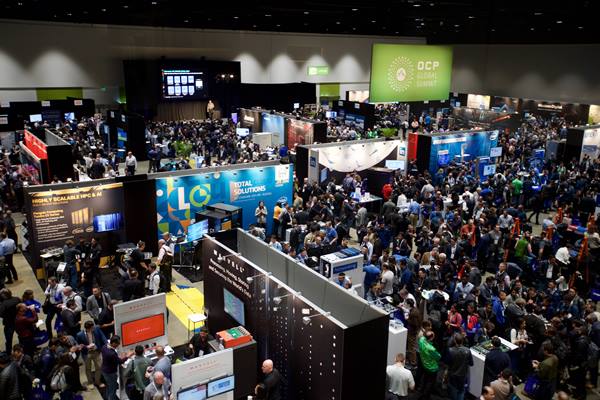 THANK YOU to the 77 companies participating as

sponsors

and/or

exhibitors

. These organizations hosted 23 Executive Tracks and 25 expo hall talks.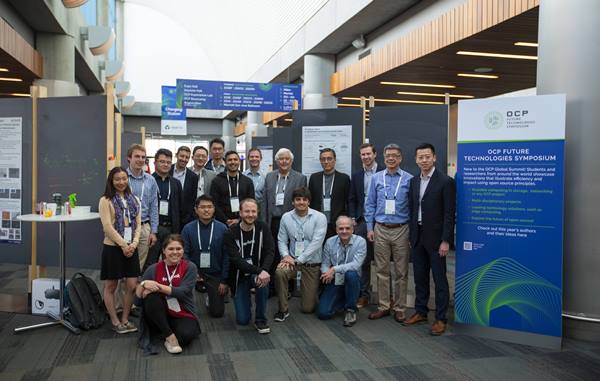 OCP Future Technologies Symposium

- This event invited students and researchers from around the world to submit posters as a new addition to OCP Global Summit. The inaugural Symposium was a great launch to this new pathway into long-term academia and innovation-focused industry ideas. We are so proud of the diversity and global reach of this Summit's submissions including authors from:
MIT

UC Berkeley

Princeton Northwestern

Smith College

UC Santa Cruz

UC San Diego

UC Santa Barbara

University of New Hampshire

Vienna University of Technology

Qazvin IA University

University of Manitoba

Osaka University
Winning Poster: Congratulations to Tian Gu from MIT on his innovative concept of High-performance Polymer Optic and Photonic Devices for Chip-scale Optical Interconnects. For winning, he received an Oculus Rift.
All papers will be posted on the OCP website shortly.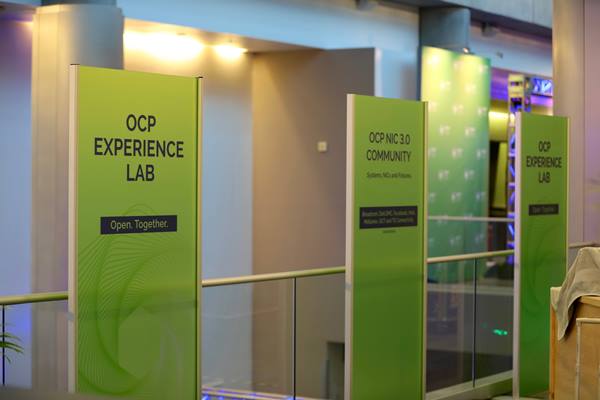 OCP Experience Lab

- As a new addition to the Summit, OCP had a dedicated space where Members, Solution Providers and Partners showcased a variety of solutions built on OCP hardware. These solutions included both static and live demonstrations. The solutions showcased included: OSF, NVMe Value Prop, NIC 3.0, Edge cloud capability, and ESA Chassis with participants from: Facebook, Intel, Google, Mellanox, QCT, Broadcom, TE Connectivity, Nokia, OpenStack, and MiTAC. For more information about the Experience Lab, contact

rajeev@opencompute.org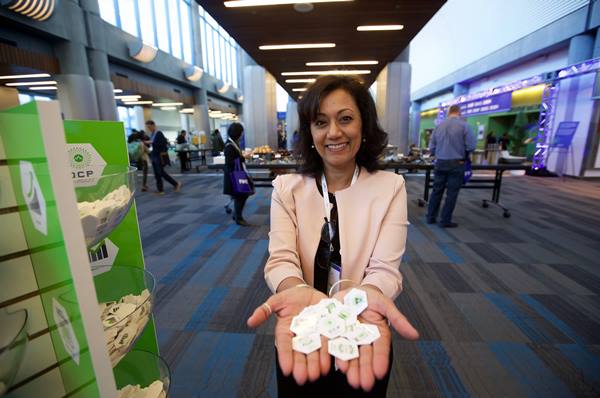 Did you get your OCP stickers? Share your photos with us using #OCPStickers

There were nearly 100 media and analysts onsite at the event, including staff from some of the world's leading news and analyst organizations including:

451 Research

650 Group

AO Asset Management

AWH Capital

Beijing E7Academy Co.

Bloomberg Intelligence

China Fiber Optics Online

Citigroup

Cleveland Research

Coughlin Associates, Inc.

CRAIG-HALLUM CAPITAL GROUP

Data Center Knowledge

Dell'Oro Group Inc

Design Exquisite/ NASA

East Peak Media

EE Times

Events for Gamers

Extension Media/Chip Design Magazine

Forward Insights

G2M Research

Gartner

Global Equities Research

Goldman Sachs

GreenM3

IDC

IEEE

IHS Markit Technology

Inflection Point Research, LLC

Infrastructure Masons

Insight 64

Intersect360 Research

Invest in Denmark

ITBM

JP Morgan

KeyBanc Capital Markets

Lord Abbett

Nikkei Business Publications, Inc.

Odeon Capital

OpenSupport

PowerRox

Real World Insights

Rosenblatt Securities

SDxCentral

Semiwiki.com

SiliconAngle

TechTarget

The Next Platform

TIRIAS Research

TRENDFOCUS

UBS

Vector Data

www.convergedigest.com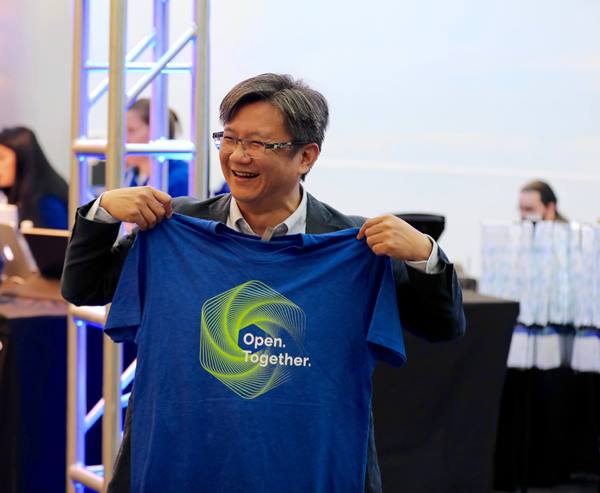 All the sessions were recorded and videos can be found here along with the speaker slides.
OCP also shared dates for the 2019 OCP Regional Summit, which will be held in Amsterdam 26-27 September, 2019. Sponsorship sales are open, and more information can be found here. Sponsor and exhibit spots are sold on a first-come, first-served basis so act quickly to reserve your spot!
Sponsorship sales are also underway for the 2020 OCP Global Summit, to be held March 4-5, 2020 in San Jose. Click here to view the contract. Full prospectus coming soon! For more information, contact sponsor@opencompute.org