Today at the Open Compute Project (OCP) 2019 Global Summit, Baidu Inc. (NASDAQ: BIDU) announced a new collaboration with Facebook and Microsoft to define the OCP Accelerator Module (OAM) specification to increase the adoption of artificial intelligence (AI) accelerators to benefit the development of AI.
The OAM specification which is expected to shorten the development of AI accelerators and speed up large scale adoption, is led by Baidu, Facebook, and Microsoft and supported by leading internet companies, AI accelerators leaders, AI accelerators startups, as well as ODM/OEMs.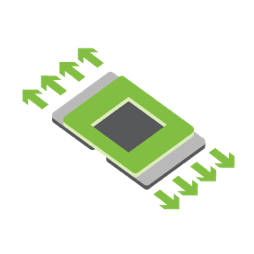 Zhenyu Hou, Baidu Vice President, said: "Baidu is excited to work together with Facebook and Microsoft to define the OAM specification which significantly increases interoperability of AI accelerators and speeds up the large scale deployment. We believe the global AI ecosystem will benefit a lot from this."
AI's rapid evolution is creating an explosion of new types of hardware accelerators for Machine Learning and Deep Learning. Lack of interoperability among AI accelerators has led to slower development and increased time to adoption, thus creating the demand for an open AI accelerator architecture like OAM.
Under the strategy of "strengthening the mobile foundation and leading in AI", Baidu has been steadily building an AI ecosystem, with accelerated productization and commercialization. Since the first release in 2016, Baidu has successfully launched 3 generations of X-MAN, the foundation of Baidu AI infrastructure, and deployed it in a large scale to accelerate Baidu's AI strategy. X-MAN is designed with pioneering concepts such as hardware disaggregation, resource pooling, liquid cooling, hardware modularization and flexible topologies with unified architecture.
OCP is a 501(c)(6) foundation initiated in 2011 by Facebook and launched together with Intel, Rackspace, Goldman Sachs and Andy Bechtolsheim. Currently, nearly 200 Internet, software and hardware industry leaders, including Facebook, Google, Microsoft, Intel, AMD, and Cumulus Networks, actively participate in the Community.