Regional Summit 2018
Amsterdam, Netherlands
Regional Summit
Amsterdam, Netherlands
The first annual 2018 Open Compute Project (OCP) Regional Summit will be held October 1-2 at the RAI Exhibition and Convention Centre, Amsterdam, Netherlands. The annual regional Summit brings together key decision makers, executives, engineers, developers and suppliers in developing regions where OCP is experiencing significant demand and adoption.
Keynote presentations will focus on key issues specific to the European region
Engineering Workshops will feature in-depth discoveries from the project groups
Expo Hall will be packed with the latest OCP hardware and software offerings
Schedule Overview
View the Regional Summit schedule overview. Schedule is tentative and subject to change.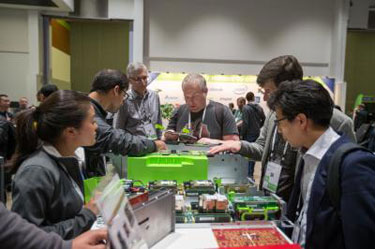 Early Bird Registration - €250
Ends Friday, June 15, 2018 @ 11:59 PDT
General Registration - €300
Ends Friday, September 14, 2018 @ 11:59pm PDT
Late & Onsite Registration - €400
Saturday, September 15 - Tuesday October 2, 2018
Cancellation Policy
Our cancellation policy is as follows:
Cancellations prior to July 2 – 75% refund
Cancellations prior to August 6 – 50% refund
Cancellation prior to September 3 – 25% refund
Cancellations after September 3 – no refunds
For any questions regarding registration please email registration@opencompute.org.
>>Click here to apply for a media pass.
Get Involved
Sponsorship Options
*All options are exclusive of VAT.
Exhibit + Speaking Opportunity
Platinum: $100,000 USD (6mx5m turnkey booth)
Gold: $75,000 USD (6mx3m turnkey booth)
Silver: $40,000 USD (4.5mx3m turnkey booth)
Exhibit-Only
Bronze: $25,000 USD (3mx3m turnkey booth)
Copper: $12,500 USD (2m table)
Start-Up Company: $7,500 USD (2m table) *Based on OCP approval
Event Sponsorships (discounts do not apply)
Lanyards: $10,000 USD
Tote Bag: $7,500 USD
Power-Up Station: $10,000 USD
Hydration Stations: $7,500 USD
Coffee Station: $7,500 USD
Networking Happy Hour: $15,000 USD
Lunch: $7,500 for Day 1 USD
Lunch: $7,500 for Day 2 USD
Lunch Both Days: $10,000 USD
Day 1 Afternoon Snack: $7,500 USD
Click here to access the sponsor contract.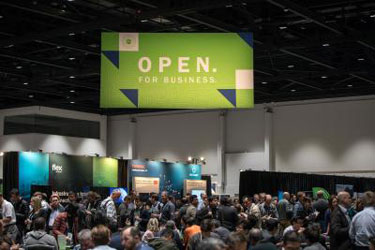 Tiered members will receive a discount:
Platinum Tiered Member 20%
Gold Tiered Member 15%
Silver Tiered Member 10%
Membership discounts apply to exhibition opportunities only. Event sponsorships are not eligible for discounts.
Sponsorship deadline is Friday, August 24, 2018.
Sponsorships and booth selection are awarded in the order that they are received. This event will be smaller in scope compared to the annual U.S. Summit, and therefore sponsorship options will be limited, and are expected to sell out. Reserve your sponsorship today!
Questions about sponsorships?
Email sponsor@opencompute.org
Contact Information
Get in Touch
Questions about Regional Summit? Contact:
Kali Burdette, Meeting & Event Manager
Phone: 859-512-2366 (cell)
Email: kali@opencompute.org
Platinum
Silver
Bronze
Copper
Non-Profit
Tote Bags
Power-Up Stations